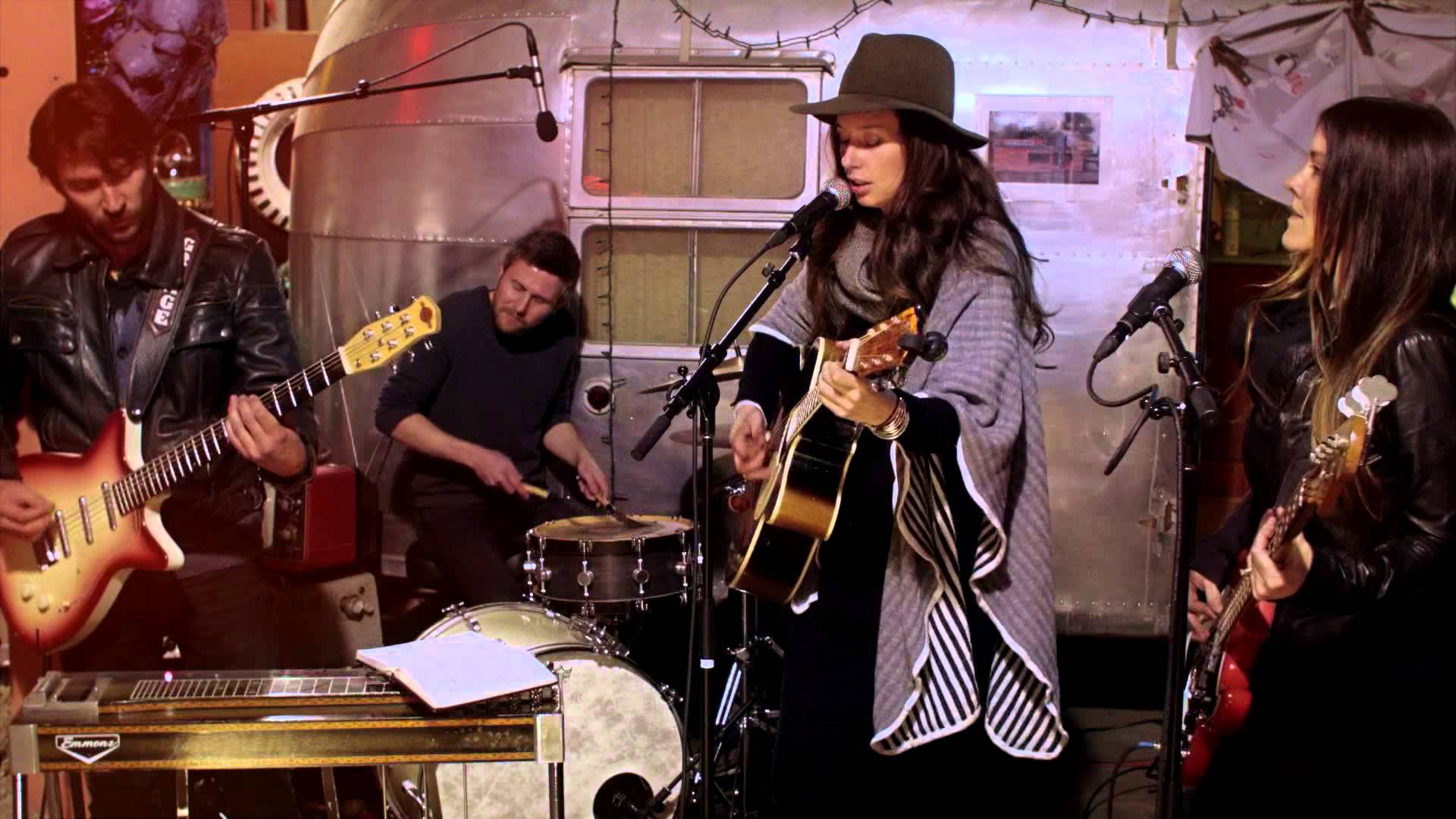 SongCraft Presents
A haunting guitar rides across an expansive, desolate landscape, gently escorted by the delicate twang of a bass and the almost imperceptible rhythmic strides of drum and guitar. Instantly rapturous, breathy vocals roll in like a low fog and you become lost in the otherworldly splendor that is Lera Lynn's latest song, "Not Home Anymore." The track is currently available for free download on NoiseTrade.com.
Since 2014, Lera Lynn has experienced an incredible, non-stop run of touring repeatedly across the country, playing all sorts of listening rooms, concert halls, and festivals. She released her long-awaited, critically acclaimed album, The Avenues, and has been invited to participate in numerous exciting events such as performing on the "Late Show with David Letterman."
Her most recent adventure was being the first artist invited to partake in Acoustic Café's new series, "Songs of the Road." In the initial installment, radio host Rob Reinhart along with songwriter Ben Arthur (SongCraft Presents) take singing songwriter Lera Lynn on a roadtrip from Nashville to Memphis in a 2015 Ford C-Max Energi. The goal of the journey is to complete a song before reaching their destination.
Along the way, Ben, Lera, and chauffeur Rob Reinhart make a stop for breakfast to recharge the vehicle and conceptualized the song. Once the idea is firm, the duo proceeds to refine and rehearse until they wind up in Memphis for a special performance at Tad Pierson's American Dream Safari at his one-of-a-kind "Indoor Trailer Park." There is no sound system at the venue, so the band utilizes the Ford C-Max Energi, which has the capacity to function as a PA.
After the first successful live performance of the new song, and validation that it, indeed, works, Lera and band move down the street to track the tune at the legendary Sun Studio where Elvis Presley, Johnny Cash, Carl Perkins, and so many others created a new form of music called rock and roll.
SongCraft Presents is a web series that pairs host Ben Arthur up with artists in hope to create a finished song by day's end. Producers Al Houghton and Mike Crehore take the freshly created material and transform it into a polished studio track.
Acoustic Café began in 1995 and is a two hour weekly radio show hosted by Rob Reinhart. With the outlook that "a good song is a good song," the program features the latest material from today's top songwriting talents in a mixed genre format.
NoiseTrade is the artist and fan-friendly site that introduces music to the people who listen to it through artist-approved free downloads. Or, as NoiseTrade likes to say, "Free albums from thousands of artists who would love to meet you!"
For more information on Lera Lynn, visit her website, like her on Facebook, and follow her on Instagram and Twitter. And, don't forget to get your free copy of Lera's "Not Home Anymore" via NoiseTrade.