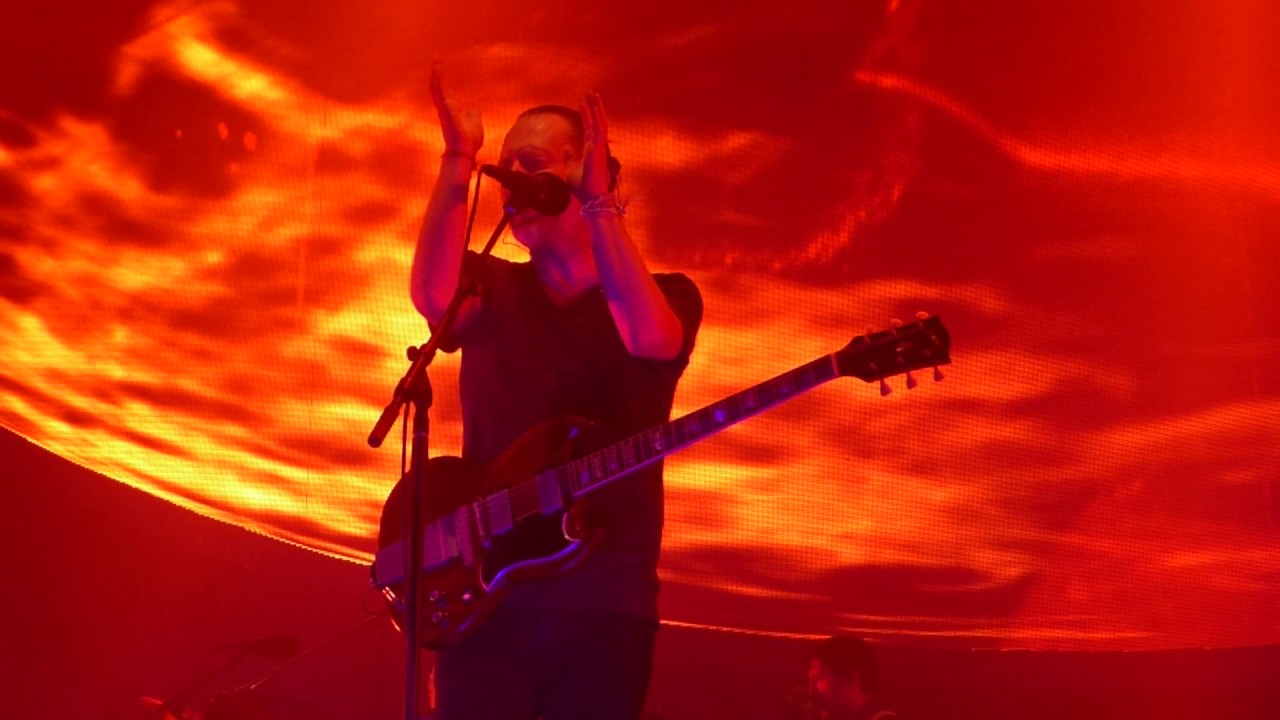 allbearsrule
Apparently, Radiohead's current U.S. tour has the band feeling a little bit nostalgic. As reported by Pitchfork, the band performed "The Tourist," a cut from their acclaimed 1997 album, OK Computer, during their March 30 performance at Miami's American Airlines Arena. For reasons known only to Thom Yorke and company, the Miami performance marks the first time the group had played the sweeping rock ballad live since 2008.
Consequence of Sound also noted that the set list for the Florida show included live rarities such as Kid A's "Morning Bell" (performed live for the first time since 2010) and Amnesiac's "I Might Be Wrong" (performed for the first time since 2012). Ironically enough, Radiohead is currently on tour in North America in support of their 2016 album, A Moon Shaped Pool.
After starting the 2010s with a period of protracted inactivity, Radiohead has been very busy over the last two years. In April 2016, the group made the totally Radiohead move of notifying fans that the release of the new song called "Burn the Witch" was imminent before deleting their entire online presence. The next month, the band released A Moon Shaped Pool across a host of digital platforms to overwhelming critical and commercial success.
To find out which hidden gems make it onto Radiohead the next setlist, check out one of the band's upcoming tour dates.
April 1 — Atlanta, GA - Philips Arena (Click here to get tickets)
April 3 — New Orleans, LA - Smoothie King Center
April 5 — Kansas City, MO - Sprint Center (Click here to get tickets)
April 8 — Seattle, WA - Key Arena (Click here to get tickets)
April 9 — Portland, OR - Moda Center (Click here to get tickets)
April 11 — Santa Barbara, CA - Santa Barbara Bowl
April 14 — Indio, CA - Coachella
April 17-18 — Berkeley, CA - Greek Theatre
April 21 — Indio, CA - Coachella