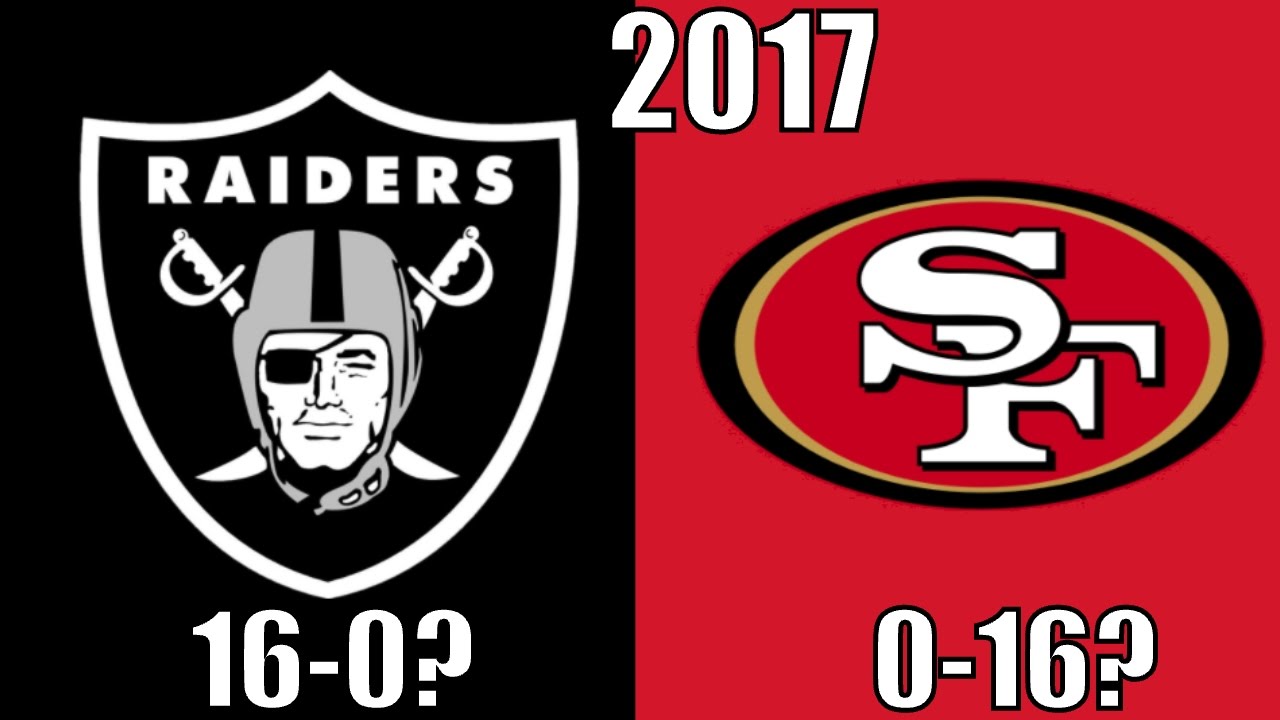 Big Al & Dave Show/Youtube
The National Football League's exhibition season kicked off last night as the Dallas Cowboys beat the Arizona Cardinals in the annual Hall of Fame Game in Canton, Ohio. Now, it's time to turn your focus to preparing for your fantasy football draft later this month (or in early September). One of the biggest mistakes a fantasy owner can make in the game is to pick too many local players out of loyalty and overreaching expectations not based in reality.
You've seen it happen before if you're a seasoned fantasy player: That owner in your league takes his hometown quarterback in the first round, even though no one else would draft the guy. You silently chuckle, and then you do the same thing in Round 2 by picking your home team's running back despite the coach's pledge to go with a committee approach at the position.
Leave emotion and team loyalty at the doorstep as you prepare for the 2017 fantasy football season, but for Bay Area NFL fans, here are the ten best fantasy players to consider from the Oakland Raiders and the San Francisco 49ers this season. 
1. Amari Cooper, WR, Oakland: He has averaged over 75 receptions per season in his short career so far, which is a bonus if your league gives extra points per reception (PPR leagues). Cooper has only scored 11 touchdowns so far in two seasons, but he is clearly the biggest receiving threat in the East Bay. If he is still there in the third round of your draft, snag him and never look back.
2. Michael Crabtree, WR, Oakland: Extremely overrated, he still has over 170 receptions in two seasons with the Raiders (2015-2016). Crabtree drops a lot of passes, but he has scored more TDs than Cooper has since the two started playing together with quarterback Derek Carr. However, this is the season where Cooper asserts himself, so temper your enthusiasm here with Crabtree.
3. Carlos Hyde, RB, San Francisco: The problem with Hyde is that is he cannot stay healthy. And when he's not on the field, he's not helping your team. He has started just 20 games in two seasons as the No. 1 back for the 49ers, so beware. However, the ceiling is very high with Hyde, as he averaged 4.6 yards per carry in 13 starts last year. If he can stay out of the injury room, he could be a steal in your draft.
4. Pierre Garcon, WR, San Francisco: Someone has to catch the bulk of the passes thrown for the 49ers, and Garcon has the experience and the fortitude to be that guy. He caught 113 passes in 2013 for the Washington Redskins, and Garcon has averaged 75 catches over the last two seasons from QB Kirk Cousins. He'll have to sync up with 49ers passer Brian Hoyer (see below) in order to match those numbers in 2017.
5. Derek Carr, QB, Oakland: To be honest, Carr is the best player on this list, but it's fantasy football—not real football. There are a lot of good QBs in the league, whereas RB/WR depth is thinner. Hence, Carr is just fifth on our list despite the fact he will outscore No. 1-4 above. He will throw 30 TDs this season, and Carr finally will cross the 4,000-yard threshold this season, too.
6. Brian Hoyer, QB, San Francisco: To be clear, do not pick Hoyer and expect him to be your No. 1 QB. He's a stellar grab for a backup, however. The last two seasons combined, he's completed 62.9 percent of his passes for 25 TDs and just seven interceptions. Remember, he spent his first three years in the league backing up and learning from Tom Brady in New England. If he stays healthy, Hoyer could be very productive in a Kyle Shanahan offense.
7. Jalen Richard, RB, Oakland: He averaged 5.9 yards per carry last season as a rookie, and while we don't expect Richard to do that again, he should be the No. 1 back in Oakland. He also caught 29 passes last season, so he's going to be the main guy between the 20-yard lines for the Raiders. There's value in there, in addition to his ability to bust the big plays for TDs. 
8. Marshawn Lynch, RB, Oakland: We're not sold on Beast Mode and its post-retirement prospects in Oakland. He's 31 now, and he didn't look good in 2015 at age 29, averaging just 3.8 yards per carry while missing nine games. Why should we expect more now, after a year layoff? We see a committee RB approach for the Silver & Black this fall, with Lynch getting the scoring chances in the red zone. That's why we listed him here, but don't pick him in the first ten rounds. Seriously.
9. Joe Williams, RB, San Francisco: Most of you don't even know who this is. But if Hyde gets hurt, Williams will be the man in the 49ers ground game. He's a rookie fourth-round pick from Utah, and Williams ran for 1,407 yards with ten TDs last season. He averaged 6.0 yards per carry in his two college seasons with the Utes, so the potential is there to be an effective backup/replacement in San Francisco. It's a "handcuff" situation with Hyde, basically: Pick both for insurance.
10. DeAndre Washington, RB, Oakland: We went three-deep in the Raiders backfield for a reason. He averaged 5.4 yards per carry and caught 17 passes last season as a rookie, and Washington will get his touches when Richard gets a spell—or Lynch inevitably disappoints. Therefore, Washington also is a "handcuff" if you draft either of the above two Raiders RBs.