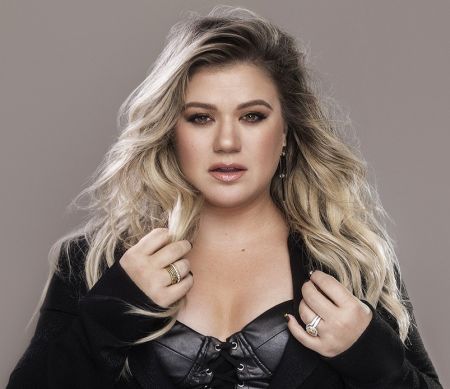 Photo courtesy of Kelly Clarkson's Twitter account / Atlantic Records
Pop singer Kelly Clarkson's life changed forever 15 years ago on Sept. 4, 2002 when she was crowned the first winner of "American Idol." The girl from Burleson, TX with the big voice defeated Justin Guarini and became America's sweetheart. Her debut album, Thankful, arrived the following year, but it wasn't until 2004's Breakaway that Clarkson transcended "Idol" to become a bonafide pop star. Five more studio records followed along with countless more hits racked up and Kelly's still holding her own. Here's a look back at 10 of the best singles by the original "Idol" champ.
10. "Stronger (What Doesn't Kill You)" / Stronger (2011)
Naysayers were doubting Clarkson's comeback to the music scene after the slow burn success of her top 10 hit "Mr. Know It All" from 2011's Stronger album. She later rebounded with a vengeance when "Stronger (What Doesn't Kill You)" was released as the next single. On the glowing dance track, Clarkson confidently sang, "You didn't think I'd come back / I'd come back swinging." And swing away she did to the top of Billboard's Hot 100 chart. The empowering "Stronger" became Clarkson's third No. 1 single.
9. "Don't Waste Your Time" / My December (2007)
Following the blockbuster Breakaway album, Kelly wanted to follow it with the more personal and darker My December. The album along with all the songs were seen as not commercial, but Clarkson fought for its release. "Don't Waste Your Time" was released as December's third single outside of the U.S. The pop-rock track featured gritty guitars backing Kelly as she hopelessly belted, "Don't waste your time on me, my friend." "Time" was a jaded gem that was less polished than her previous singles, but it offered insight to a singer grappling with her emotions and success.
8. "A Moment Like This" / Thankful (2003)
Clarkson set the standard on the first season of "American Idol" that each winner must record a cheesy coronation song. Following her win against Guarini, Kelly released "A Moment like This," a ballad summing-up her feelings on finding "that one special kiss." It was typical pop fanfare with prominent Spanish guitar and a choir, but Clarkson took the track up a notch with her powerful voice hitting all the right notes. "I can't believe it's happening to me," she sang. America was quick to let Clarkson know that they were glad it "happened" too when the song shot to the top of the Hot 100 chart.
7. "Miss Independent" / Thankful (2003)
"Miss Independent" was originally co-written by Christina Aguilera for her Stripped album, but the track didn't make the cut and it ended up in Clarkson's more-than-capable hands. The pressure was on for Kelly to produce her first post-"Idol" hit and she certainly delivered with this funky tune. The singer was at her sassiest when she depicted "Ms. Don't-Need-a-Man," who later let her guard down for love. It's that vulnerable moment where Clarkson shined, softly singing, "It took some time for her to see how beautiful love could truly be." She reached No. 9 on the Hot 100 chart.
6. "My Life Would Suck Without You" / All I Ever Wanted (2009)
Following the dark My December album, Clarkson hit the studio to record the very poppy All I Ever Wanted album. She blasted back onto radio with the punchy first single, "My Life Would Suck Without You." Produced by hit-maker Max Martin (Britney Spears, Katy Perry), the plucky and upbeat track was the perfect marriage of pop-rock and dance music. Kelly made it all the better with her playful delivery. The extremely fun song about a whirlwind romance became Clarkson's second No. 1 single on the Hot 100 chart.
5. "Already Gone" / All I Ever Wanted (2009)
Clarkson was a class act on "Already Gone," the third single from the All I Ever Wanted album. The sweeping ballad was produced by OneRepublic frontman Ryan Tedder, who came under fire for also crafting the similar sounding "Halo" by Beyoncé. Kelly fought for "Gone" not to be released, probably to avoid the embarrassment, but it was a battle she thankfully lost. To be deprived of one of her best vocal performances would've been criminal. Clarkson was emotional in laying out the truth of letting a loved one know their relationship ran its course. "Gone" topped out at No. 13 on Billboard.
4. "Never Again" / My December (2007)
"Never Again" served as the first single from Clarkson's almost shelved My December album. The embittered battle she faced with her record label was best exemplified on this rock-skewed song. She was mad as hell and it showed in her brutally honest lyricism. "I hope the ring you gave to her turns her finger green / I hope when you're in bed with her you think of me," Kelly wailed away to an ex. At the top of her lungs, Kelly let the guy know that he royally screwed up. Thanks to die-hard fans buying it on iTunes, the heavy track climbed to No. 8 on Billboard.
3. "Because of You" / Breakaway (2004)
Clarkson got really personal on the soft rock ballad "Because of You." She penned the telling track about her damaging relationship with her father at 16-years-old. Back by piano, a wounded Kelly divulged, "Because of you, I am afraid." She was at her most vulnerable, but her lyricism was at its most vivid and heartbreaking. The Breakaway single almost didn't see the day of light until Clarkson fought for its release. Her label reportedly laughed at song when she first presented it, but Kelly had the last laugh when "Because of You" hit No. 7 on Billboard's Hot 100 chart.
2. "Piece by Piece" / Piece by Piece (2015)
Recently, Clarkson touched on the subject of her deadbeat dad again on the title track from 2015's Piece by Piece, where she contrasted the guy with her husband Brandon Blackstock's presence in their daughter's life. For the Farewell Season of "American Idol" last year, Kelly performed a stripped-down rendition of the heart-wrenching ballad that moved her to tears. "He restored my faith that a man can kind and a father should be great," she sang before taking a few seconds to collect herself. The beautiful moment pushed "Piece" to No. 8 on the Billboard Hot 100 chart.
1. "Since U Been Gone" / Breakaway (2004)
Those opening guitar chords led to the unforgettable lyrics: "Here's the thing, we started out friends." Clarkson left her mark on the music industry with the career-defining "Since U Been Gone." On her first single recorded with producer Martin, she would fully shed the "Idol" image and jump start her reputation as a pop star powerhouse. The song about feeling liberated from a crappy relationship ingeniously blended pop with punk rock influences. Kelly's big voice only amplified its quintessential kiss-off message. "Gone" ascended to No. 2 on Billboard's Hot 100 chart.