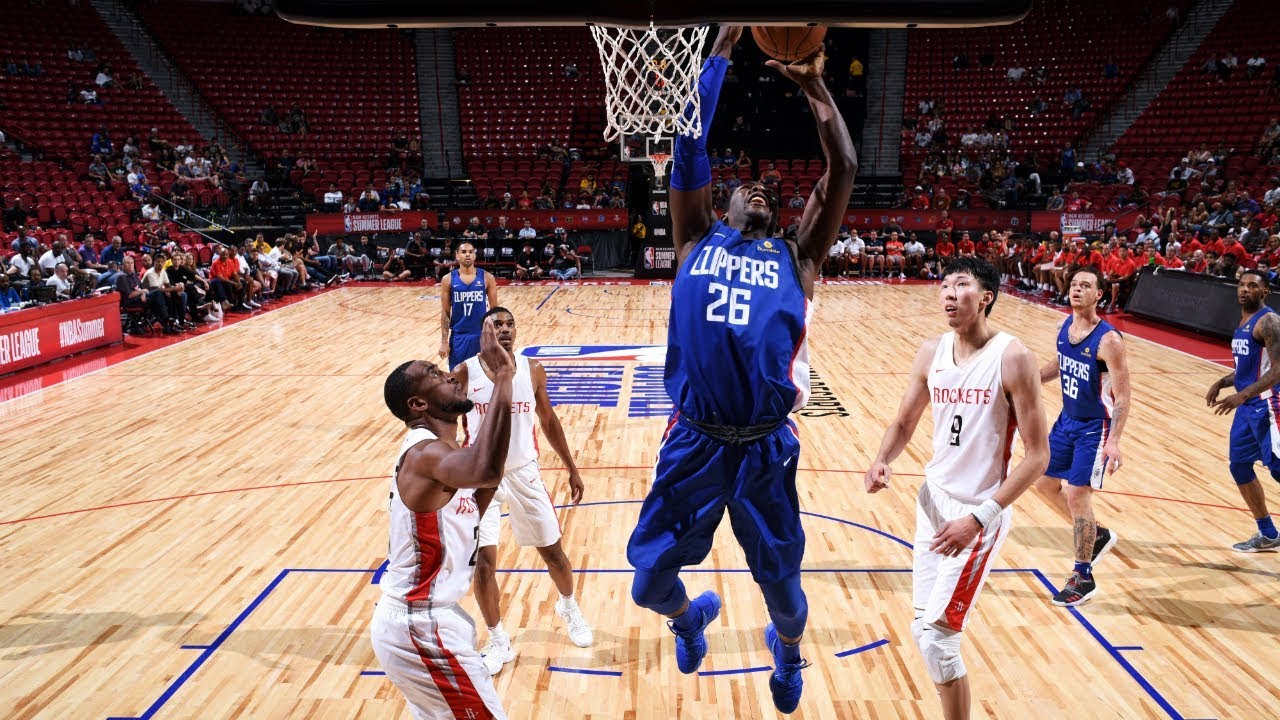 nbagleague/YouTube
With the NBA releasing the schedule for the upcoming season, LA Clippers fans can begin to look forward to what should be a promising year at Staples Center. 
Angel Delgado will be one of the Clippers' prospects worth monitoring as the season unfolds. After going undrafted, the Clippers wasted no time in inking Delgado to a two-way deal, meaning he will split time between the NBA squad and the G League's Agua Caliente Clippers.
Delgado will provide LA with interior size and depth in case of injury to Marcin Gortat, Boban Marjanovic, and Montrezl Harrell. Delgado, at 6-foot-10, has a wide frame and is more of an old-school center. He spent four years at Seton Hall, where he was a dominant rebounder and perennially the best player on the team.
The Seton Hall product offers a polished offensive repertoire and rebounding ability, which could come in handy due to the departure of DeAndre Jordan.
At 23 years old, Delgado is somewhat of an older prospect and does not offer the same kind of upside as fellow rookies Shai Gilgeous-Alexander and Jerome Robinson. However, he could fill a need and see spot minutes depending on how the season evolves.
Delgado, despite a strong offensive game around the rim, will need to develop his free-throw shooting, as he shot 53.9 percent from the charity stripe. He has improved over the years, though.
Training camp will be pivotal for Delgado, as well as several other youngsters on the team.
For more Clippers news and tickets to select home games, keep it here on AXS.com.