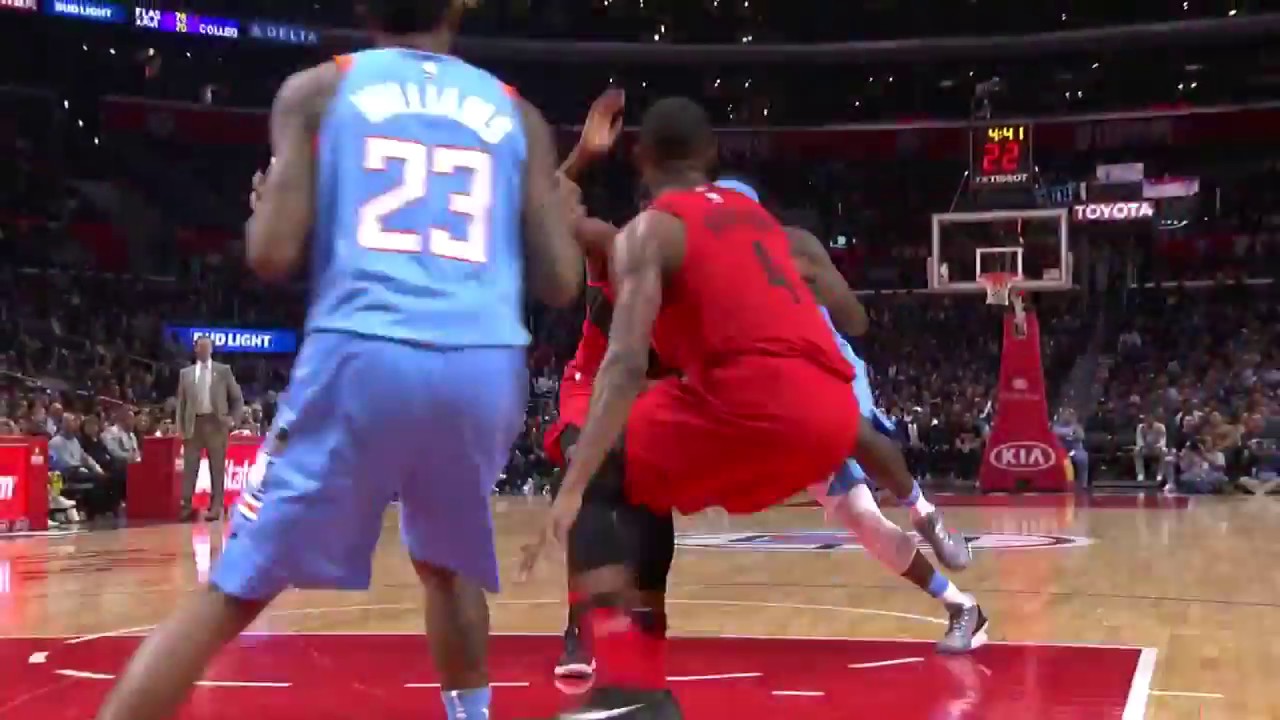 LA Clippers/YouTube
With the NBA releasing the schedule for the upcoming season, LA Clippers fans can begin to look forward to what should be a promising year at Staples Center. 
Big man Montrezl Harrell helped build optimism with his play last season. The athletic center showcased a knack for scoring around the rim and collecting rebounds in bulk. He will play a pivotal role in replacing center DeAndre Jordan, who signed a free agent deal with the Dallas Mavericks.
While the Clippers acquired center Marcin Gortat, who will likely start, they will likely rely on Harrell a significant amount in 2018-19. As more teams shift toward small-ball lineups, Harrell's ability to run the floor and defend several positions will make him an asset.
Harrell put forth a career year in 2017-18, leading the Clippers to re-sign him to a 2-year, $12 million contract. Harrell is still just 24 years old, so his best basketball remains in front of him.
"Montrezl is a tough, hard-playing, gritty competitor who is committed to winning," president of basketball operations Lawrence Frank said after the signing. "We love his passion and energy, and are very excited to have Trezz back in a Clippers uniform."
Harrell averaged 11 PPG and 4 RPG in a reserve role last season. Even if he continues to come off the bench, the 6-foot-8 big will likely see more minutes and opportunities to score and rebound.
For more Clippers news and tickets to select home games, keep it here on AXS.com.