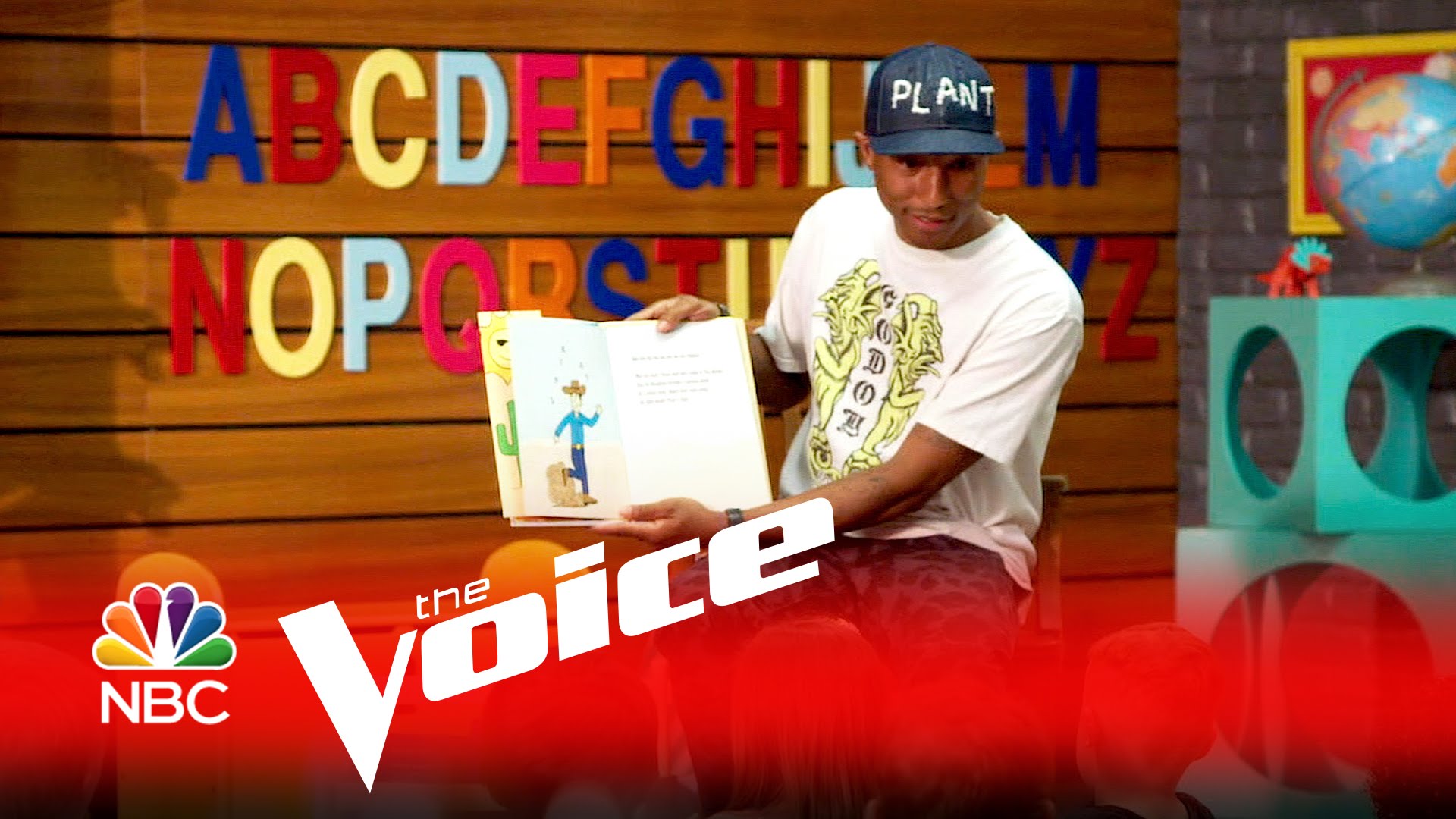 NBC/YouTube
Thursday is Pharrell Williams' birthday, and aside from his ten Grammy Awards he was also one of the best coaches on "The Voice." First appearing as an advisor in the NBC singing competition's fourth season, Pharrell was promoted to coach for seasons seven through ten. Though his big red chair has been ably filled by his former advisor Alicia Keys, Pharrell's presence on "The Voice" has been very much missed. Here are three reasons we hope he returns someday:
Pharrell was a natural for the central concept of "The Voice," which was teaching other people. His eternally calm and always positive attitude was a perfect fit to help artists through a high-profile, high-pressure competition. He explained ideas and gave criticism in a simple, straight-forward way that could be understood both by the contestants and the music fans watching at home. Especially as the focus of "The Voice" has shifted more toward the coaches, Pharrell's dedication to putting the artists first and his genuine joy at using his experience to help make them better is definitely missed. Click the link above to see footage of him behind the scenes.
2) He never took himself too seriously
Even though he's a multi-award winning artist and producer, Pharrell always seemed like someone you'd want to hang out with. Fans knew he was cool, but on "The Voice" we saw how charming and witty he could be. Pharrell left his superstar achievements at the door and was as down to earth as they come. Perhaps the best example was a playful video he did called "Story Time with Pharrell," where he read famous song lyrics to unimpressed kids. You can watch it by playing the video at the top of this article, and you'll understand why it's no surprise that he wrote a children's book. He was just a fun coach to have around.
Pharrell never limited what he did on "The Voice." He coached all kinds of artists through his four seasons, and he came up with all sorts of different ideas that worked for each of those artists, changing his style to fit their needs and strengths. A great example of that was when he performed his hit "Brand New" with "The Voice" season 10 finalist Hannah Huston. He could have stuck to the template that made the song a success and just added Hannah in; instead, it felt like a totally different song that she was as much a part of as he was. And it was obvious how much he enjoyed sharing it with her. All of the "Voice" coaches have great ideas, but Pharrell was the most creative, and the show could use that spark again.
Pharrell Williams does not currently have any live tour dates scheduled, but music fans can keep up with all of his many projects through his website. "The Voice" airs Mondays and Tuesdays at 8 p.m. on NBC.
For more on Pharrell Williams, visit his artist page at AXS.