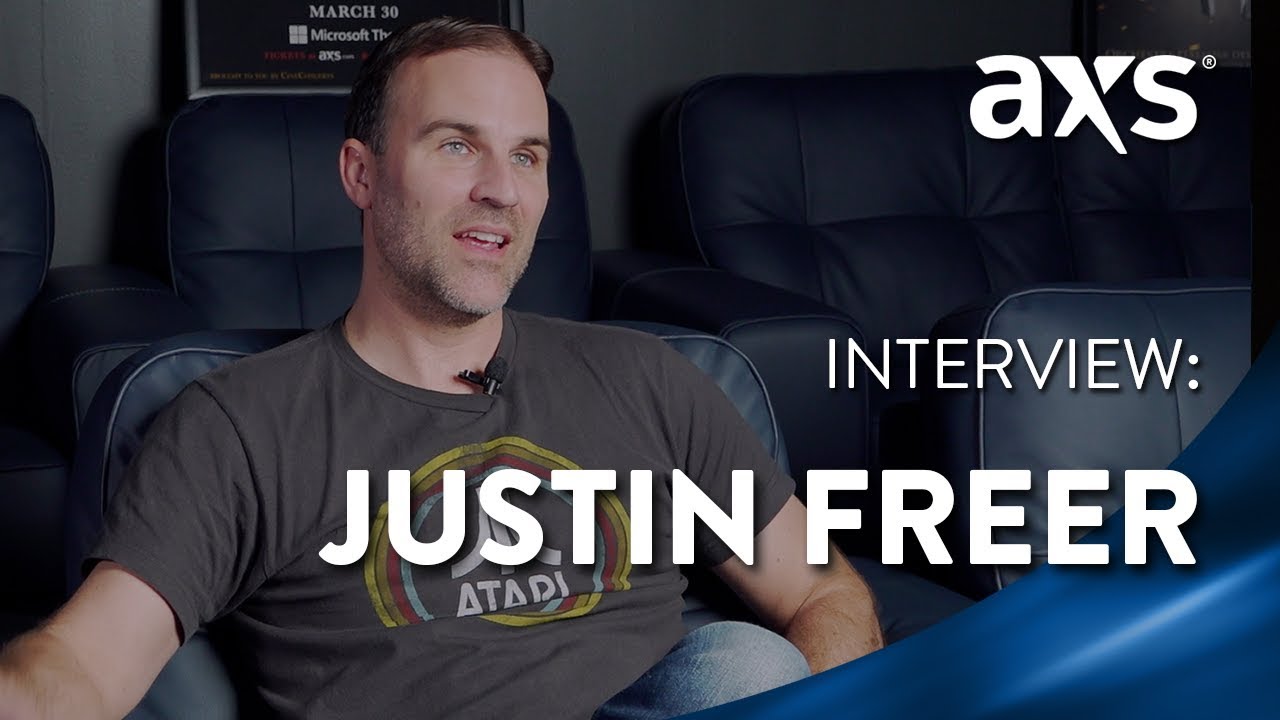 AXS YouTube
Some things are timeless and certain: The sky is blue, water is wet and "Rudy" is the best sports film ever made (OK, if you don't count "Rocky," "Raging Bull" or "Caddyshack"). Still, this 1993 film about the Notre Dame football underdog, Rudy Ruettiger (Sean Astin) is still relevant today, and is the gold standard when it comes to crowd-pleasing, heart-string-tugging, sports movies.
RELATED — 5 things you didn't know about the movie 'Rudy'
There's not too many films, for example, that have had an impact like "Rudy," whose 25th anniversary is being celebrated with a one-time event, "Rudy in Concert," on March 30th at the Microsoft Theater in Los Angeles (Tickets). The 80-piece Hollywood Chamber Orchestra will be there, conducted by Justin Freer, who will perform Jerry Goldsmith's iconic "Rudy" score as the film is projected onto a massive, 40-foot HD screen. The event will help raise funds for the University of Notre Dame Alumni Club of Los Angeles and regional Southern California high schools, with support from The CineConcerts Foundation. The movie will feature a pre-show panel discussion with the real Rudy Ruettiger, along with Sean Astin, David Anspaugh, Angelo Pizzo and producers Rob Fried and Cary Woods.
But what makes "Rudy so endearing, and enduring? Here are three reasons why:
1. Everybody loves an underdog.
Call it human nature, but we all love an underdog story, and one that is based on a real life is even more effective. The story of Rudy's will power and determination, against all odds, is something that just clicks in the audience's heart and mind. Add to this, that his story takes place in the world of football - America's game - and it touches on the childhood dreams that every male (and many females!) has fantasized about: Being a hero on the football field. Underdog sport stories have become very cliched, and we see a few of them each and every year, but very few have affected us quite the way that "Rudy" has seemed to. His is not a story about becoming a champion - after all his whole achievement was just getting on the field - but it's about the power of setting one's mind to something, and realizing their dreams.
2. It's the rare film adored by critics and movie-goers alike.
"Rudy" holds a 90% RottenTomatoes.com rating, and was pretty successful with critics upon release, with Roger Ebert saying about it: "[Rudy] has a freshness and an earnestness that gets us involved, and by the end of the film we accept Rudy's dream as more than simply sports sentiment. It's a small but powerful illustration of the human spirit." USA Today ranked "Rudy" the #1 all-time football movie, and a panel of ESPN experts ranked "Rudy" #24 on the list of Best Sports Movies...and as well-liked as it is with critics, fans love it even more:  Regular voters on ESPN.com ranked it #4.
3. It has one of the best, most underrated soundtracks/scores in film history.
Composer Jerry Goldsmith, who died in 2004 at age 75, is an Oscar-winning legend, having accrued 18 total Academy Award nominations in his life (his one win was for the 1974 horror film, "The Omen.") But just look at some of the films he's scored: "Planet of the Apes." "Chinatown." "Patton." "Star Trek: The Motion Picture." "Poltergeist." And even the "other" great sports underdog film, "Hoosiers." His score for "Rudy" (which will be played at the "Rudy in Concert" event), was overlooked by the Academy, but it is still performed by a master who - in the early 90s - was right in his prime. Need more convincing? Here are 5 reasons why the "Rudy" original soundtrack is one of the best in history.