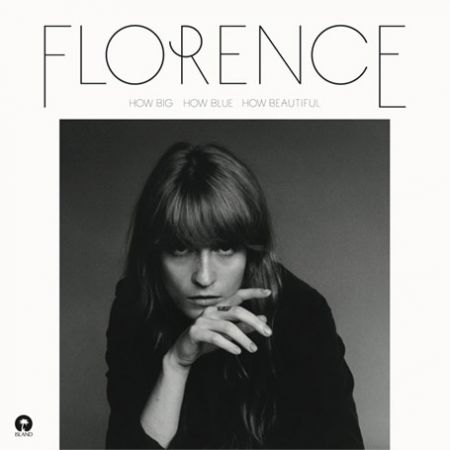 Island Records
Florence Welch of Florence and the Machine is as much the embodiment of a storyteller as an eccentric redheaded singer. Choosing only 5 of her best lyrics feelslike a travesty, but these are the cream of the crop: a good introduction to her abilities for anyone as of yet unfamiliar.
An edgy choice for an album's lead single, controversy arose as the lyrics were interpreted to be about domestic abuse. Florence Welch spend the following months explaining in every interview she did that the song was merely a metaphor for how passionate her and her lover felt about each other. Written when she was only 17, the song shows not only the lyrical promise she showed from a young age, but the type of distorted perceptions young girls can have about relationships.
Best Lyrics:
"My black eye casts no shadow
Your red eye sees no blame
Your slaps don't stick
Your kicks don't hit
So we remain the same"
"What Kind of Man" marks two breaks for Florence and the Machine: emphasizing guitars, and Welch taking a turn for the angry. While she has handled heartbreak and love before, this song showcases her frustration over a relationship that ended badly, and for a change on this record she writes about the deeply personal more than the fantasy worlds she has crafted for past albums.
Best Lyrics:
"And with one kiss
You inspired a fire of devotion
That lasted for twenty years
What kind of man loves like this?"
3. Shake It Out
A song that Welch claims to have written for herself as a reminder that it's important to let things go, or shake it off essentially. It is also a reminder that, despite doing your best to keep from falling back into the old ways, sometimes you're going to slip.
Best Lyrics:
"And it's hard to dance with a devil on your back
And given half the chance would I take any of it back
It's a fine romance but it's left me so undone
It's always darkest before the dawn"
Amongst the many upbeat singles that Florence and the Machine have debuted, "Never Let Me Go" comes in as a baroque and gothic contrast. Welch drew from the gospel and hymns for her inspiration on this track, which rings through in the sin and redemption theme.
Best Lyrics:
"Looking up from underneath
Fractured moonlight on the sea
Reflections still look the same to me
As before I went under"
For a song that almost got cut from How Big, How Blue, How Beautiful, "Various Storms and Saints" is one of the most striking lyrically of anything in the Florence and the Machine repertoire. Welch struggled with releasing the song after she felt it was too deeply personal, but in the end, decided that it might help someone else to hear it as much as it helped her to write it.
Best Lyrics:
"You don't need no edge to cling from
Your heart is there, it's in your hands
I know it seems like forever
I know it seems like an age
But one day this will be over
I swear it's not so far away"