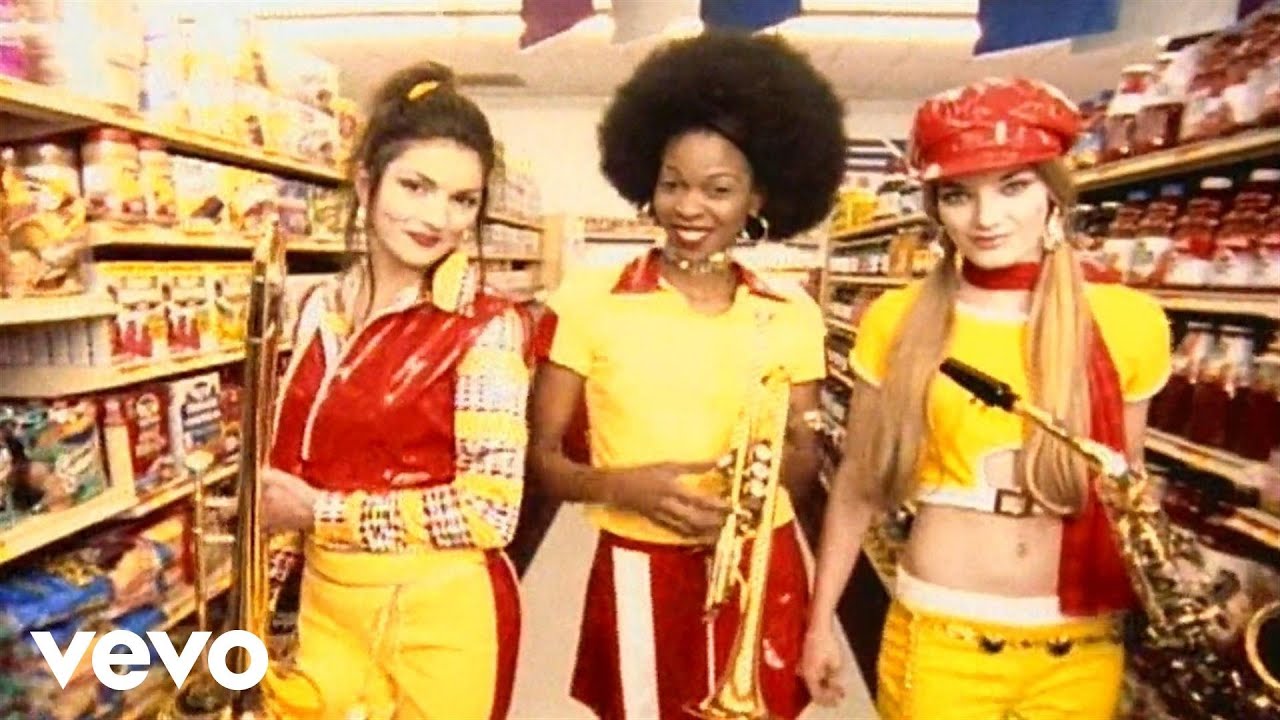 The Mavericks YouTube
Fans of Latin-flavored, neotraditional country band The Mavericks might be surprised to learn they emerged in the punk and alternative music landscape in Miami, Florida with the likes of shock rocker Marilyn Manson. Known for mixing multiple genres, the one lane they didn't stay in was punk.
The band, consisting of lead singer Raul Malo, guitarist Ben Peeler, bassist Robert Reynolds and drummer Paul Deakin found breakout success with the release of their third studio album What a Crying Shame in 1994. The album topped Billboard's Top Heatseekers chart and peaked at No. 6 on the Top Country Albums chart.
It also spawned five Billboard Country Singles hits with the album's title track, "O What a Thrill," "There Goes My Heart," "I Should Have Been True," and their fan-favorite Bruce Springsteen cover, "All That Heaven Will Allow."
The Mavericks' star was launched with this string of hits and they went on to release three more albums by 2003, charting 14 singles in that time span, including their highest charting hit "All You Ever Do Is Bring Me Down" in 1996 (which was a collab with Faco Jimenez). They notably snagged a Grammy Award for Best Performance by a Duo or Group with Vocal in 1995 for "Here Comes the Rain." Overall, they have earned a career total of eight Grammy nominations.
The group split in 2004 and reunited in 2012 and released their first full-length album following their reunion with their critically-acclaimed 2013 collection, In Time. To date, The Mavericks have released nine studio albums. Their most recent album, Brand New Day, dropped in 2017 and earned the band a Grammy nomination for Best Americana Album.
The Mavericks are beloved for their ear-catching, toe-tapping, salsa-injected brand of country-blues-rock that defies genre boundaries. Frontman Raul Malo taps into his Cuban roots throughout the band's sonically eclectic catalog and he has also co-written many of The Mavericks songs.
In the crowded, highly-competitive music industry, artists are constantly seeking ways to set themselves apart from their peers. The Mavericks arguably didn't have to even try to stand out in those early breakout years because their infectious, distinctive sound instantly spoke for itself and helped the multi-platinum group garner a large and loyal fan following.
The Mavericks is currently led by Malo on vocals, original drummer Paul Deakin, and Jerry Dale McFadden on keyboards and vocals. The Mavericks are touring on a cross-country tour in 2019 Though it was hard to choose, we've compiled a list of the five best music videos by The Mavericks below.
This song is notably missing a chorus is punctuated at the end of the verses with Raul Malo's lonely declaration, "I was born to be blue." The wistful ballad was featured on both The Mavericks' Suited Up and Ready 2012 EP and their highly-anticipated 2013 reunion album In Time. The video has a retro jazz club/showgirl vibe and Malo is frequently seen bathed in blue light as he sings about a love he has lost who has (unfortunately) captured his heart to the point of no return. The occasional squeeze of an accordion seems to mirror Malo's melancholy mood.
"Back in Your Arms Again" also hails from The Mavericks reunion album In Time and finds Malo singing about an irresistible former love with whom he falls back into her arms again. The video presents a nice mix of behind-the-scenes recording studio footage, home movies and them playing the song live on stage. The energy in the video sweetly matches the happy, bouncy vibe of the song.
3. "Pardon Me"
Malo belts his woes about living a redundant life on the road in "Pardon Me" which is featured on The Mavericks' 2015 album Mono. Even though it's probably every artist's dream to play to sold-out crowds on stages around the world, Malo is missing his family and life back home in this song. The video was reportedly shot in New Orleans and the stark scenery, including the empty hotel room and empty streets, visually amplify Malo's loneliness.
2. "All You Ever Do Is Bring Me Down"
"All You Ever Do Is Bring Me Down" is featured on The Mavericks' 1995 album Music For All Occasions and is the Tex Mex group's highest charting song on the Country Singles chart, peaking at No. 13. Malo sings about enduring heartbreak and betrayal in this up-tempo track which features renowned accordionist and singer Flaco Jimenez. Revolutionary soldiers appear to be plotting strategy while and beautiful women stroll around in long ball gowns as the band plays the song in modern day in the time-hopping visual.
Another humdrum day at the grocery store livens up considerably when The Mavericks arrive with their horn-blowing backup band in the vibrant video for the aptly-titled dance-ready track "Dance the Night Away." It's not long before everyone is up on their feet and moving to the beat in this bright, electric video in which Malo is celebrating being free from his ex by making it clear he just wants to "dance the night away."  We don't even mind the creepy ventriloquist doll in the shopping cart, thanks to the tune's gleeful refrain. The song is featured on the band's 1998 album Trampoline and the video earns the No. 1 spot on our ranking.