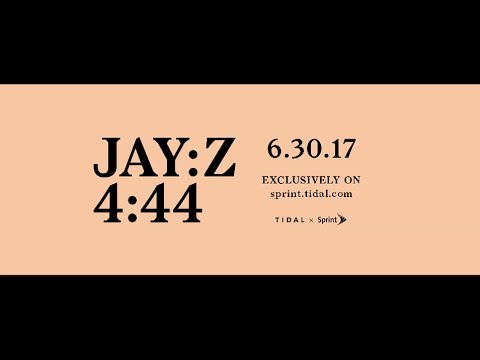 YouTube
JAY-Z's 13th studio album 4:44 was released today, after just being announced a few weeks ago. Rumors are flying that the song "4:44" has to do with Jay cheating on Beyoncé, and feels like he is telling listeners the true story of what Bey was trying to convey in Lemonade. The new 10-track album is one of JAY-Z's most personal, and it's obvious that he isn't holding anything back. Take a look below at five lines from 4:44 where Jay tells it like it is.
1. "Yeah, I'll f*ck up a good thing if you let me/Let me alone, Becky. A man that don't take care of his family can't be rich."
From the track "Family Feud"
Jay talks about the infamous "Becky with the good hair" from "Sorry" on Beyoncé's Lemonade. Everyone speculated that Becky was the woman that Jay cheated on Beyoncé with, but it was never confirmed. In this track, it sounds like "Becky" was actually an issue, in their marriage.
2. "You egged Solange on knowin' all along / All you had to say, you was wrong / You almost went Eric Benét / Let the baddest girl in the world get away."
From the track: "Kill Jay Z"
Everyone remembers the infamous elevator fight at the 2014 Met Gala between JAY-Z and Solange. At the time, everyone thought it was because Jay cheated on Beyoncé, and it's widely known that Solange and Beyoncé have an extremely strong bond. Also, he brings up Eric Benét, who was married to Halle Berry, but caused the couple to divorce because of infidelity in the couples marriage.
3. "I apologize, often womanize/ Took for my child to be born to see through a woman's eyes."
From the track: "4:44"
4:44 is not only the name of the album, but also the song that Jay described to iHeartRadio as the crux of the album. This is the song that has caused the Beyhive to take Twitter by storm and basically assured everyone that Jay in fact did cheat. These lyrics are self-explanatory—he's apologizing to his wife for what he did to her.
4. "What's better than one billionaire? Two."
From the track: "Family Feud"
This line of the song proves that the whole album isn't negative, and proves to the world just how powerful Jay and Beyoncé are as a couple, giving the rest of the world hope for love.
5. "And if my children knew / I don't even know what I would do / If they ain't look at me the same / I would probably die with all the shame / 'You did what with who?' / What good is a ménage à trois when you have a soulmate? / 'You risked that for Blue?'"
From the track: "4:44"
Again, from the alleged cheating song, JAY-Z talks about what would happen if his kids found out if he was a cheater. This line again is self-explanatory, which is the whole theme of 4:44. JAY-Z is letting the world know everything, and not holding anything back.
Full Tracklist for 4:44:
1. Kill Jay Z
2. The Story of O.J.
3. Smile, featuring Gloria Carter
4. Caught Their Eyes, featuring Frank Ocean
5. 4:44
6. Family Feud
7. Bam, featuring Damian Marley
8. Moonlight
9. Marcy Me
10. Legacy