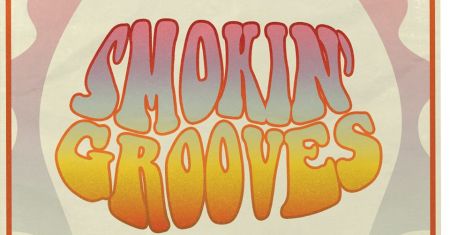 Smokin' Grooves Facebook
After 16 years, the hip hop and R&B festival that ignited a generation is back and will be bringing its good vibes to the Queen Mary Events Park in Long Beach on Saturday, June 16. Today, the list of pioneering artists who ruled the airwaves in the '90s and rocked the stages at Smokin' Grooves in the past reads to most like a concert wish list. For those who will be attending the upcoming show in Southern California, it serves as a reminder that wishes can, and really do, come true.
Whether you were there for the inaugural concert in 1996, which featured acts that included The Fugees, Cypress Hill, Busta Rhymes, A Tribe Called Quest, Ziggy Marley and the Melody Makers, among others, or will be hitting up Smokin' Grooves as a first-timer, there is so much to be excited about for the 2018 revival. There will be returning acts, new faces, and overall, one giant celebration for those who love hip hop and the artists who create it.
The Queen Mary Events Park in Long Beach is the ideal spot for the reboot. It serves as home to other festivals such as ALT 98.7 Summer Camp, the One Love Cali Reggae Fest as well as the upcoming Summertime in the LBC. Its picturesque landscape is perfect for just this type of occasion and with this year's lineup, it's only going to make things that much better.
So get ready! Here are 5 artists you are not going to want to miss at Smokin' Grooves 2018.
5. Erykah Badu
Yes, most can go "On & On" about the neo-soul singer, but words don't necessarily do this musical goddess justice. The Texas native came up with artists like D'Angelo, furthering a subgenre in music that was virtually untapped at the time. Since the '90s, Badu has seen several hits and major career success with other songs such as "Tyrone" and, of course, who can forget her flawless vocals collaborating with The Roots on "You Got Me." While Badu has since ventured into other avenues such as acting, producing, directing and much more, fans who have seen her live before, already know that the energy and raw emotion she brings to the stage, makes this performer a true artist; one who is a perfect fit for this bill.
4. The Roots
How many out there are actually dreaming of hearing that epic track "You Got Me" (as mentioned above) featuring Erykah Badu live on stage with The Roots. No need to answer, that's a rhetorical question. As one of the groups included in this festival's original lineup, this pioneering ensemble is already up there in the "not-to-be-missed" category. Aside from that, we are talking about The Roots here, which is enough to make any hip hop lover instantly run out and purchase a ticket. Formed in 1987 by Tariq "Black Thought" Trotter and Ahmir "Questlove" Thompson (whom you can currently catch late night playing alongside Jimmy Fallon) this group has always been considered one of hip hop's greatest bands. The Philadelphia natives grew to include a number of standout musicians over the years who have each helped cement their rightful place in history as the talented vanguards they are.
3. Yasiin Bey
Whether you know him by Yasiin Bey, or by his stage name, Mos Def, this musician, actor and activist still stands as one of the most inspiring hip hop artists in the industry. In the early to mid- '90s, you could catch him on albums with artists like De La Soul. After that, he and fellow Brooklynite Talib Kweli went on to form Black Star. The duo helped bring underground hip hop to the surface and unlike a lot of other music from that genre emerging at the time, lyrically, focused a lot on social and political issues. While there's been recent talk of new music from Black Star which would be produced by Madlib (one that we are all really hoping for) fans can at least, in the meantime, get to enjoy Yasiin Bey, on stage, in all his glory, at this year's Smokin' Grooves.
2. Miguel
While the Grammy-winning artist first caught the public's attention in 2010 with "All I Want Is You," Miguel is the quintessential addition to the 2018 Smokin' Grooves lineup. Technically the only "newbie" on this must-see list, Miguel is a class act in the world of hip hop and R&B, bridging that gap between the new school and the old school in a way that only someone with true talent could do. After four successful studio albums, this singer/songwriter/actor/producer has officially established himself in the world of R&B, adding in elements of funk, rock and electronic music, which even has had some fans likening him to Prince. "Sky Walker" featuring Travis Scott could have easily been one of the most-played songs of 2017. Certainly, Miguel is one artist you are not going to want to miss at this festival.
1. Busta Rhymes
Considered to be one of the greatest emcees of our time, Busta Rhymes' unmistakable lyrical technique has landed him not only massive solo success, but his collaborative efforts have undoubtedly created some of hip hop's most beloved songs. In the early '90s, A Tribe Called Quest's "Scenario" first put the master emcee on the map. His style and distinct sound set him apart from every other rapper out there. From Mary J. Blige to TLC, to Janet Jackson, to Pharrell to Diddy – the artist has had just as many hits with other A-listers as he has had on his own. His incredible list of songs and collaborations reads like who's who of the music world. Any way you look at it, it puts Busta Rhymes right at the top. Seeing him perform live, not only will you get to hear some of your favorite songs, but you'll actually get to witness one of the greatest songsmiths the world has ever known in action.
The Smokin' Grooves 2018 lineup is filled with some incredible talent. You can purchase tickets right here at AXS. For more information, be sure to visit the website.