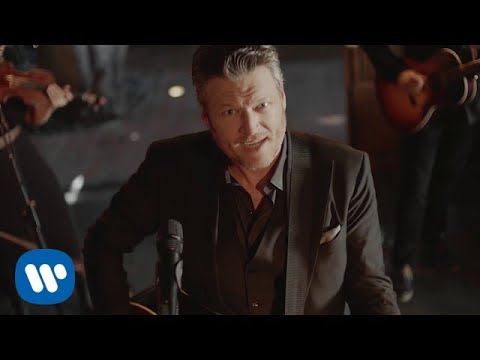 Blake Shelton YouTube
People Magazine officially named country music star Blake Shelton as People's Sexiest Man Alive, 2017. Shelton is the first country artist to ever earn the title and in good tongue-in-cheek spirit, he told People he couldn't wait to rub it in with his fellow "Voice" coach, Adam Levine, who was People's Sexiest Man Alive in 2013. He said, "I can't wait to shove this up Adam's a**. As proud as I am and honored that you guys asked me, that's really the only thing I care about."
Shelton's playful rivalry with Levine about their now-shared Sexiest Man honor is totally expected, given their on-again, off-again "feuds" and competitive drive on winning artists to their teams and taking home the Voice Trophy each year. Other famous friends have ribbed each other when gracing the SMA cover like Matt Damon and Ben Affleck and George Clooney and Brad Pitt.
The 41-year-old Grammy-nominated artist spoke to "Today Show" co-hosts Hoda and Kathie Lee about his new accolade via phone this morning, Nov. 15. He confessed his was "a little hesitant" about accepting the honor, because of the backlash that could also accompany his picture on the cover. When speaking to his girlfriend, Gwen Stefani, she encouraged him to embrace it by pointing out, "You're going to be old soon."
Shelton joins a long list of male celebrities (most of whom are actors) that have earned the coveted SMA title. Some previous Sexiest Man Alive honorees include Hugh Jackman, Chris Hemsworth, David Beckham and Johnny Depp.
In case Shelton is having any doubts about his qualifications, we'd like to offer up this list of five reasons why the "Came Here to Forget" singer deserves his newly-crowned People's Sexiest Man Alive 2017 honor.
1. His guy-next-door charm
Shelton might arguably be People's first "everyman" Sexiest Man Alive honoree. With his penchant for wearing comfy plaid shirts and his easy, laid-back conversational style, the award-winning crooner could easily be your brother's best friend or the charismatic guy-next-door. He's the fun-loving kind of guy you'd invite to a backyard barbecue. These down-to-earth traits, given his superstar status, are incredibly sexy.
2. He's tall and dreamy
Shelton's outstanding physical attributes are obvious. He's a towering 6' 5" tall, has big blue eyes, thick, wavy hair, and a rugged frame. Plus, he has a beautiful, genuine smile and has even proven he can do a pretty good Moonwalk on "The Voice." 
3. His sense of humor
There's something attractive about being able to make others laugh and Blake's dry sense of humor is one of his signature qualities. He loves to joke around on "The Voice" set, pull pranks on the fellow coaches and shoot insults at Levine. He also pokes fun at himself and can take a joke as well as dish one out.
4. He sings love songs
Blake Shelton has garnered millions of swooning fans with his entire catalog of chart-busting country hits. His sentimental, heartfelt love songs remain some of his best. Songs such as "Mine Would Be You," his "God Gave Me You" cover, and his most-recent wedding-friendly single, "I'll Name the Dogs" are three of his most romantic examples. In any proper list of sexy qualities, serenading fans with a love song gets a huge check mark.
5. He has a kind country heart
Being kind to others is attractive in the best way. Blake Shelton has often taken "The Voice" contestants under his wing after the show, including last year's champion Sundance Head, who joined Blake on several tour dates this year. He also gives back to others via charity efforts, including making a large donation to Oklahoma Children's Hospital in his home state last year.
Check out our list of The Top 10 best Blake Shelton songs.
Blake Shelton is touring on the Country Music Freaks Tour. Click here for a list of AXS-ticketed shows.