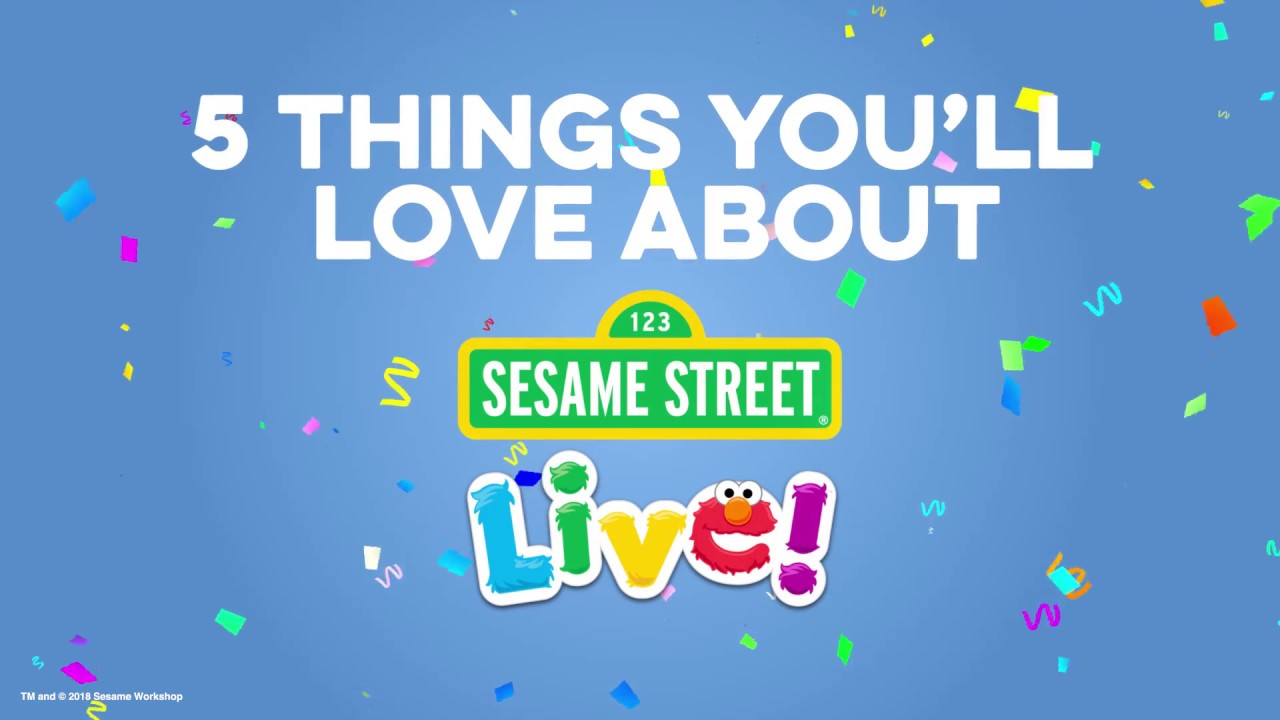 Sesame Street Live/YouTube
Sesame Street Live! is touring the country, bringing joy and laughter to kids and families everywhere. It's a special kind of family entertainment, bringing some of people's favorite characters off the TV and onto the live stage. There's nothing quite like this timeless and special show. Find out why Sesame Street Live! is perfect for your family, then get tickets to a show near you here at AXS.
1. Sesame Street is still the best
There are a lot of childrens' characters and TV personalities. Many of them have branched out into live shows, all competing for families' time and attention. But none of them come close to Sesame Street. It's probably the best-known children's brand, having been around since 1969. That's right, it's celebrating its 50th anniversary this year! Every kid knows Big Bird, Elmo, and their friends, and chances are most of them love them. And those who don't will fall in love when they see Sesame Street Live!
2. It's a show designed for children
There's a big difference between a show that a family goes to, and a show that's specifically intended for families. Sesame Street Live! has been put together with kids in mind, as you can see by playing the video above. Parents can take their kids of all ages without wondering if the content is appropriate for them. Not only is it appropriate, but its entire purpose is for kids to enjoy it. Sesame Street Live! welcomes and encourages families, and that's the way it should be.
3. But adults will love it too
Having said that, a lot of family-friendly shows focus on the kids and the parents often are just along for the ride. That's not the case with Sesame Street Live! It's a fun time for both kids and parents, because of how accessible the Sesame Street brand is. It's not just the kids who know the characters; parents likely have their own memories of watching the TV show, too. They can connect with the live performance as much as their children, which then enables them to share more of the experience together.
4. There are interactive elements
Sesame Street Live! isn't just entertaining families. It wants them to feel like part of the neighborhood. There are musical numbers in each performance that are designed to engage everyone and get them participating. Characters also interact directly with the audience as well. There's a great, positive energy that comes from everyone in the venue getting to feel like part of the show, instead of simply sitting back and watching it. And that energy will make kids and parents have even more fun.
5. Fans can see behind the scenes
Something particularly special about Sesame Street Live! is that it's letting fans go behind the scenes. There are meet and greets available for each show that not only allows kids to meet characters and take photos but actually get to walk on the set and make their own souvenir to take home. It gives families a chance to see how the tour is made, and bring home a memory that's better than just a selfie. Who wouldn't want to walk down Sesame Street? So be sure to look for the meet and greet option when purchasing your tickets.