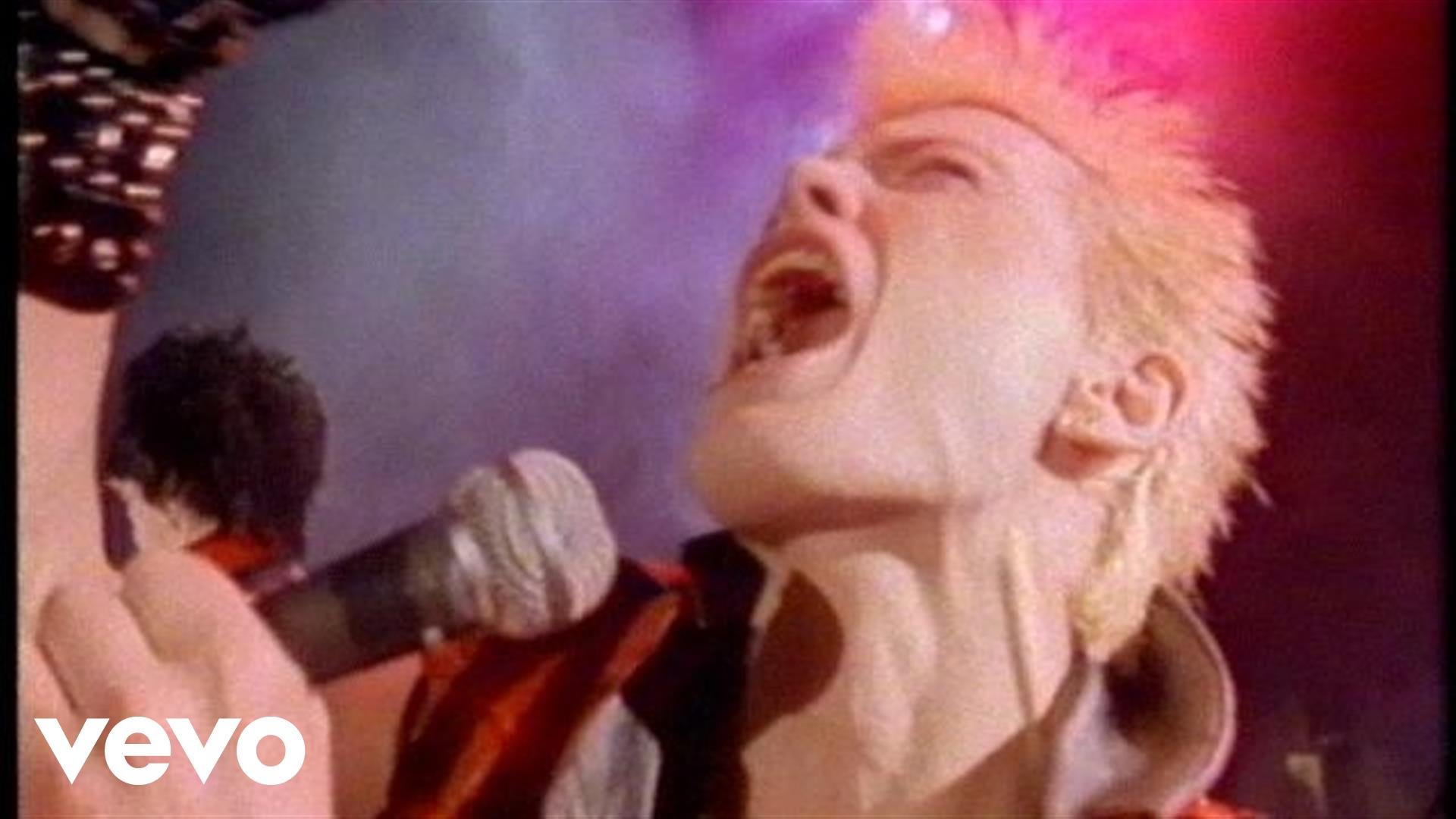 BillyIdolVEVO
British rock legend Billy Idol roared into America leading what was known as the "second British Invasion," occupying the airwaves with tracks about shotgun weddings and faceless eyes. Having conquered his demons and outlasted many of his peers, Idol is still rocking out today, and even releases new music semi-regularly. You might know his songs, but here are five things you didn't know about the man behind the leather and chains.
1. Billy Idol was a front runner of 1990s technology
In a world where most records are mixed and recorded on Macs, or at the least some type of computer, it is hard to think back to a time when it was done any other way. However, Billy Idol's ahead-of-its-time 1993 album Cyberpunks was one of the world's first to use Apple ProTools. Idol was also the first artist to ever include an email address in an album liner notes.
2. Billy Idol isn't his real name
If the name Billy Idol just seems too perfect to be real, that's because it is. Having been born with the ponderous name William Michael Albert Broad. He was inspired to coin the moniker after a teacher issued him a report card stating "William is idle." It's a good thing he changed it, because there is no more suitable name for an 80s rock star than Billy Idol.
3. Idol was supposed to star in Terminator 2
Cast in the role of the T-1000, director James Cameron thought that Idol would be perfect to play the crazed robot. However, Idol fell victim to a severe motorcycle accident shortly before filming was set to begin. Despite nearly losing his leg, and the film role, Idol continues to ride a motorcycle today. His time on the silver screen finally happened later on, as Idol found himself in a supporting role alongside Adam Sandler in The Wedding Singer.
4. He focuses a lot on his health now
Following a wild youth filled with drugs, in his middle-aged years, Idol has taken a turn for the health conscious. He is a pescatarian (a vegetarian who also eats fish), though not for animal rights reasons - after all, he loves leather - as much as the health benefits. Idol also avidly practices Pilates, a fact he frequently shares on his Twitter account. Though he has the occasional relapse, Idol claims to be "soberish" now, taking it easy compared to his youth.
5. Idol got his start in the Bromley Contingent
So dubbed by Melody Maker journalist Caroline Coon, the Bromley Contingent was a group of die hard Sex Pistols fans from the Bromley area of London. Alongside such peers as Siouxsie Sioux and Steven Severin, Idol found his footing as a fan of the punk outfit known for inspiring about a thousand other fans. For Idol, it was an enjoyable inspiration, but he wound up more rock than punk. However, it is likely that his leather and chains styling that has endured the test of time was first inspired by his time rocking with the Sex Pistols in the Bromley Contingent.
WATCH MORE VIDEOS FROM AXS