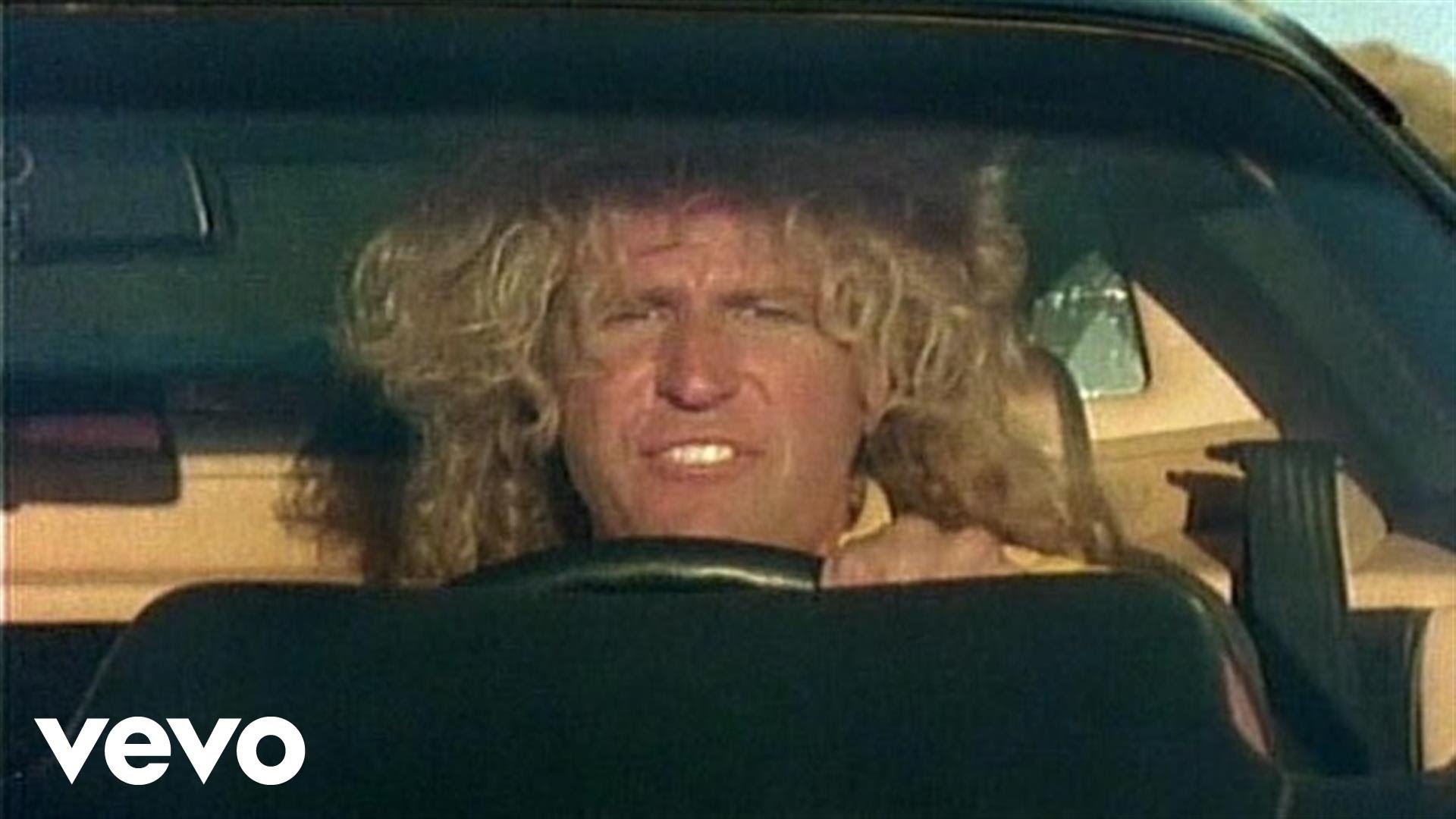 SammyHagarVEVO
Rock & Roll Hall of Fame inductee Sammy Hagar is more than just the former lead singer of Van Halen, but also an interesting man in his own right. Here are some things you may not already know about "The Red Rocker" Sammy Hagar.
1. Sammy Hagar was once a boxer.
Sammy Hagar's boxing roots date back to his father who was a professional fighter who fought under the name Bobby Burns in the 1930's and 40's. Sammy thought about following in his father's footsteps and fought for a bit. That was before the 1960's when The Beatles and The Rolling Stones caught his ear and turned him on to rock & roll. Sammy Hagar is still a big fan of the sport and even took a photo in the ring for a Rolling Stone session in New York.
2. Sammy Hagar once won a music award for his public service.
At the 1994 Bay Area Music Awards, Hagar not only won an award for outstanding male vocalist for his Van Halen offshoot Tres Guzanos, but also for public service. The Arthur M. Sohcot Award for Public Service is given to recipients for excellence in the community. Past winners include Joan Baez, Tom Morello of Rage Against The Machine and Metallica.
3. His 1987 album didn't have a name or cover. Just pictures.
Sammy Hagar's solo album doesn't have a name but is referred to as The Red Album. His 1987 album doesn't include a name or even title on the cover, because Hagar didn't want to distract from what he thought were wonderful pictures. The distinctive cover image was shot in Stockwell Road, London, SW9 in the midst of the rows of red Pride & Clark auto shops. These red-painted buildings are also seen in the 1966 film Blowup.
4. Sammy Hagar doesn't just own a brand of tequilas, but also a chain of clubs and restaurants.
Mostly known for his Cabo Wabo tequila, Sammy Hagar also owns a Cabo Wabo Cantina chain in Mexixo, Sammy Hagar's Red Rocker Bar & Grill in Memphis and a fine dining establishment in California, El Paseo.
5. Sammy Hagar hosts his own TV show.
He is a host and it's starting it's second season. 'Rock & Roll Road Trip with Sammy Hagar Presented by Mercury Insurance' on AXS TV which features the Hall of Famer hitting the road for interviews and adventures with some of his rock star friends. This year, he'll be interviewing and hanging out with Metallica's James Hetfield, John Mayer, Melissa Etheridge, Toby Keith and John Mellencamp at different musical landmarks all over the U.S.
Don't forget to check out Sammy Hagar on 'Rock & Roll Road Trip with Sammy Hagar Presented by Mercury Insurance' starting on Sunday, March 5 at 9 p.m. ET/6 p.m. PT on AXS TV.