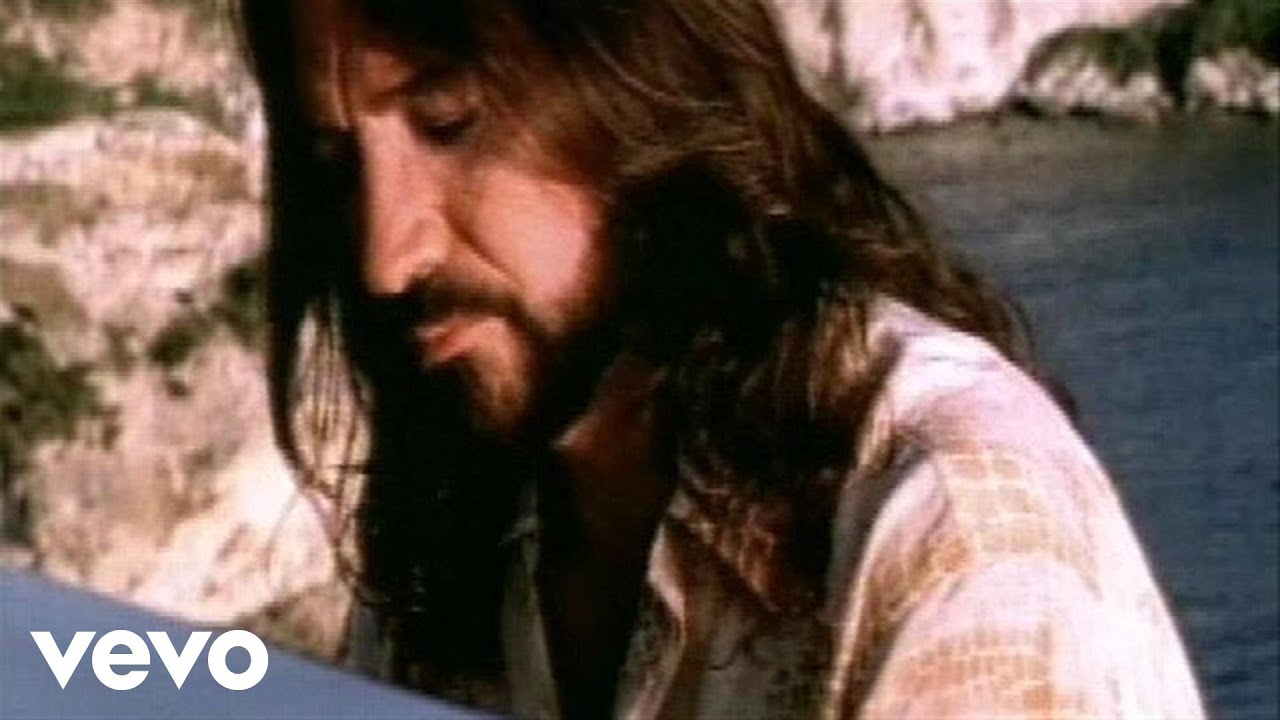 YouTube
At the tender age of just six years old, Marco Antonio Solís Sosa began his music career as a member of Los Hermanitos Solís alongside his cousin Joel Solís. Little did his bandmates and family know, Marco would become one of the most decorated musicians to hail from Ario de Rosales, Michoacán, Mexico. Throughout Solís' five-decades career, he's accomplished many accolades. Not only will his artistry continue to live on for years to come, but his tangible honors/awards will also become historic relics forever immortalizing the singer/composer/actor. 
Today, at 59-years-old, Marco Antonio Solís is still pumping out high-quality music and content. In honor of the great artist, we're taking a look at seven major highlights from his illustrious career.
1. Voiceover in Disney's Coco
Disney's animated film, Coco, has become a must-watch for both adults and children alike. Upon its release in Mexico, it quickly became the highest-grossing animated movie in the country. It's no surprise that Marco Antonio Solís lent his voice to the film, playing the main antagonist, Ernesto de la Cruz, in the Spanish-dubbing rendition of the film. Solís added a spark to the character that likely no other singer/voice actor could have accomplished. 
2. 31 solo, compilations, duet, and live albums
Solís has released a total of 31 solo, compilation, duet, and live albums throughout his near five-decades-long career. Solís released his debut solo studio album, En Pleno Vuelo (In Full Flight), in 1996 and was met with international success as the LP reached certified gold status in the United States. Solís' last solo album, Gracias Por Estar Aqui (Thank You For Being Here), came in 2013 and he's worked with the likes of other legendary Mexican singer/songwriters including Joan Sebastian and Pepe Aguilar. Solís ever-growing catalog continues to be an impressive feat. 
3. Hollywood Walk of Fame and a Hollywood holiday
In 2010, prior to the release of Solís' ninth studio album, En Total Plenitud (In Full Fullness), he was honored with the 2,415 Star on the Hollywood Walk of Fame. On the day of the unveiling of the plaque, celebrity guest attendees included the likes of Los Tigres del Norte, Jenni Rivera, Enrique Iglesias, and more. Solís' Star is located at 6931 Hollywood Blvd., in front of Madame Tussauds Wax Museum, a popular tourist attraction that garners a lot of attention. The President of the Walk of Fame, Leron Gubler, announced that August 5 is considered Marco Antonio Solís Day in Hollywood. 
4. Billboard Latin Music Hall of Fame
By 2000, Marco Antonio Solís had already had a 30-year-long music career and was inducted into the Billboard Latin Music Hall of Fame for his contributions to Spanish music, entertainment, and culture. Solís has also been honored with not just one, but two Billboard Latin Music Lifetime Achievement Awards in 2005 and 2016. There's no denying the "No Molestar" singer's cultural impact utilizing music as a vehicle to bring people together.
5. Billboard chart-topping tracks
All it takes is a single chart-topping song for any artist to become a well-made entertainment personality. But Solís didn't stop at one - He's claimed the No. 1 spot on Billboard charts 12 times during his career, so far. Some of Solís' chart-topping Billboard Hot Latin Songs include hits like "Que Pena Me Das," "Asi Como Te Conoci," "Mas Que Tu Amigo," "El Perdedor," and more. The signer has also had 21 Top 10 Tracks on the Billboard charts. 
6. An inspiring coach and winner on "La Voz"
Not only is Marco Antonio Solís an international superstar, but he is also a phenomenal teacher and able to inspire up-and-coming artists to achieve their greatness. On the third season of TV Azteca's "La Voz" (the Mexican spin-off rendition of "The Voice"), Solís led his team of singer/songwriters (Marcos Razo, Kate Botello, Marcela Aguilar, and Hector Villareal) to the winner's circle alongside his advisor Edith Marquez, beating out other coaches Wisin & Yandel, David Bisbal and Alejandra Guzman. 
7. And The Award Goes To... Marco Antonio Solís! 
At this point, it should be no surprise that Marco Antonio Solís has a trophy case full of glistening awards. In the first three years of his solo career, Solís brought home Songwriter of the Year Award from 1996-'98 and Producer of the Year Award in 1996 and 1997 at the Billboard Latin Music Awards. Solís brought home two more Latin Billboard Awards for Songwriter of the Year in 2000 and 2008. He's won the Lifetime Achievement Award at the Billboard Latin Music Awards twice, in 2005 and 2016.  He also has a total of five Latin Grammy Awards for Best Regional Mexican Song (four times) and Best Grupero Album for his work on his 2008 album, No Molestar.
With his career still at a high and his creativity nowhere near stopping, we're sure we can expect to continue to see great things from the legend that is Marco Antonio Solís.