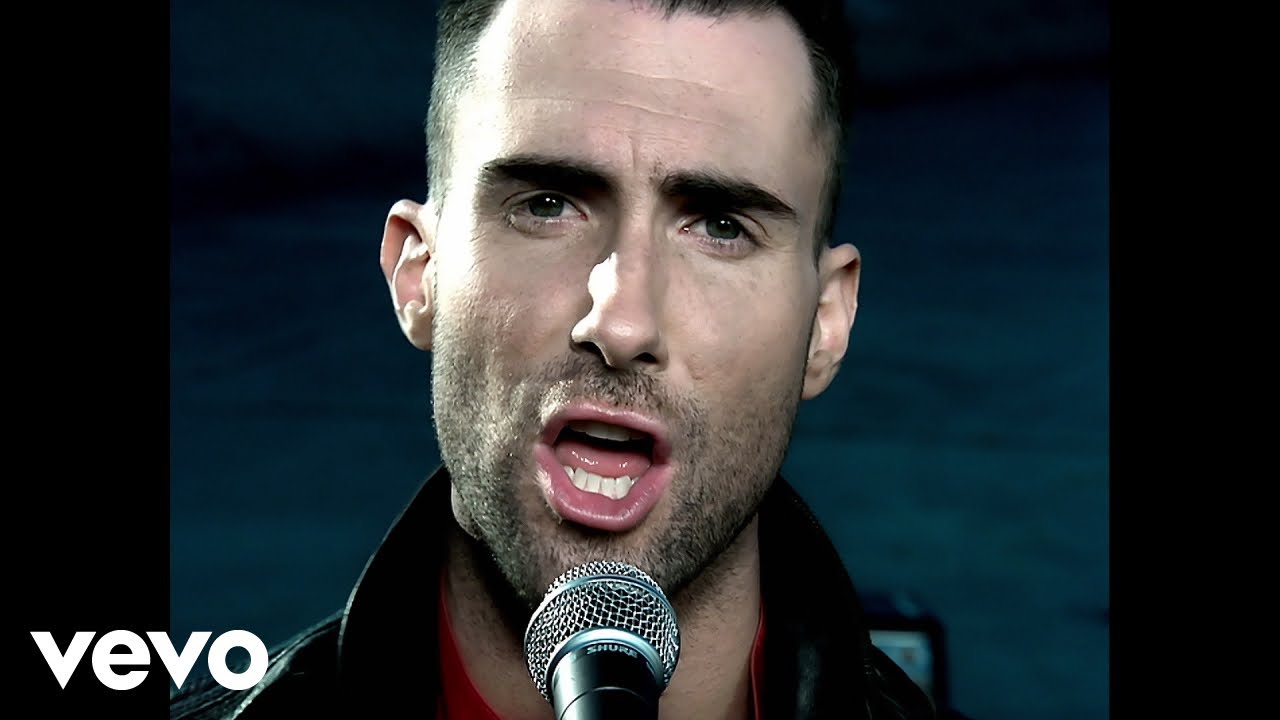 Maroon5VEVO/YouTube
The best songwriters are also great storytellers. So many classic songs aren't just catchy musically; they also tell a story that audiences can get hooked on. Songs can have heroes, villains and adventures as good as the best movies or books, and those stories often make the music stick in people's heads for years after they've first heard them. Here are nine great songs that also have outstanding stories:
Break-up stories provide fodder for a lot of songs, and Maroon 5 delivered a particularly vicious break-up story with this single. Adam Levine sings from the point of view of a man who caught his girlfriend cheating on him; in the subsequent scuffle, the narrator shoots and kills the other man. Not only has he committed murder, but the narrator then compounds his problems by covering up the crime before getting arrested. Full of anger and frustration, "Wake Up Call" has a plotline that would be perfect in a Lifetime TV-movie, and the video features "FBI" star Jeremy Sisto as Levine's murder victim. The director's cut version of the video adds a further plot twist, as music fans find out that Levine is sentenced to death for the shooting. Ouch.
8. Barry Manilow - "Copacabana"
One of the 1970's most memorable songs was this Barry Manilow single named after the Copacabana nightclub in New York. Manilow had visited there before and pitched his co-writer Jack Sussman the idea of a story song using the club as inspiration. Manilow, Sussman and Bruce Feldman came up with this tale of a showgirl named Lola and her romance with the fictional nightclub's bartender Tony. Unfortunately, when a local gangster named Rico takes a liking to Lola, a fight breaks out and Tony is killed. And although "Copacabana" has an upbeat, jazzy sound reminiscent of somewhere listeners would like to party, Manilow does an excellent job of juxtaposing that with the tragic love story, revealing that Lola spends decades at the Copacabana's bar, drowning her grief in drinks.
7. Bruce Hornsby & The Range - "The Way It Is"
Bruce Hornsby is an underrated storyteller, particularly when he was recording with his first group Bruce Hornsby & The Range. Their debut album was named after this song, which actually tells three different stories and weaves them together into a powerful statement about class differences. The opening verse of the song talks about poverty and has a poor woman being looked down on by a rich man. The second verse focuses on racial segregation, and the third discusses underlying racism in modern times, like workplace discrimination. Any one of these could make a great story on their own, but Hornsby and his band tell them all, while making an overall statement about how listeners have to challenge the way things are and keep trying to be better. It's both inspiring and heartbreaking at the same time.
6. Johnny Cash - "A Boy Named Sue"
Johnny Cash is such a musical legend that not only did he tell great stories with his songs, but he's had songs written about him! One of his best songs, though, was actually written and originally recorded by a literal storyteller: iconic author Shel Silverstein, beloved for his children's book "The Giving Tree." Silverstein earned his first Grammy Award in 1970 for writing "A Boy Named Sue," which follows the boy with the girl's name as he tries to get revenge on his neglectful father. The track became massively popular after Cash recorded it with his distinct vocals, lending an edge to Sue's hunt for his father and the confrontation between them. The verse in which the father reveals why he named his son Sue always tugs at the heartstrings.
5. Garth Brooks - "The Thunder Rolls"
Country music is known for its storytelling more than any other genre, and there's no country song that tells a more nail-biting story than this. Garth Brooks had a hit on his hands when he recorded "The Thunder Rolls," which Brooks originally co-wrote with Pat Alger for Tanya Tucker. But when Tucker decided not to put it on her album, Brooks seized the opportunity and topped Billboard's Hot Country Songs Chart in 1991. In "The Thunder Rolls," a man returns home after cheating on his wife, who has been waiting up for him. However, she is able to deduce his infidelity and the thunderstorm becomes a metaphor for her anger. A fourth verse, added when Brooks performs the song live, has the jilted wife reaching for a handgun. It's not clear who she shoots with it, but this is the best version of the "woman scorned" idea that's ever been put to music.
4. Marc Cohn - "Walking in Memphis"
Not every great story song is about something bad happening; to the contrary, Marc Cohn's best-known song is guaranteed to put a smile on anyone's face. "Walking in Memphis" was inspired by a trip that Cohn took to the city in 1985, when he was working as a session performer and still trying to land his first recording contract. Trying to find that first great song that would net him a deal, Cohn told Keyboard Mag that he traveled to Memphis in hopes of finding some inspiration, and he certainly succeeded. The people he sings about, including Muriel and Reverend Green, are real individuals that Cohn came into contact with when he visited Memphis, and the lyrics bring the city to life for the listener with all the little details, such as the reference to Beale Street. The song leaves those who hear it feeling like they've been there, and feeling as uplifted as Cohn must have been.
3. Arlo Guthrie - "Alice's Restaurant"
Arlo Guthrie didn't spare any time when he recorded this song, which clocks in at just over 18 minutes. The folk legend was known for his storytelling skills, and "Alice's Restaurant" (full title "Alice's Restaurant Massacree") is a very long and detailed story made even more entertaining by the fact that it's based on a series of true events. Guthrie starts out by giving directions to his friend Alice's diner and then takes a sharp turn into a wild adventure that involves a bunch of garbage, the Vietnam War draft, and a dig at the listener's singing skills. It takes real people and places and turns them into a larger than life escapade, which in turn inspired a 1969 movie. If songs are stories, Guthrie wrote The Great American Novel.
2. Don McLean - "American Pie"
Don McLean's "American Pie" is what most people probably think of when they think about songs that tell a story. The title track from McLean's 1971 album, the song is a bittersweet walk through history, and the ultimate nostalgia piece. The audience grows up along with the narrator as he loses his innocence and realizes the cold reality of a changing world, and McLean is credited with coining the phrase "the day the music died" when he used it to refer to the 1959 plane crash that killed music icons Ritchie Valens, Buddy Holly and The Big Bopper. Most music fans know the chorus to "American Pie" whether they're rock fans or not, and that speaks to how much the song has stuck in music history. After all, McLean tapped into a universal theme about growing up and how that affects people; everyone can identify with the narrator and follow his story.
1. Weird Al Yankovic - "Albuquerque"
At over 11 minutes long, this is another massively long song on our list (and possibly one of the longest songs ever recorded). But that's what makes it a winner, because Weird Al Yankovic takes listeners on an incredible adventure that goes everywhere from the Albuquerque Holiday Inn to a donut store that's weirdly out of donuts. It's a crazy road trip with laugh out loud lyrics in every verse ("Hey, you've got weasels on your face"). Yankovic's best songs are also telling stories, and "Albuquerque" not only gets fans curious about its very odd protagonist but also invested on where he's ultimately going to end up as he goes from one weird encounter to another. Plus, you have to admire Yankovic's investment into telling a story that long and detailed.