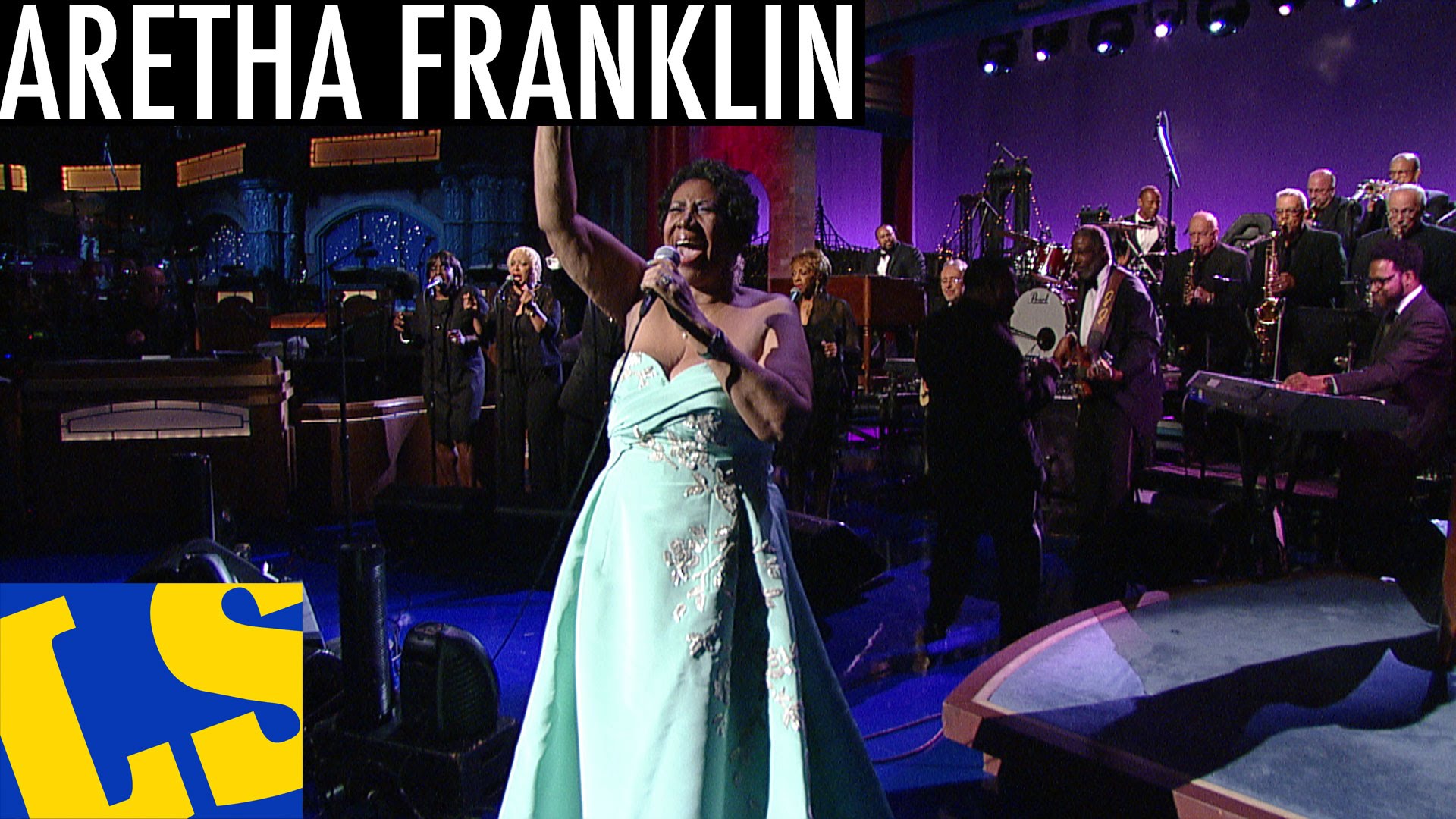 (Late Show with David Letterman)
While the name Aretha Franklin will always live on in music as the one belonging to the original Queen of Soul and the Mother of Motown, there is also another individual named Franklin who is not only close to the singer's heart, but also a very important one to the city of Detroit, Rev. C.L. Franklin.
The father of Aretha Franklin may not have ever become as famous as his singing daughter has in her time, but back in the tumultuous heyday of Detroit in the mid-20th century, Rev. C.L. Franklin was an incredibly influential and important figure in the civil rights movement right here in the Motor City. Over the weekend, Aretha Franklin announced that she would be presenting a special memorial to her father, who died back in 1984, on Sunday, June 7 at the New Bethel Baptist Church in Detroit.
The "Aretha Franklin Presents a Memorial for Rev. C.L. Franklin & Rev. Cecil Franklin" will be an event celebrating the historic life and achievements of the civil rights and religious leader, who also helped to manager his daughter's career in her early years. The event will welcome everyone who wishes to join the legendary Queen of Soul to sing along with her and share memories of her father's determination and work for music and for freedom, alongside his friend in Martin Luther King, Jr.
Rev. Cecil Franklin originally moved his family to Detroit from Memphis back in 1946, a time when the Motor City was seeing unparalleled growth and was one of the biggest and most powerful cities in the country. The Reverend became the minister at the New Bethel Baptist Church and soon after discovered the vocal talents of his daughter, Aretha. A singer in his own right, his powerful speeches that broke out into song became famous around the country and the elder Franklin took his daughter with him on the road to help him sing and preach. Aretha eventually discovered the power of her own voice and would go on to become one of the most influential and respected singers in the 20th century.
And 50 years later, she's still going strong and living close to her childhood home in Detroit, having released a compilation of covers last year titled Aretha Franklin Sings the Great Diva Classics, which featured her immensely popular version of Adele's "Rolling in the Deep," which she performed on Late Night with David Letterman to much success.
Admission to the event is free, as well is the food and music, but donations are always welcome. Thought there is no "official" word yet on whether the 73-year-old will take to the stage to sing herself, we find it hard to believe that she wouldn't want to sing a song or two in the memory of her beloved father, if she were able to. The festivities will take place at New Bethel Baptist Church which is located at 8430 Linwood (C.L. Franklin Blvd.), in Detroit. For more information, please call (313) 894-5789.
For more information on Aretha Franklin, please visit our artist homepage here.