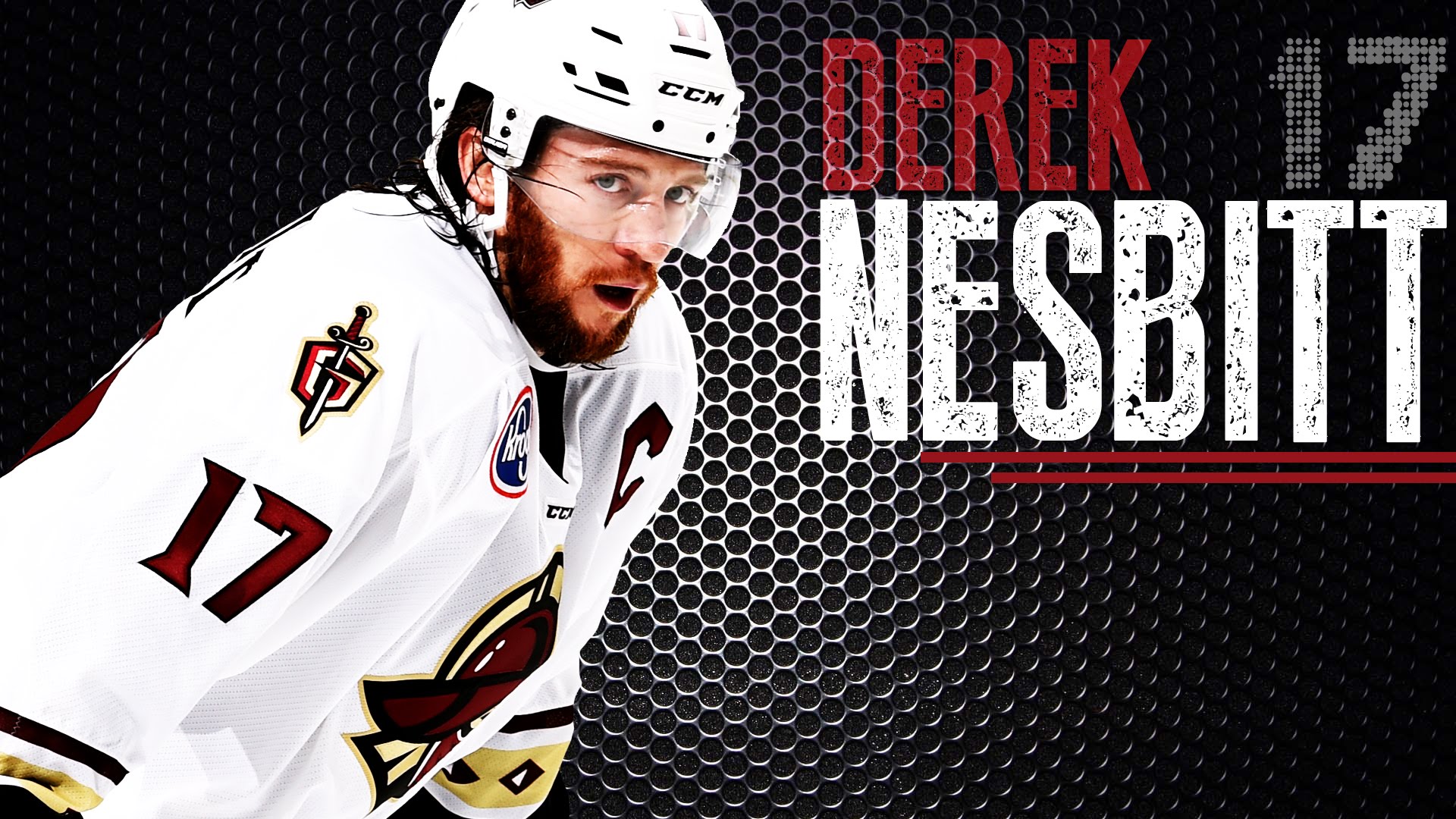 YouTube/GladsTV
The Atlanta Gladiators have named Derek Nesbitt their home captain for the 2017-18 ECHL season. Nesbitt is starting his third consecutive season with the Gladiators after joining them for the 2015-16 season. Nesbitt also played three seasons with the Gwinnett Gladiators of the ECHL from 2005-06, 2007-08 and 2010-11. 
So far in 2017-18, Nesbitt has zero points in three games and is a -3. Last season in Atlanta, Nesbitt had 27 goals and 25 assists for 52 points. In 255 regular season games as a member of the Gladiators, Nesbitt has 100 goals and 140 assists for 240 points. However, Gladiators, fans may like to see Nesbitt be better in his own zone as he is -31 over the last three ECHL seasons in Atlanta after being +22 in his first three seasons as a Gwinnett Gladiator. 
The Gladiators also announced two alternative home captains. They are center Thomas Frazee and defenseman Taylor Doherty. Frazee is starting his third season with the Gladiators. Last season he had 19 goals and 20 assists for 39 points in 60 games and has one goal and one assist for two points in three games so far this season. Doherty meanwhile played for the Orlando Solar Bears of the ECHL and Providence Bruins of the American Hockey League last season. Doherty was drafted in the second round, 57th overall by the San Jose Sharks in the 2009 National Hockey League Entry Draft. 
The Gladiators will be looking to win their first game of the ECHL season on Saturday when they host the Florida Everblades. For tickets please click here.