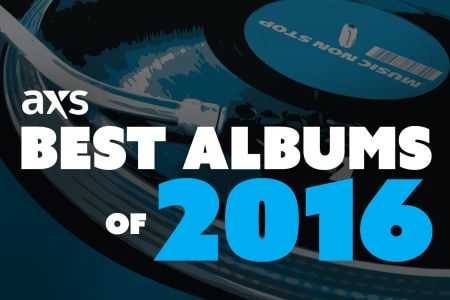 AXS
Right from the get-go, 2016 was an unmitigated disaster. There were the deaths, of course. Bowie, Prince, Leonard Cohen, Phife Dawg, the dude who wrote the "Oscar Mayer Wiener Song." But then there was the unceasing conveyor belt of abject misery: Snapchat rolling out that Bob Marley filter; the apocalypse looking closer than ever as horrific rumors of an "urban" Taylor Swift album swirled ominously around the internet; someone at Shell, the oil and gas company, giving the thumbs-up on this thing; Macklemore releasing a song called "White Privilege II"; the Wu-Tang Clan entering into an honest-to-god beef with a pharmaceutical supervillain; Barney's selling Joy Division tees for $225; Corey Feldman's appearance on "Today"; Soulja Boy banning Shia LaBeouf from the city of Atlanta. And this is all just in music. We're not even going to mention all the grim things that happened outside the music world bubble. There's only so much we can take. And the whole year would have been a wash if, beyond the hoopla and distractions, the music didn't deliver. But as is always the case, music came through, and big, bringing a veritable flood of stellar albums that provided a little light in a year that desperately needed some. Below are some of our favorite albums from 2016.
Miranda Lambert - The Weight of These Wings (RCA Nashville/Vanner)
Lambert's mighty double-decker concept album is one of the most significant releases in the last decade. The way she examines the pain, sorrow and flurry of physical impulses post-divorce are unmistakably feverish and vivid. In anyone else's hands, 24 songs could have landed flat, but Lambert focuses her intent with precision, a womanly roar, and guts. What results is an immersive experience into the darkest corners of the heart and soul of someone feeling nothing but misery. "The Nerve" explores her various vices, from anonymous sex ("Vice") to even positive plastic--"Pink Sunglasses" is a sassy and playful number about her celebrity status amidst personal upheaval. By the end of the first half, she quickly realizes she doesn't have the nerve to use her heart much at all these days. "The thought of loving you makes me sick," she mutters. On "The Heart," however, she begins flexing those damaged heart muscles and musters up the remaining vestiges of her inner strength. Her wings may be irreparable, but she's got wheels now to take her to her destiny. - Jason Scott
Rihanna - Anti (Westbury Road/Roc Nation)
For Rihanna's first album in four years, Anti gave her fans a more mature sound - swapping out her dance club musical persona in exchange for a more mature, R&B sound to show everyone that she's not just a pop star, but also a vocalist worthy of respect. She's made the confident decision to grow with her audience, leaving the younger party music behind for more relaxed, but no less catchy songs like "James Joint," "Kiss It Better," "Desperado," "Needed Me," and the haunting and powerful ballad "Love On The Brain."
Speaking of more relaxed, she even channeled her inner psych-rock with a respectable cover of Tame Impala's "Same Ol' Mistakes." It's also worth mentioning that Rihanna and Drake do a great job of playing top 40 Bonnie & Clyde with the one lone club hit on the album, "Work." - Tom Shackleford
Anderson .Paak - Malibu (Steel Wool/OBE/Art Club/Empire)
Although Malibu wasn't Anderson .Paak's debut project, or even his first noteworthy album, it will forever be remembered as the project that rocketed him into mainstream success. Showcasing both his progression as an artist and a man, Malibu expertly details his life in a way that simultaneously separates himself from it, while also maintaining an honest backdrop. From production to timing, Malibu is a project worth recognizing, regardless of where it fell on his artistic timeline. – Nicole Cormier
Kaytranada - 99.9% (XL Recordings)
Where's that missing .01%? On his lush, welcoming debut album 99.9%, Kaytranada certainly seems to be giving it his all: We get airy instrumental hip-hop ("Bus Ride"), neck-snapping bangers ("Drive Me Crazy"), greasy funk ("Weight Off"), languid R&B ("Got It Good"), even warped bossa nova ("Lite Spots"). Yet the album doesn't sound like a pastiche, thanks to the digital river of finely-wrought rhythms and warm bass tones that flow across the album. With fellow Swiss Army Knife artists Anderson .Paak, Phonte, Vic Mensa and Syd on the guest list, 99.9% defies any broad label outside of dope. As we said, it's hard to see what more Kaytranada could have done to get to 100%. - Mark Schiff
Halo Circus - Bunny (Halo Circus Propaganda)
Allison Iraheta first rose to fame on the eighth season of "American Idol," and you'd never know it. She has always had that voice, that voice that can pierce the heart and blast the mountaintops. But now, she has completely come into her own as one of the defining rock voices of today. Teaming up with Matthew Hager, Brian Stead, and Matteo Eyia, Iraheta has found a collaboration which lives up to her titanic voice. With their debut LP, she mixes in her Hispanic heritage with command and vulnerability, flipping between the tango of "Verdad" and the soft coo of "Yo Me Voy" into stunning pieces such as "Guns in Our Hands" and "Band Aid," perhaps the best song of 2016. She hooks you in with her engrossing lead vocal, and you stay for the heartfelt stories. - Jason Scott
Kero Kero Bonito - Bonito Generation (Kero Kero Bonito)
2016 was a year that needed a mood-lifter, and Kero Kero Bonito answered the call. Looking past the eye-popping cover art that sees vocalist Sarah Perry proudly holding the glorified credential that is a diploma, the trio's debut album, Bonito Generation, remains a sonically bright escape from real world woes. Throughout the record's 12 playful tracks, the group crafts pitch-perfect, left-field pop with humorous and pointed lyrics that might go unnoticed if the sugary hooks spellbind you. "Picture This" turns people's tendency of oversharing on social media into a bouncy sing-a-long while "Try Me" is probably the best resume-turnt-song ever (and probably the only). KKB's live show is a revelation too, where gleeful moshing and organized jumping are guiding principles. Simply put, Bonito Generation makes you feel good, makes you believe that everything is going to be fine, like all good pop music should. - Will Pankey
Atmosphere - Fishing Blues (Rhymesayers Entertainment)
The 11th album from Slug and Ant takes the angler route, but it doesn't lean on the concept in any direct fashion. Instead, the project plays with the fishing angle metaphorically without exhausting it. What makes Fishing Blues noteworthy for the Minneapolis duo is the marked growth. Slug finally seems to have shed his insecurities, embracing the man, father, and husband that he has become. Oozing with confidence rather than passion, this project isn't over the top exciting like those of their youth. Instead, it is strong and logical. Consider it an order of a fine scotch over a seven and seven. – Nicole Cormier
Young Mister - Young Mister (Refresh Records)
Steven Fiore has spent the last five or so years writing for other artists at UMG. He created his musical alter ego in Young Mister and pumped out a wonderfully brilliant debut album, mixing Americana and singer-songwriter genres with pop hooks thrown into the mix for what this writer considers to be the best album released in 2016.
From the opening drum riff in "The Best Part," the album takes off as a softer rock masterpiece with songs like "Would It Kill You," "American Dream Come True," and the album's best pop hit, "Anybody Out There." He even pens an excellent Americana-sounding ballad to his native home of South Carolina with "Carolina," before channeling his bi-coastal life with a musical tip of the cap to his west coast home in "Pasadena." - Tom Shackleford
Vulfpeck - The Beautiful Game (Vulf Records)
Who likes to smile and dance? The new album from the quirky, four-piece funk outfit Vulfpeck is what you want. The Stevie Wonder-esque "Animal Spirits" is infectious; the self-reflexiveness of "Conscious Club" is priceless; and "Daddy, He Got A Tesla" is, to put it simply, fire. The Beautiful Game is lowkey one of the best albums of 2016. - Nate Todd
LoLo - In Loving Memory of When I Gave a Shit (Crush Music/Atlantic)
Sharpening her chops on Broadway (as the original Ilse in "Spring Awakening" when she was 15), the Jackson, Tennessee native melts together her admiration of '60s soul, James Brown-sized funk and southern gospel into a uniquely provocative tidal wave with her debut album. She is as slinky ("Heard It from a Friend") as she is empowering ("Shine"), resistant to the tantalizing effects of the sleazy male gaze ("Relatively Well Dressed"). When she's not wailing on piano wizardry worthy of Carole King ("The Devil's Gone to Dinner") or feeling bitter lonesomeness ("Dandelion"), the 28-year-old channels Smokey Robinson for a fervent, contemplative ode to "Johnson City" and coming of age. - Jason Scott
A Tribe Called Quest - We Got It From Here…Thank You 4 Your Service (Epic/SME)
When an album takes 18 years to cook, its potential to be overdone seems high. But when A Tribe Called Quest delivered We Got It From Here…Thank You 4 Your Service in November, it was perfectly prepared. Although the project came after the tragic loss of one of the group's integral members, Phife Dawg, it doesn't sound forlorn but is alive and powerful. Coming at the perfect time, with the exact amount of gusto, this project is the ideal way to seal a solid, albeit tumultuous career. – Nicole Cormier
David Bowie - ★ (ISO/RCA)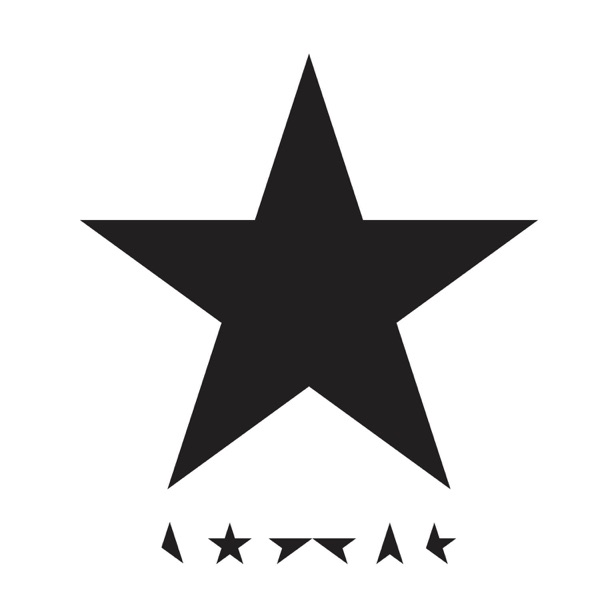 David Bowie's mysterious parting gift to us all is the best album of 2016. The circumstances of the album's release and the treasures Bowie left for us aside, it is simply a masterpiece. From the spacey, eastern-tinged epic title track to the floating final farewell of "I Can't Give Everything Away," the album is understated and yet says so much. It's not rock 'n' roll; it's what rock 'n' roll will become. - Nate Todd
Whitney - Light Upon The Lake (Secretly Canadian)
Attempting to explain the music of Whitney to anyone is decidedly difficult. It's not that the sound itself is hard to pin down. Their debut Light Upon The Lake gently veers into straightforward, glossed-up indie pop and folk with tasteful and luxuriant horn flourishes. No, what makes Whitney difficult to describe is Julian Ehrlich's voice. It's a sharp and distinct falsetto that at first feels overdone but once acclimated conveys multitudes: Pain, tenderness, longing, nostalgia. At times, for listeners, the record is a long, compelling meditation on the question of "Who hurt you?" If you were going to pin down Light Upon The Lake, though, the band's Instagram description of "country soul" is probably the easiest to fall back on. But "soul" conjures complexities and feelings that run deeper than a mere musical descriptor, and with Light Upon The Lake, Whitney creates an emotional resonance and mood that few albums achieved this year. - Will Pankey
Kanye West - The Life Of Pablo (G.O.O.D. Music/ Def Jam)
Between its scattershot production and Kanye's clearly extemporaneous flows, it's easy to look back at The Life of Pablo as a warning beacon for his recent mental health crisis. But TLOP (FKA Waves, SWISH, So Help Me God, etc) precursed much of what was to come in 2016, from the gospel rap of Chance The Rapper's Coloring Book, to Frank Ocean's transformation into folk star on Blonde, to "Panda, Panda, Panda, Panda, Panda." Even the clumsiness of its lyrics forecasts much of Kanye's year on social media. The Life of Pablo isn't Kanye's best album, but it might be the most interesting. And for one of pop culture's most ostentatious figures, that would count as an even greater accomplishment. Now please go take a rest, Kanye. - Mark Schiff