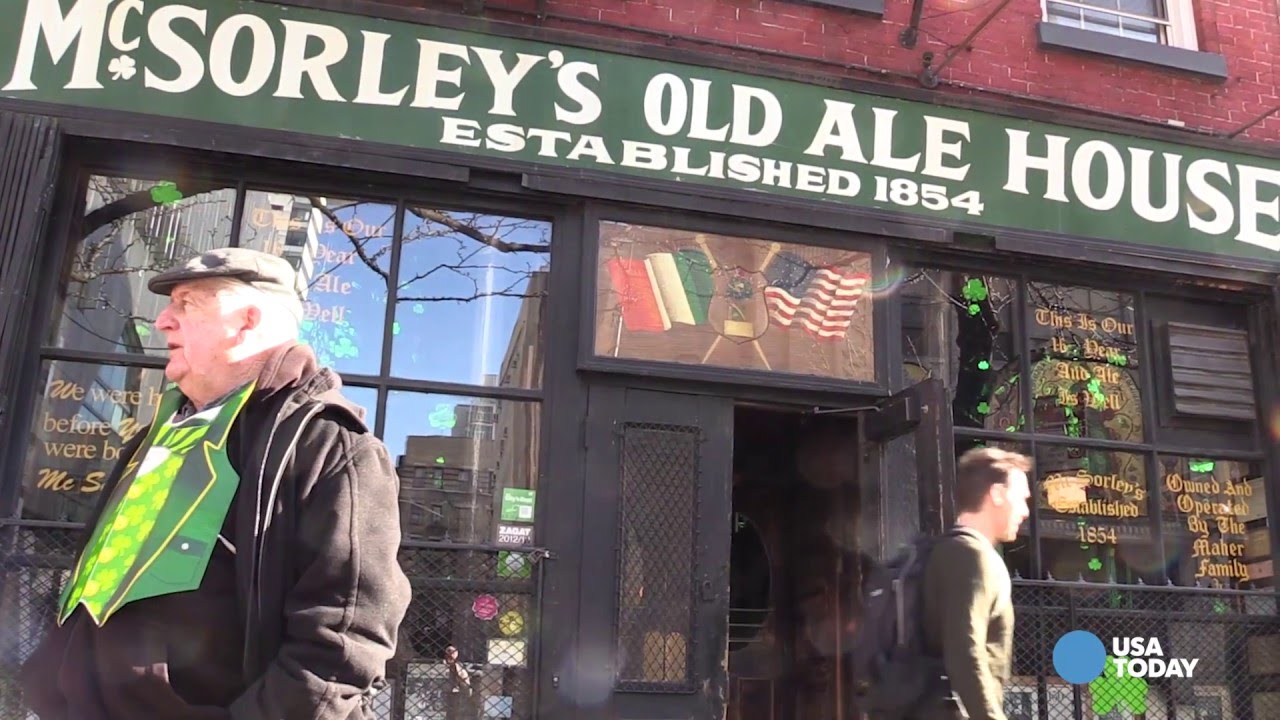 YouTube/USA Today
There is nothing like celebrating St. Patrick's Day in New York City.
In a town where Irish roots run deep, St. Patrick's Day takes on a whole new meaning in the Big Apple, and the places to be on this day are in the bars and restaurants that dot this huge metropolis. So if you're trying to find the right spot to keep the good times rolling in New York, here the five spots that should be on your radar this year.
O'Lunney's
145 W. 45th St., New York, NY 10036
(212) 840-6688
Why go to the theater when you can make your way to this awesome Irish bar for a great night on the town? O'Lunney's has always been one of the best spots in New York to have a St. Patrick's Day get-together, and this Irish bar will not disappoint you and your crew on this day of drinking.
Trinity Pub
229 E. 84th St., New York, NY 10028
(212) 327-4450
This may not be a traditional Irish pub, but there are plenty of good times to be had at this Upper East Side bar. Trinity Pub is always up for a great time, but the bar will be especially fun during St. Patrick's Day when the Irish beer will flow into glasses like the river and provide an electric atmosphere for all revelers.
Foley's NY
18 W. 33rd St., New York, NY 10001
(212) 290-0080
Only in New York will you find an Irish pub that has a baseball flavor to it. Foley's NY has long been one of the best Irish Pubs in the city, and when St. Patrick's Day rolls around, this bar will pack plenty of good times for all who seek it.
The Long Hall Irish Pub & Grocery
58 E. 34th St., New York, NY 10019
(646) 455-0777
This pub sits inside a grocery, but don't let it deter you from visiting this bar. The Long Hall Irish Pub and Grocery is a hidden gem among New York's Irish bar culture, and you will find that this place, with its awesome Irish beer, will be the place to be for St. Patrick's Day.