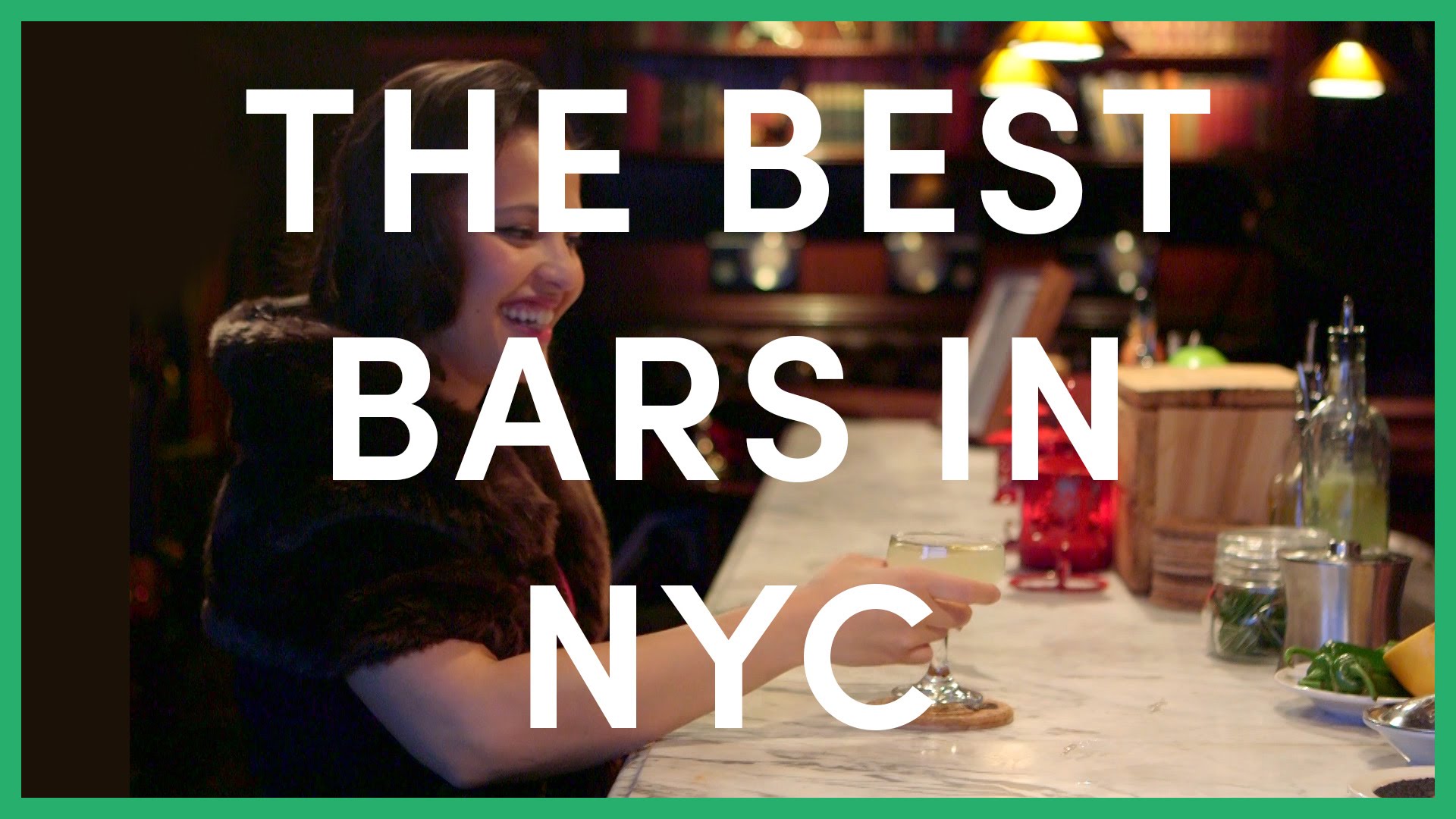 YouTube/Tonic
While the major New Year's Eve events will occur in Times Square, that won't be the only spots in the Big Apple that will be ramping up the fun to say goodbye to 2017.
Many of the city's bars will also be packed with revelers looking to enjoy great drinks and say hello to 2018 with great company. If this is you, then check out the five best bars that you and your squad should hit up for New Year's Eve in New York City.
Rooftop 93
93 Bowery, New York, NY 10002
(212) 966-9033
You may think that it'll be too cold to enjoy a rooftop bar on the Lower East Side, but this is New York, on New Year's Eve, and there will be no better view of the festivities than at Rooftop 93, a swanky bar where you come to drink, be seen, and ring in 2018 the right way.
The Ship
158 Lafayette St., New York, NY 10013
(212) 219-8496
In the SoHo area, this bar will be the place to be for New Yorkers looking for a memorable New Year's Eve away from the craziness of Time's Square. The Ship has an assortment of great cocktails and drinks that will make sure that you and the squad are feeling' great to ring in 2018. It may be a little pricey, but the experience will be worth it.
The Ginger Man
11 E. 36rh St., New York, NY 10016
(212) 532-3740
Be on the lookout, because the Ginger Man will be on the loose at this Midtown East bar, looking for a party with New Year's Eve revelers. The Ginger Man has a ton of great beers, both bottled and on tap, that will make the last night of 2017 both chill and fun for you and your squad. Also, make sure that the Ginger Man gets a tip for making the party lit.
The Up & Up
116 MacDougal St., New York, NY 10012
(212) 260-3000
You're moving on up in the bar world when you and your crew take in the atmosphere at this Greenwich Village bar. The Up & Up has a number of great cocktail drinks that will make this place the spot to kick off 2018 in Manhattan.
The Dead Rabbit
30 Water St., New York, NY 10004
(347) 663-9316
No, you won't find a dead rabbit here, but what you will find in this Financial District bar are great drinks and an awesome atmosphere. The Dead Rabbit will provide New Year's Eve revelers a chance to toast the year away with awesome cocktails that will make the night memorable for you and your squad.