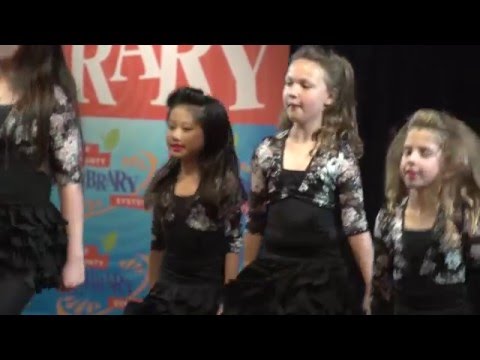 OCLSVideos
St. Patrick's Day, with its parties and green beer, isn't known for being the most family-friendly holiday. Still, that doesn't mean families can't have fun--and best of all, you can do it for free. Whether it's a dance performance or playdate, Orlando Melbourne, and the surrounding areas have plenty of free events that can provide fun for the whole family.
Winter Park St. Patrick's Day Parade
March 8 @ 2 p.m.
Winter Park Country Club - 761 Old England Ave, Winter Park, FL 32789
Who doesn't love a parade, especially kids? Head to nearby Winter Park to enjoy the only St. Patrick's Day parade in central Florida ahead of the usual festivities on March 8. The parade will feature over 75 units and will depart from the Winter Park country club, then process south down Park Ave. to Lyman Ave. Spectators can also enjoy live music and step-dancing at the main stage in Central Park.
St. Patrick's Day Playdate
March 13 @ 10 a.m.
Space Coast Field of Dreams - Space Coast Field of Dreams, 3053 Fell Rd, West Melbourne, FL 32904
Take the kids for a fun playdate at a fully enclosed and adaptive park with arts and crafts and a snack, all themed after St. Patrick's Day. All ages are welcome.
Puppet Show
March 15 @ 10:30 a.m.
Daytona Beach Library - 105 E. Magnolia Ave., Daytona Beach FL 32114
Head to the library with kids between the ages of three and five for a puppet show with a mix of books, songs, and even coloring with a St. Patrick's Day theme. Children may bring snacks to share.
Crooked Can's Celtic Festival
March 17-19 @ 4 p.m.
Crooked Can Brewing Company - 426 W Plant St., Winter Garden, Florida 34787
Join Crooked Can's second annual Celtic Festival with food, arts and crafts, live music, Highland games, and more. Don't let the brewery fool you--all ages are welcome.
Step to the Irish Beat
March 18 @ 2 p.m.
Orlando Public Library - 101 E. Central Blvd., Orlando, FL 32801
Celebrate St. Patrick's Day be enjoying an Irish step dance performance from the Watters School of Irish Dancing.