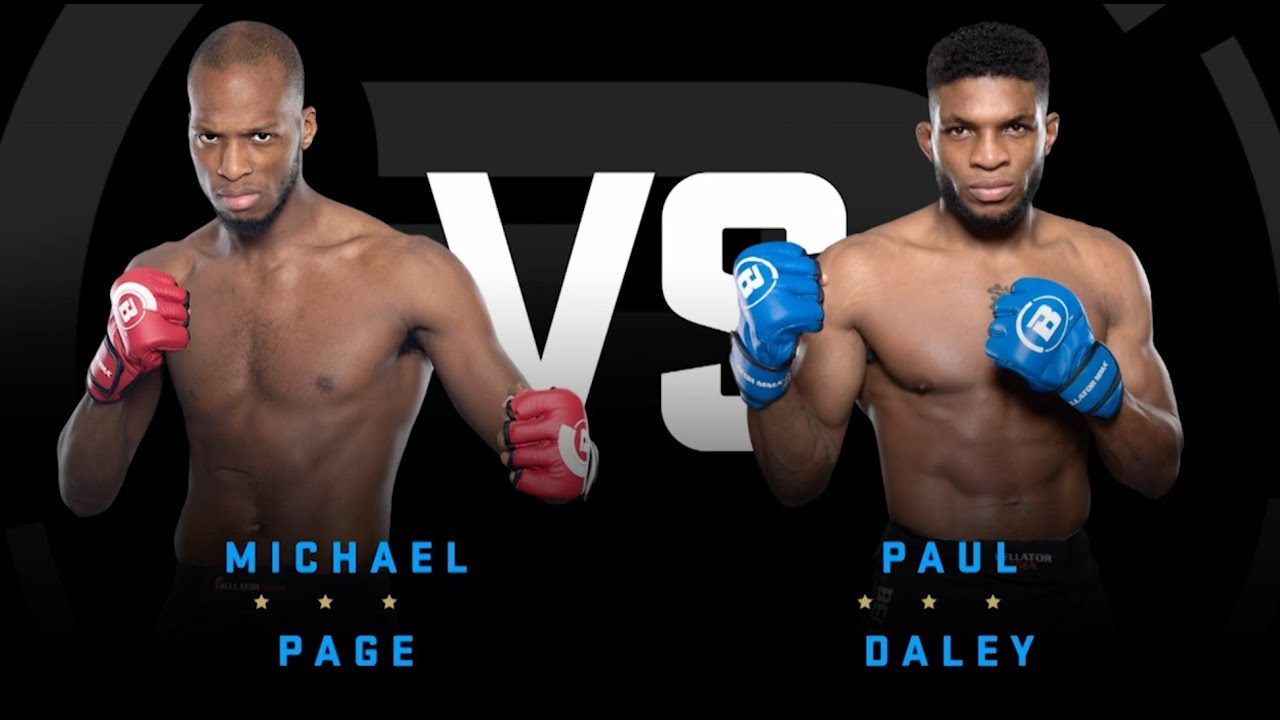 BellatorMMA — YouTube
A star was born at Bellator 216, as 20-year-old Taekwondo sensation Valerie Loureda turned in a masterful performance in her fight against Colby Fletcher. Loureda, making her promotional debut, wowed the crowd with an unbelievable TKO finish. She floored Fletcher with a kick to the body, and followed up with hammer fists to secure the victory at the 2:55-mark of the opening round.
Besides Loureda's breakout performance, here's a look back at the rest of the top five moments from Bellator 216:
4. Tyrell Fortune calls out Jake Hager
After finishing his opponent in the opening round with a flurry of punches and a knee, Fortune quickly turned his attention to Jake Hager -- known by pro wrestling fans as Jack Swagger. During his post-fight interview with "Big" John McCarthy, Fortune decided to call out the former WWE superstar. Does that fight make sense? Fortune vs. Swagger would certainly appeal to the casual fans, and generate some buzz from the wrestling community. Look for Bellator to set it up sometime in the near future.
3. Justin Sumter makes a statement
The fight between Sumter and Reginaldo Felix wasn't a high-profile, marquee match-up on the Mohegan Sun bill. It was buried deep on the preliminary card, which make sense since neither fighter was a household name heading into the bout. However, both men raised their profile with an incredible "Fight of the Year" contender, that included world-class striking, breathtaking grappling and an amazing come-from-behind finish. Sumter was nearly knocked out in the first round, but he bounced back to secure a win via rear-naked choke in Round Two.
2. Vitaly Minakov earns title shot
With Minakov outpointing Cheick Kongo, Bellator MMA announced that the former champ will get the next crack at reigning heavyweight kingpin Ryan "Darth" Bader. A date for that fight has not yet been set.
1. Michael "Venom" Page advances in welterweight tournament
After a short feeling out process, "MVP" and Paul Daley picked up the pace of the action in the event headliner. This was one of the most hotly-anticipated scraps in Bellator history, and for the most part, it lived up to the hype. Page used his unorthodox head movement and footwork to confuse Daley for much of the bout, and "Sextex" had a hard time closing the distance to get inside for takedown attempts. With the win, "MVP" advances in the Welterweight Grand Prix for a title opportunity. He'll fight Douglas Lima next.