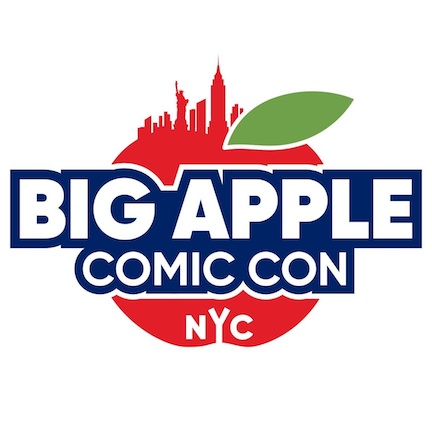 Photo credit: Big Apple Comic Con, used with permission
It's been over 20 years since the first Big Apple Comic Con, and the popular convention continues to bring fun for comic book fans all over New York City and beyond. This weekend, they're returning to the Penn Plaza Pavilion for two days of excitement, which will bring some special moments.
On the comic book side, iconic creator Stan Lee will be making a special appearance on both days of the convention. The writer recently busted out a cameo in the Deadpool 2 teaser trailer. Mr. Lee won't be the only major comic icon in the house; The Dark Knight Returns writer Frank Miller will be appearing only on Sunday. Other comic guests include Jim Steranko, Barbara Ang, Bob Camp, Nancy Silberkleit, and Mario A.C. Della Casa.
Netflix series Daredevil will be represented with stars Jon Bernthal, Elden Henson, Geoffrey Cantor, and Peter Shinkoda. The third season of the hit series is slated to be released next year. Other entertainment guests set to appear include Barbara Eden, Jason David Frank, Spencer Wilding, Kathy Garver, and Robb Demarest.
Aside from Q&A sessions from Barbara Eden, Spencer Wilding, and the cast of Daredevil, the convention will also include a special movie screening of Comix, Intergalactic Cosplay Dance Parties with The Big Nazo Intergalactic Creature Band, and a look at the hottest trailers for the biggest movies set to drop this spring and summer. For those without tickets to the show, Jason David Frank will have a free Q&A session on Saturday inside the Basement Globetrotter Room from noon to 12:45 p.m.
Let's not forget about the cosplayers! There are six separate cosplay contests at the convention, including the Kids Costume Showcase and the Captain Zorikh Costume Contest. If you can't attend the convention because you're living in another state or country, they're bringing the convention to your computers and phones through Tradeshow. 
Tickets for Big Apple Comic Con can still be purchased online. If you're in the mood to spend more, you can get several VIP packages, including the Stan Lee swag bag. The Penn Plaza Pavilion is located on 401 7th Avenue, which is across the street from New York Penn Station. Follow the convention on Facebook and Twitter for any updates.