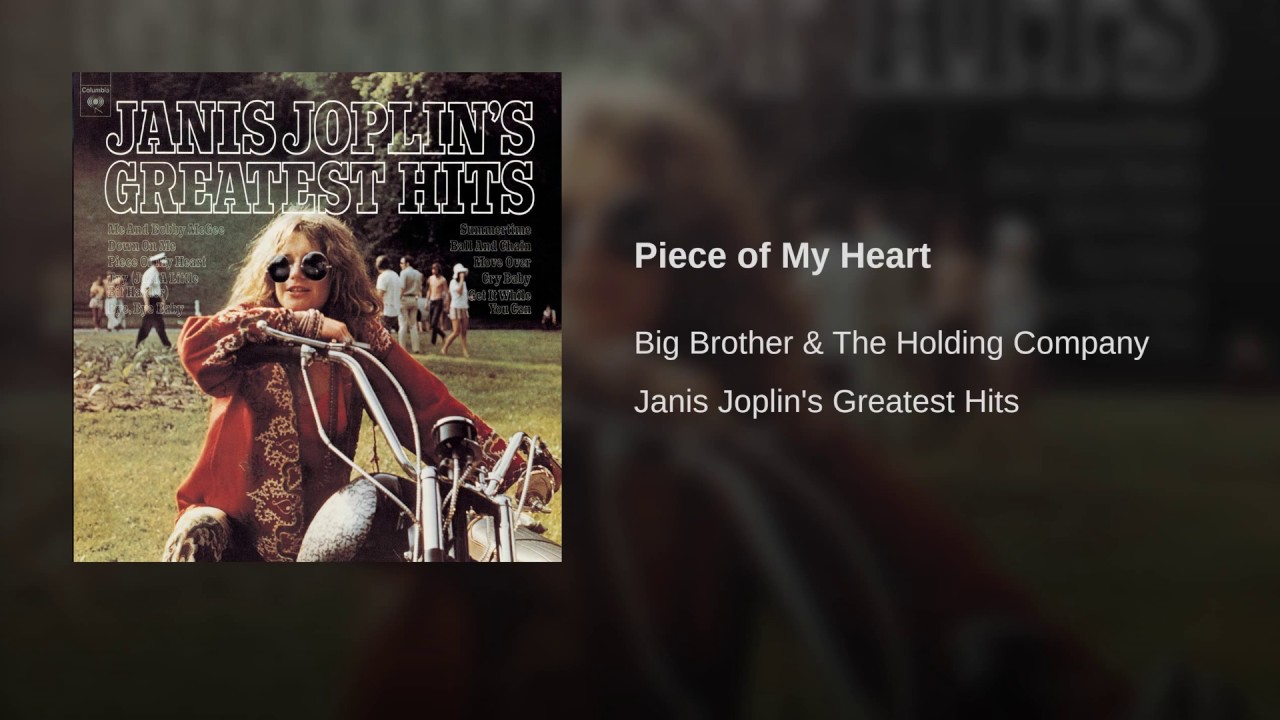 Big Brother & The Holding Company/YouTube
The late, great Janis Joplin first rose to fame not as a solo singer but as the lead vocalist for the San Francisco-based  blues-rock band Big Brother & the Holding Company, whose biggest hit was the cover version of Erma Franklin's  "Piece of My Heart." On Nov. 30, Columbia/Legacy Recordings is giving the band's breakthrough second album Cheap Thrills a 50th-anniversary reissue under its originally intended name: Sex, Dope &Cheap Thrills. When the album was released in 1968, the original title was nixed by the record company in favor of a title that wouldn't create controversy. The album became a No. 1 hit on the Billboard 200 chart and has been certified double-platinum (2 million copies shipped) by the Recording Industry Association of America (RIAA). The Sex, Dope & Cheap Thrills reissue will be available as a 2-CD or 2-LP release, and the album features 30 rare tracks, including 29 studio outtakes, of which 25 are previously unreleased.
Joplin was the lead singer of Big Brother & the Holding Company from 1966 to 1968. The other band members were guitarists Sam Andrew and James Gurley, bassist Peter Albin and drummer Dave Getz. Their performance at the Monterey Pop Festival in 1967 was considered one of the event's biggest highlights, and many rock historians say that the Monterey Pop Festival was the moment Joplin became a major star. After Big Brother & the Holding Company broke up, Joplin went solo, with the Kozmic Blues Band as her backup band. She died of a heroin overdose in 1970.
Her biggest-selling album was released after her death, and it's still consistently selling: In July 2018, Janis Joplin's Greatest Hits (which was released in 1973), was certified eight-times platinum (8 million copies shipped) by the RIAA.
Here is the tracklist for the CD and vinyl formats of Sex, Dope & Cheap Thrills:
Sex, Dope & Cheap Thrills
2-CD Edition
Disc One
"Combination of the Two" (Take 3)
"I Need a Man to Love" (Take 4)
"Summertime" (Take 2) *
"Piece of My Heart" (Take 6)
"Harry" (Take 10)
"Turtle Blues" (Take 4)
"Oh, Sweet Mary"
"Ball and Chain" (live at the Winterland Ballroom, April 12, 1968)
"Roadblock" (Take 1) *
"Catch Me Daddy" (Take 1)
"It's a Deal" (Take 1) *
"Easy Once You Know How" (Take 1) *
How Many Times Blues Jam
Farewell Song (Take 7)
 
Disc Two
"Flower in the Sun" (Take 3)
"Oh Sweet Mary"
"Summertime" (Take 1)
"Piece of My Heart" (Take 4)
"Catch Me Daddy" (Take 9)
"Catch Me Daddy" (Take 10)
"I Need a Man to Love" (Take 3)
"Harry" (Take 9)
"Farewell Song" (Take 4)
"Misery'n" (Takes 2 & 3)
"Misery'n" (Take 4)
"Magic of Love" (Take 1) *
"Turtle Blues" (Take 9)
"Turtle Blues" (last verse Takes 1-3)
"Piece of My Heart" (Take 3)
"Farewell Song" (Take 5)
 
Sex, Dope & Cheap Thrills
2-LP Edition
LP 1
SIDE A
"Combination of the Two" (Demo)
"I Need a Man to Love" (Take 3)
"Summertime" (Take 2) *
"Piece of My Heart" (Take 6)
SIDE B
"Harry" (Take 10)
"Turtle Blues" (Take 4)
"Oh, Sweet Mary"
Ball and Chain (live at the Winterland Ballroom, April 12, 1968)
LP 2
SIDE C
"Roadblock" (Take 1) *
"Magic of Love" (Take 1) *
"Oh Sweet Mary"
"Flower in the Sun" (Take 3)
SIDE D
"Catch Me Daddy" (Take 1)
"Turtle Blues" (Take 9)
"How Many Times Blues Jam"
"Farewell Song" (Take 5)
*Previously released track