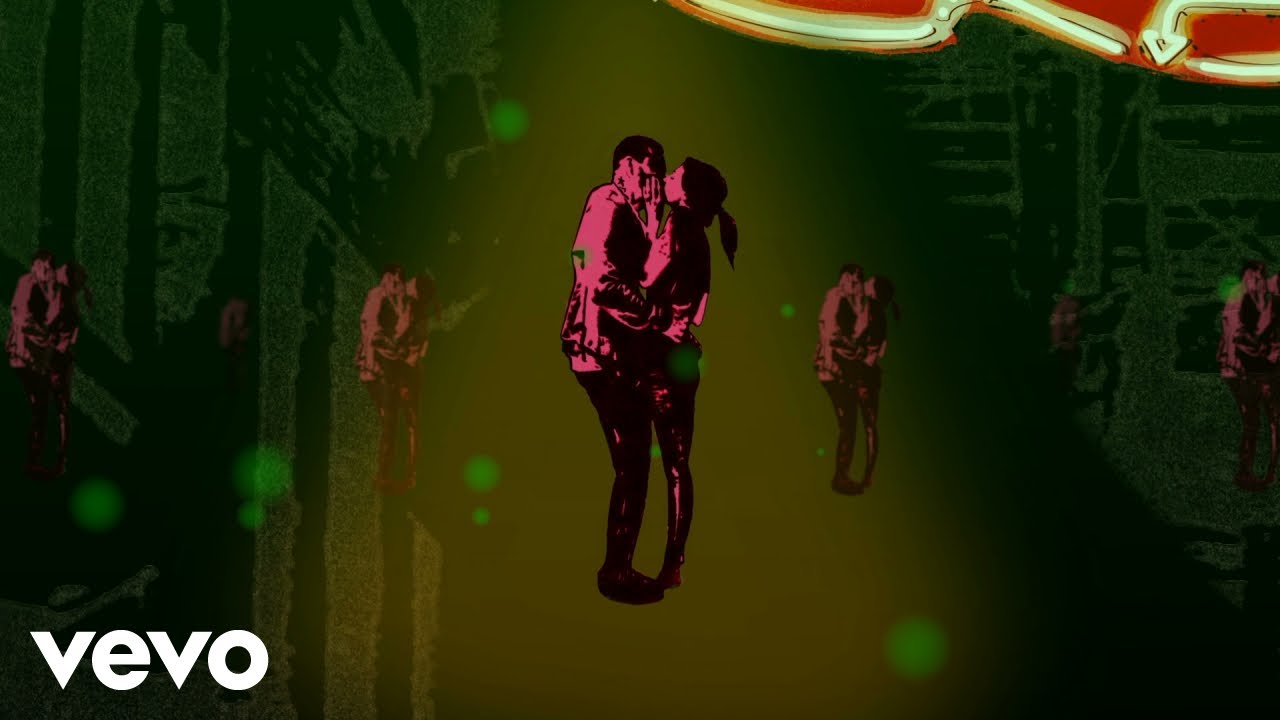 YouTube
Hailing from Houston, Texas, Blue October originally was formed in 1995 and discovered by Kid Rock's former manager while performing at a small venue in their hometown. The alternative rock band's debut album, The Answers (1998), was well-received locally as the group was able to tour and release an additional two full-length projects in Consent to Treatment (2000) and History for Sale (2003). 
It wasn't until the release of their fourth studio album, Foiled (2006), that Blue October became household names in the alt-rock scene with the release of their biggest single in "Hate Me." The track was able to peak at the number two slot on the Billboard Alternative Songs Chart and reach the 29 spot on the Billboard Hot 100 Chart. Since then, the "Dirt Room" performers have released an additional five studio albums including their latest musical offering in the critically-acclaimed LP, I Hope Your Happy. 
Now, as Blue October is currently wrapping up their King Tour (tickets available, here), the four-man collective will be embarking on a summer tour that will roll into the fall months of the year entitled the Open Book Tour. With that said, check out the tour dates, venue locations, and ticket information for Blue October's upcoming An Open Book Tour below:
July 11 – Los Angeles, CA – The Hotel Cafe 
July 18 – Los Angeles, CA – The Hotel Cafe 
July 27 – Houston, TX – White Oak Music Hall 
Aug. 1– Los Angeles, CA – The Hotel Cafe 
Aug. 29 – Ann Arbor, MI – The Ark 
Aug. 30 – Pittsburgh, PA – The Rex Theater
Aug. 31 – Columbus, OH – The Athenaeum Theatre
Sept. 1 – Bloomington, IN – Buskirk-Chumley Theater
Sept. 5 – Iowa City, IA – Englert Theatre
Sept. 6 – Wichita, KS – Wave 
Sept. 7 – Tulsa, OK – Cain's Ballroom 
Sept. 8 – Little Rock, AR – Revolution Music Room 
Sept. 11 – Waco, TX – Common Grounds 
Sept. 12 – Corpus Christi, TX – Brewster Street Ice House
Sept. 13 – Bryan, TX – Ice House on Main 
Sept. 14 – Austin, TX – Paramount Theater
Sept. 27 – Fort Lauderdale, FL – Revolution Live
Sept. 29 – Columbia, SC – The Senate (Tickets) 
Oct. 2 – Greenville, NC – State Theatre
Oct. 3 – Richmond, VA – The National (Tickets)
Oct. 4 – Atlanta, GA – The Masquerade
Oct. 5 – Pelham, TN – The Caverns 
Oct. 9 – Lexington, KY – Manchester Music Hall 
Oct. 10 – Grand Rapids, MI – The Intersection 
Oct. 11 – St. Louis, MO – The Pageant 
Oct. 18 – San Antonio, TX – The Aztec Theatre
Oct. 23 – Peoria, IL – Monarch Music Hall 
Oct. 24 – Minneapolis, MN – First Avenue 
Oct. 25 – Davenport, IA – Rhythm City Casino Resort
Oct. 26 – Royal Oak, MI – Royal Oak Music Theatre (Tickets) 
Oct. 27 – Syracuse, NY – SI Hall at New York State Fair Grounds
Nov. 2 – Milwaukee, WI – The Rave
Nov. 13 – Norfolk, VA – The NorVa (Tickets)
Nov. 14 – Baltimore, MD – Baltimore Soundstage  
Nov. 15 – New York, NY – Webster Hall (Tickets)
Nov. 17 – Knoxville, TN – The Mill & Mine 
Check out the lyric video for one of Blue October's newest singles in "How To Dance In Time" in the video provided above. Stick with AXS for tickets to the hottest entertainers in concert, live shows, sporting events, festivals and more.