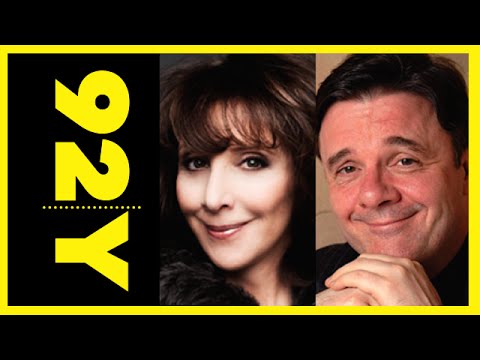 92Y Plus/YouTube
The 2018-2019 Broadway season is heating up with more castings of well-known performers. Here are some that have recently been announced:
"Gary: A Sequel to Titus Andronicus"
Nathan Lane follows up his Tony-winning featured role in the "Angels in America" revival with a leading role in this original comedic play written by Taylor Mac and directed by George C. Wolfe. Tony-winning actress Andrea Martin co-stars in the Scott Rudin-produced play, which will be at the Booth Theatre. Previews begin March 5, 2019, and the play opens on April 11, 2019. The play is set during the fall of the Roman Empire after the civil war has ended. Lane and Martin portray two servants whose job is to clean up corpses.
Related: Broadway's 2018-2019 Season Roundup: Original U.S. Plays
Emmy-winning actress Tatiana Maslany ("Orphan Black") makes her Broadway debut opposite Tony-and-Emmy-winning actor Bryan Cranston ("All the Way," "Breaking Bad") in the dramatic play "Network" at the Belasco Theatre. Previews begin Nov. 10. The opening date is Dec. 6. The play, which is based on the 1976 movie of the same name, heads to Broadway for a limited engagement, after a successful West End run that included Cranston winning an Olivier Award for his role as emotionally unstable news anchor Howard Beale. Peter Finch won an Oscar for playing the character in the movie. Maslany plays ruthless TV executive Diana Christensen, a role that Faye Dunaway won an Oscar for in the movie.
Ruth Wilson (formerly of the TV drama series "The Affair") and Pedro Pascal ("Narcos" star and "Game of Thrones" alum) have joined the cast that is headlined by Tony winner Glenda Jackson, who plays the title role in one of Shakespeare's best-known plays. "King Lear," which will have a limited run at the Golden Theatre, begins previews on Feb. 28, 2019, opens on April 4, 2019, and closes on July 7, 2019. Other recently announced cast members are Elizabeth Marvel, Tony winner Jayne Houdyshell, Aisling O'Sullivan and Tony nominee and John Douglas Thompson. Ubiquitous producer Scott Rudin is one of the producers of the play, which is directed by Sam Gold and features an original score by Philip Glass.