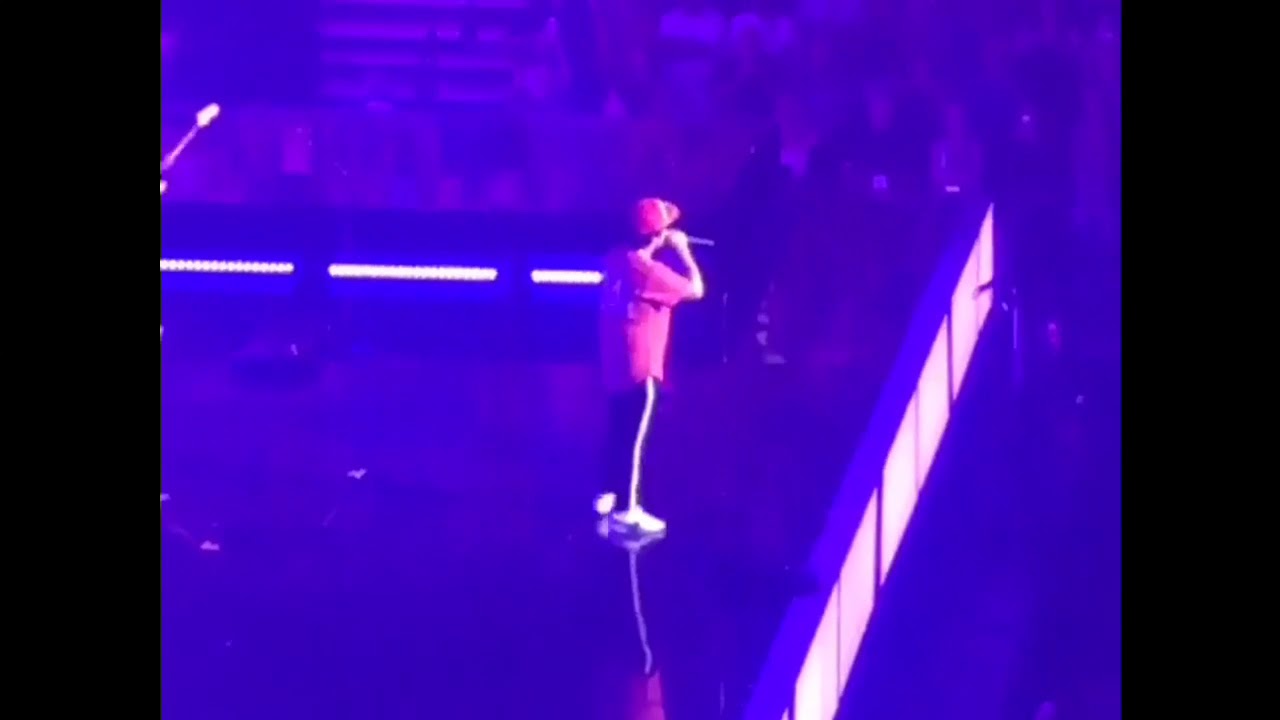 MLive/YouTube
On Aug. 12, superstar Bruno Mars performed at The Palace of Auburn Hills in Auburn Hills, Mich., a Detroit greater area. The singer-songwriter took the stage of the arena to perform songs largely from his latest album 24k Magic, his first album to qualify for the R&B charts. During the 17-song setlist, Mars announced that he was donating $1 million to the Flint water crisis that has been ongoing in the Michigan city.
During the 14th song, breakout single "Just the Way You Are," Mars announced that he would be making a contribution to the city's Community Foundation of Greater Flint to help with relief efforts, a move that brought fans to tears at the show roughly 30 minutes south of Flint. The funds are being donated from the Aug. 12 concert date.
"Tonight I want to do something special," he said. "Tonight I want to donate $1 million to our brothers and sisters in Flint, Michigan," he continued before a roaring sold-out crowd.
Mars is just one of several music stars to contribute to the lead crisis that began in 2014 following a switch from Detroit water to the local Flint River that was not properly treated. Among those celebrities include Eminem who donated 5,500 backpacks to Flint Community Schools and was part of an earlier initiative to help with water resources. Cher initiated relief by sending 180,000 water bottles to the Food Bank of Eastern Michigan and additional supplies as well as funding came from Eminem, Madonna, Pearl Jam and Diddy.
Flint is currently scaling back on open water sites where residents can pick up free filters and packages of water bottles as quality continues to improve. The city has a goal of replacing 18,000 water lines by the end of 2019 with over 2,500 already being replaced. It is the second sixth-month period that the water has been below the federal Lead and Copper Rule of 15 parts per billion. Residents are urged to continue using filters as replacing the pipes can shake loose lead particles in the process. Relief from the EPA was released earlier in 2017, an initiative signed by former President Barack Obama in December 2016 as part of a broader package for handling such disasters.