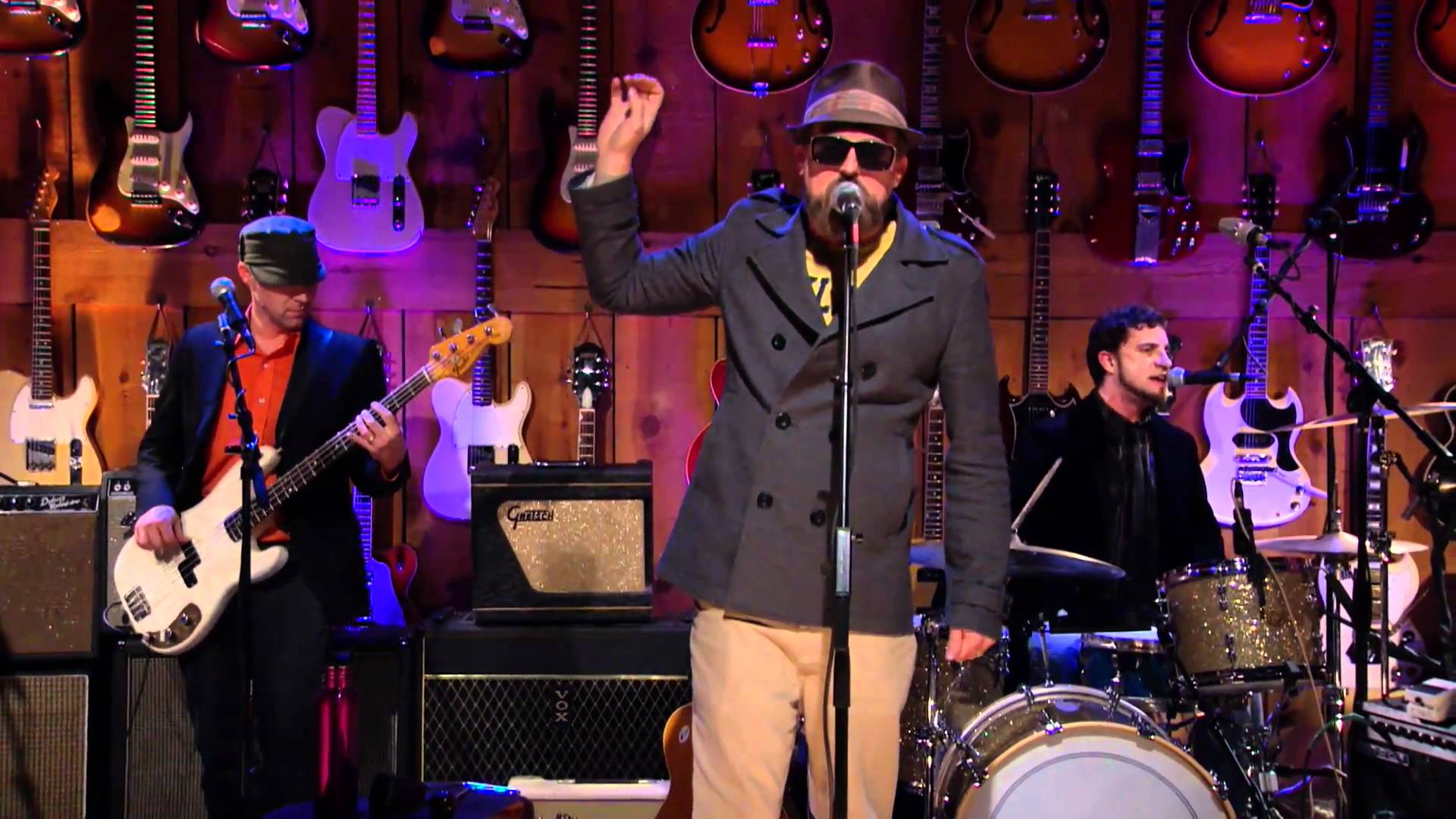 Guitar Center/YouTube
New York's Forest Hills Stadium continues to roll out their impressive summer schedule for 2018. Just two hours following the Monday morning announcement that Van Morrison and Willie Nelson would be co-headlining the famous outdoor tennis venue on Sept. 12, the venue also revealed that veteran alt-rockers Cake and Ben Folds will be taking the Stadium stage on Aug. 17.
The Forest Hills Stadium concert will be part of a larger run of North American shows between both Cake and Ben Folds throughout the month of August. The two are also scheduled to play at the Virginia Credit Union LIVE! at Richmond Raceway in the Virginia capital a few nights later on Aug. 19. The late summer concert will follow Cake's appearances at select festivals in May, as the band has stayed closer to their west coast headquarters since last fall.
Ben Folds has also kept himself busy over the last few years. In addition co-writing/producing the title track to Kesha's 2017 Rainbow album, the 51-year-old just wrapped up his lengthy 2017-2018 North American tour this past January. The run of shows titled "Paper Airplane Request Tour," made headlines thanks to Folds' unusually fun way of performing, as he and his band took song requests from the audience via the use of paper airplanes. He was also recently named the first-ever Artistic Advisor to the National Symphony Orchestra at the Kennedy Center in Washington, DC.
"CAKE -- my rough contemporaries, comrades and heroes -- to me, they make universal, poetic, identifiable music with a groove," Folds added about his tour mates in a statement shared with the announcement on Monday. "I've learned a lot from these guys and I'm proud as punch to be on tour with them this summer."
Cake's John McCrea also added in saying, "In a culture often conflicted about its relationship to melody, and songwriting generally, Ben continues unapologetically to provide melodic clarity and musicality."
General on sale for the Aug. 17 concert will be starting this Friday, April 7, at 10 a.m. EST. Fans can also click here to see the currently announced listing of shows scheduled to take place at Forest Hills Stadium this summer.