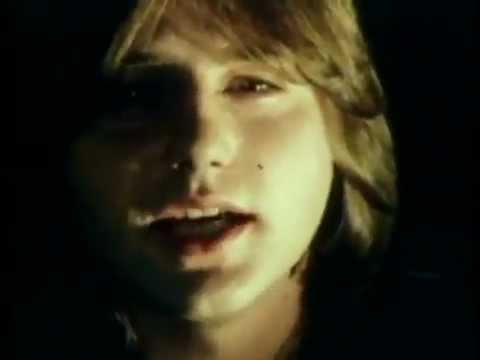 YouTube--eyesonthedemise2
Carl Palmer can be counted in the mass of millions mourning the loss of his band mate, Greg Lake, 69, whose passing was announced today, Dec. 8, after his Dec.7 death following his strident battle with cancer. The loss is all the more painful in reflection of the death earlier this year of Keith Emerson, and also with Greg Lake's 1975 everlasting Christmas classic "I Believe in Father Christmas," spinning in airplay rotations, and through the memories of so many who idolized the music of Emerson, Lake and Palmer.  Beyond being pioneers of progressive rock, there will never be Christmas without the powerful song, meaning, and voice of Greg Lake.
Carl Palmer paid moving tribute to Keith Emerson upon his loss in March, deeming the ever recognizable keyboardist as "a gentle soul" and "a musical genius" who touched "all of us in the worlds of rock, classical, and jazz." His pain at the loss of Greg Lake pierced even deeper, as Palmer echoed it as being "particularly hard on all of us," especially Palmer himself, being the last "living" member and name of the band that took synthesizers, echo technique, and over-dubbings the new sonic dimensions, all while keeping the intertwined beauty and clarity of organ, guitar, and vocals as pure as ever.   Carl Palmer asserted a genuine and heartfelt truth, assuring that "His music can now live forever in the hearts of all who loved him," and the haunting holiday anthem is testament to the talent and probing artistic gift of Greg Lake.
It is a Christmas song of imagery and accountability all at once.  Just after the delicate overlay of guitars, comes the indictment, "They said there'd be snow at Christmas/They said there'd be peace on earth," yet the truth that "it just kept on raining" leaving a "veil of tears for the Virgin birth." The beautiful verses weave childhood memories of "tinsel and light" against the realities of a very, hard, uncaring world.  It is impossible to hear the song in these times without the images of Aleppo seizing consciousness, and feeling a twinge of terror in this phase of national "transition." The core of the song comes with the close, after the soaring, synthesized flutes, that the meaning of Christmas lies not in the story, but in the heart, and leaving the final admonition, "the Christmas we get we deserve," such few words, showing powerful genius, and no one could have delivered its message more profoundly than Greg Lake. 
Greg Lake was also a producer for many of Emerson, Lake and Palmer's landmark albums, in total selling 48 million.  He was also member and founder for King Crimson, founded in 1967, and still lionized for its "in the Court of the Crimson King" album.
Genesis guitarist, Steve Hackett, noted that "music bows its head" to honor Greg Lake, and John Wetton of King Crimson dubbed Lake a "musical giant."  Meaningful as those tributes are, musicians who live out the journey of being a band together have a bond that is unspeakable, as Carl Palmer attested. The drummer extolled "the fond memories of the great years we had in the 70s and many memorable shows together." Lake's manager, Stewart Young, stressed that the family is "grateful for privacy" during their bereavement.
Lake reiterated that his Father Christmas ode was a call to "make some spiritual human contact, or visit someone lonely."  The master musician, songwriter, and producer can now rest after a "stubborn battle" in his last days, knowing that "I Believe in Father Christmas" is both comforting and confronting hearts for endless generations.