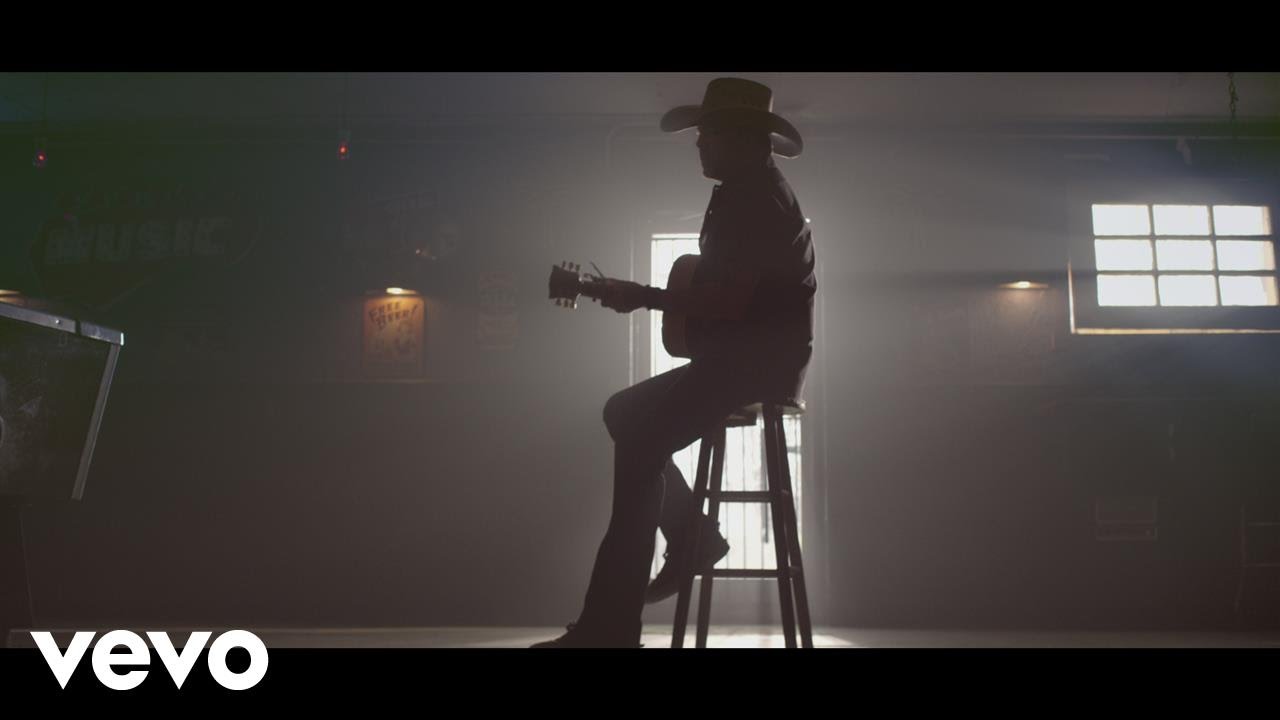 JasonAldeanVEVO/YouTube
The latest exhibit at the Country Music Hall of Fame is honoring Jason Aldean, and now the Nashville institution is revealing details about what will be in Aldean's exhibit and when country music fans can check it out.
Jason Aldean: Asphalt Cowboy will open on May 26, according to a press release by the Country Music Hall of Fame. Among the items that will be on display in the exhibit are Aldean's first guitar, his high school graduation photo, the biography and set list for his high school band, The Young Guns; the cover letter for the recording contract he signed with label Broken Bow Records in 2004 and the shirt Aldean wore in his "Johnny Cash" music video from his 2007 release Relentless. Jason Aldean: Asphalt Cowboy is also being sponsored by the retail brand Field & Stream for which Aldean currently serves as a celebrity spokesperson.
The timing of the Country Music Hall of Fame exhibit works well for Aldean as he announced in March that he is working on his eighth studio record and expects it to be released either in the fall of 2017 or the spring of 2018. If all goes well, in that respect, the exhibit would still be open as the album is being released, and that would enable some potential cross-promotion.
He certainly has a lot to talk about after a busy fall. Aldean's most recent record, They Don't Know, was released in November. It peaked at number one on the Billboard 200 and also topped the magazine's Independent Albums and Top Country Albums charts, staying on all three for the remainder of 2016. The album's first three singles—"Lights Come On," "A Little More Summertime" and "Any Ol' Barstool"—all reached No. 1 on the Country Airplay Chart. Aldean also earned Entertainer of the Year at the Academy of Country Music Awards, so this is a perfect time for him to be celebrated with a Hall of Fame installation.
The Jason Aldean exhibition opens on May 26 at the Country Music Hall of Fame and will stay open until November 5. Fans can purchase tickets to the museum and learn more by visiting the venue's website.
For more on Jason Aldean, visit his artist page at AXS.
WATCH MORE VIDEOS FROM AXS