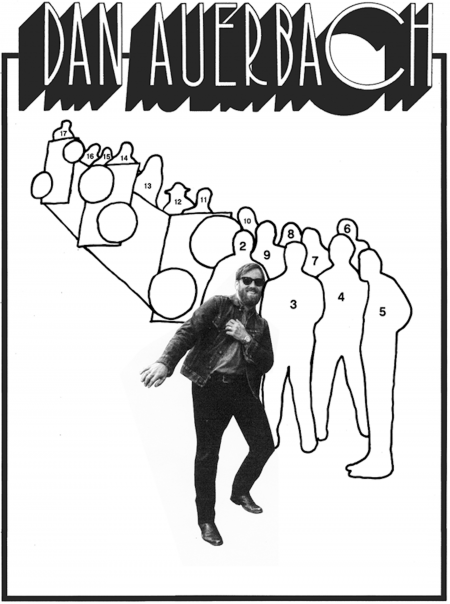 danauerbachmusic.com
From producing his own work for the Black Keys and the Arcs to putting his Midas Touch on recordings by the Pretenders and Ray LeMontagne, Dan Auerbach knows his way around a studio, specifically, his Easy Eye Studio in Nashville, Tennessee. His latest client? Himself. As the Black Keys remain on hiatus, the producer-cum-guitar whiz will soon release his second solo LP to follow up 2009's Keep It Hid.
Auerbach's current home city of Nashville has its fingerprints all over the project, which includes contributions from legendary Southern rock and country greats. Described as "a whole history of everything I love about music," Auerbach tapped artists including songwriting legend John Prine, retro twang rocker Duane Eddy and Johnny Cash personnel including David "Fergie" Ferguson, bassist Dave Roe, drummer Gene Chrisman and pianist Bobby Wood.
"These guys tell me they're genuinely thrilled to be here because we're making records like they used to," Auerbach told Rolling Stone. Out of 60 composed songs, the album's final cuts include the retro whistler "Waiting on a Song", Rick Rubin tribute "Malibu Man" and the Mark Knopfler-guided "Shine on Me." Auerbach will release and tour in support of his as-yet untitled sophomore solo effort this Spring.