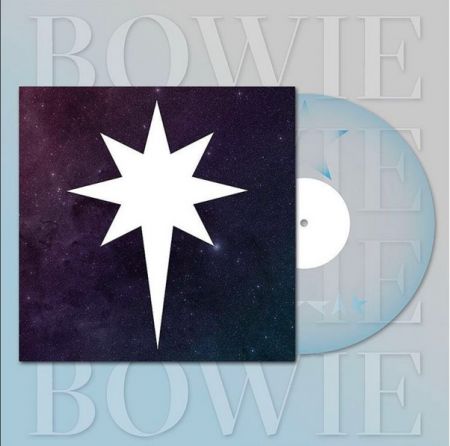 David Bowie/Instagram
A video for the posthumous David Bowie single "No Plan" was released this year on what would have been his 70th birthday. With the video, came news of a No Plan EP, which featured three unreleased tracks from the Blackstar sessions—"No Plan," Killing a Little Time," and "When I Met You"—as well as the single "Lazarus." While the EP was available to stream on Spotify, it now has a physical release. And as you can imagine, it's pretty cool.
Besides being available in CD format and black vinyl, the No Plan EP will see a limited edition release in white and clear blue 12'' vinyl to be sold exclusively in independent record stores. The limited edition (one run only) vinyl will be numbered and will also feature laser etching on the B-Side. Follow this link for purchase information. Also, check out details on the various physical releases below.
Rolling Stone ranked the title track of the No Plan EP #4 on their "50 Best Songs of 2016" list. RS hailed it as "a magnificent coda… one last transmission from the Bowie universe." You can watch the "No Plan" video below.
CD – Feb. 24 (available via all usual outlets)
Black Vinyl 12" - April 21 (available via all usual outlets)
Limited Edition Numbered Clear Blue Vinyl 12" - April 21 (available exclusively from independent stores)
Limited Edition Numbered Made-To-Order Die-Cut White Vinyl 12" with Exclusive Artwork Lithograph - May 26