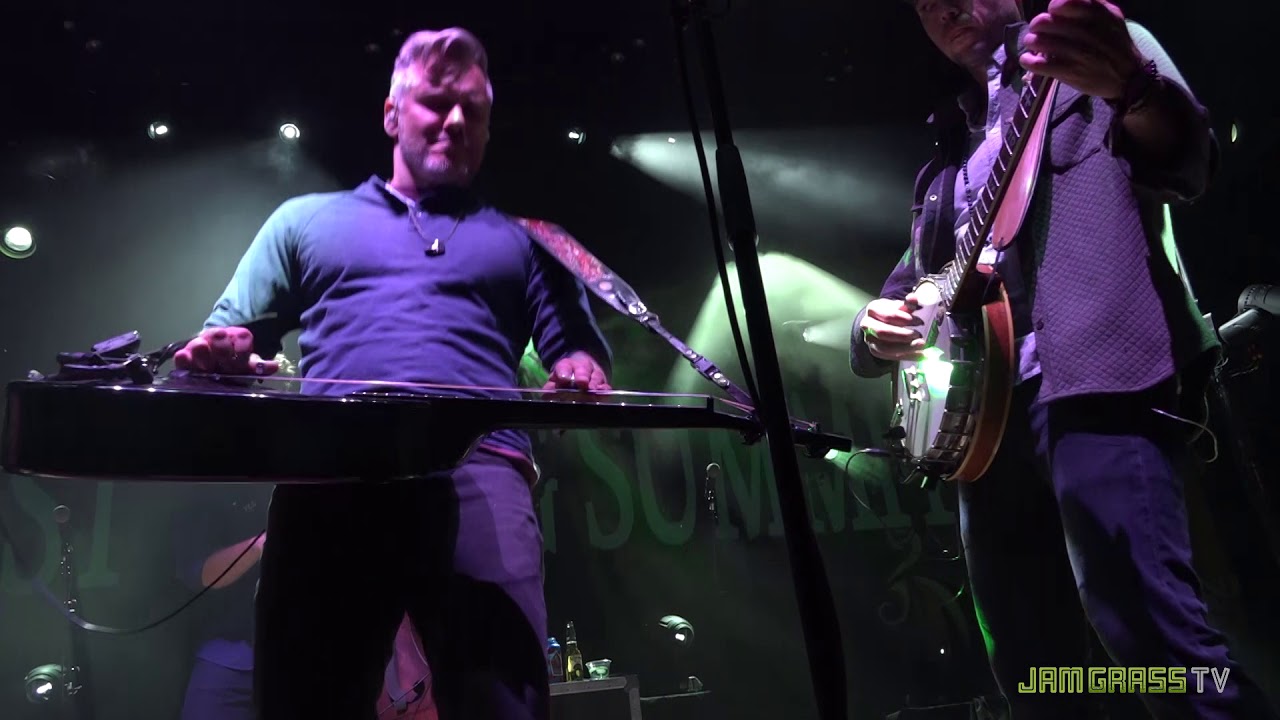 JamGrassTV/YouTube
December means that the holiday season is in full swing and nothing goes better with the holidays than music. Denver's Ogden Theatre has some amazing bands and artists on the books for December to help you celebrate. It is also the season of giving and the Ogden offers up some great benefit shows to help you give back this holiday season.
The Ogden's December lineup kicks off with just such a benefit show. Denver's own The Fray and Tracksuit Wedding are set to perform for the annual Sing It To Me Santa benefit show--founded by Tracksuit Wedding's Libby Anschutz--on Dec. 1, with proceeds going to Gov. Hickenlooper's Take Note Colorado initiative benefitting Colorado music education.
December continues with more great shows including the indie rock of Minus The Bear--who are currently on their farewell tour--and the roots rock of The Wood Brothers. Hip-hop, electronic and R&B are also well represented in December with Snow Tha Product, Denver DJ Said The Sky, and R&B singer H.E.R.
Another benefit show graces the Ogden stage on Dec. 14 with funk and soul outfit The New Mastersounds and DJ Williams Shots Fired. The show will benefit New Mastersounds' Eddie Roberts' cause The Payback--which helps homeless youth--as well as the Denver homeless youth shelter Urban Peak.
After what is sure to be a stellar show from Texas psychedelic trio Khruangbin, Colorado favorites Nathaniel Rateliff & The Night Sweats return to the Ogden for their highly anticipated annual holiday shows on Dec. 19 & 20. While standard tickets are sold out, VIP packages benefiting Rateliff's Marigold Project--a nonprofit fighting for socio-economic justice--are still available. See below for more information.
The New Year's Eve party at the Ogden features a pair of two-night stands from two great bands. Dec. 28 & 29 will see performances by Lower East Side punk rockers Gogol Bordello while Dec. 30 & 31 will ring in the New Year with stellar string band The Infamous Stringdusters to close out December and 2018 at the Ogden. See below for a complete list of December Ogden shows and ticket info.
December Ogden Theatre 2018:
Dec. 1 — Sing It To Me Santa ft. The Fray and Tracksuit Wedding (Tickets) 
Dec. 4 — Minus The Bear: The Farewell Tour (Tickets) 
Dec. 6 — The Wood Brothers (Tickets) 
Dec. 7 — Snow Tha Product (Tickets) 
Dec. 8 — Said the Sky (Tickets) 
Dec. 11 — H.E.R. (Tickets) 
Dec. 14 — The New Mastersounds & DJ Williams Shots Fired (Tickets) 
Dec. 15 — Khruangbin (Tickets) 
Dec. 19 — Nathaniel Rateliff & The Night Sweats - VIP Packages (Tickets) 
Dec. 20 — Nathaniel Rateliff & The Night Sweats - VIP Packages (Tickets) 
Dec. 28 — Gogol Bordello (Tickets) 
Dec. 29 — Gogol Bordello (Tickets) 
Dec. 30 — The Infamous Stringdusters (Tickets) 
Dec. 31 — The Infamous Stringdusters (Tickets)