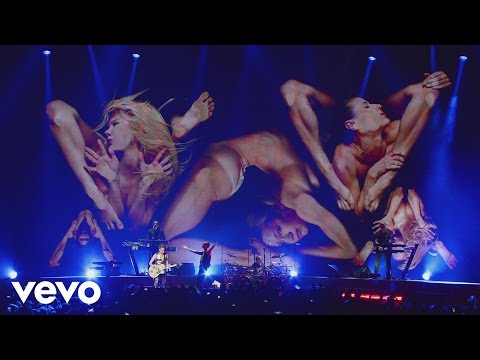 Depeche Mode via Youtube
Last year, Depeche Mode revealed plans for their new album, Spirit, and a massive world tour. Now, they have confirmed the release date for the upcoming LP. Spirit, which was produced by Mobile Disco's James Ford, comes out March 17. Fans can hear some a new material on Friday (Feb. 3) when the band drops "Where's the Revolution," their first new song in four years.
"We're exceptionally proud of 'Spirit''s sound and energy, and we're excited to get back on tour to share it with our fans around the world," Dave Gahan said in a statement last year.
In support of the new album, Depeche Mode is planning a world tour. So far only European dates have been announced. Shows kick off May 5 in Stockholm, Sweden and wrap up July 23 in Cluj-Napoca, Romania. Tickets are on sale now. Depeche Mode previously stated they plan to tour 21 countries throughout the year. So far, North American tour dates have not been announced. All proceeds from the tour will support the Charity Charity:Water, a non-profit organization that provides clean water to people in developing countries.
Depeche Mode's last studio album was 2013's Delta Machine. Last year, they released the video anthology Video Singles Collection, which features their music videos from 1981 to 2013. The band were nominated to be inducted into the Rock N Roll Hall of Fame in 2017 but lost out to Tupac, Journey, Yes, and Pearl Jam.