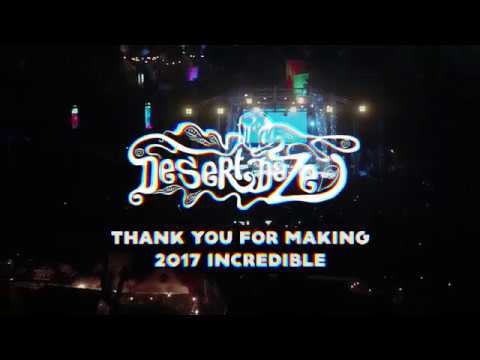 Moon Block Party/YouTube
Music fans will be headed back out to the Moreno Valley area of southern California this fall for the 2018 installment of Desert Daze. The three-day music festival shared "Phase One" of this year's lineup on Wednesday afternoon, with Australia's Tame Impala leading the way as one of the event's big headliners scheduled to perform. Wednesday's announcement is just the latest in a string of international festival appearances which Tame Impala is set for this summer, starting with Spain's Mad Cool Festival in July. The band last played on U.S. soil back in July of 2017 as one of the headlining acts for New York's Panorama Festival.
Other names revealed as part of Desert Daze's 2018 lineup include Mercury Rev who'll be playing their 1998 Deserter's Songs LP, Warpaint, Ty Segall and White Fence, Chelsea Wolfe, A Place to Bury Strangers, Shannon & the Clams who are currently on the road with Dan Auerbach with his solo North American tour, Aussie rockers Pond, Kevin Morby and Earthless. Some indie rock fans will remember that Ty Segall and White Fence aka Tim Presley released their collaborative Hair album back in 2012. Segall, who also played at the event in 2017, is also currently touring around North America throughout the spring in support of his new double-album, Freedom's Goblin.
This year's Desert Daze will take place at Lake Parris, Calif. on Oct. 12-14. The event organizers didn't mention when the second phase of artists will arrive, but inquiring attendees should stay tuned for the next group of names to drop as we inch closer to summer and the heart of festival season. Last year's Desert Daze featured headlining sets from Courtney Barnett, Kurt Vile, Iggy Pop and Spiritualized.
Fans can click here to learn more about this year's event and general ticketing information.