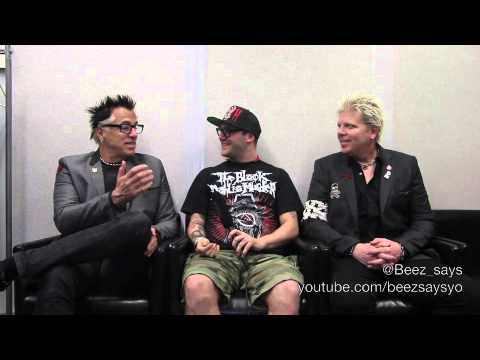 That's Not Metal/YouTube
A number of musicians and artists leave colleges and universities to pursue their dream. But we're willing to wager that not many of them drop out of Ph.D. programs. Then again, The Offspring singer and guitarist Dexter Holland never really dropped out. As Rolling Stone reported, even as The Offspring was taking off in the mid-90s, Holland was steadily working toward his Ph.D. He did, however, reveal to Rolling Stone that he took some time off.
"I was pursuing a Ph.D. in molecular biology [at the University of Southern California]. And then I put it on hold. My mom wasn't too happy about that! My professor thought I was making a terrible mistake. But it wasn't just like I was saying, 'F*ck it.' We could tell this was going to be something. And we had to see it through."
Not only did Holland see The Offspring through—their 1994 album Smash became the best selling indie record ever—he also saw his Ph.D. through. After completing his dissertation on "molecular dynamics of HIV and general virus/host interactions," Holland recently graduated with a Ph.D. in molecular biology from USC. Congratulations, Dr. Holland!
While Holland said that he planned to do more research and continue to publish papers, he was also was excited about The Offspring's upcoming tour with Sublime with Rome. You can read more about the tour here.
WATCH MORE VIDEOS FROM AXS