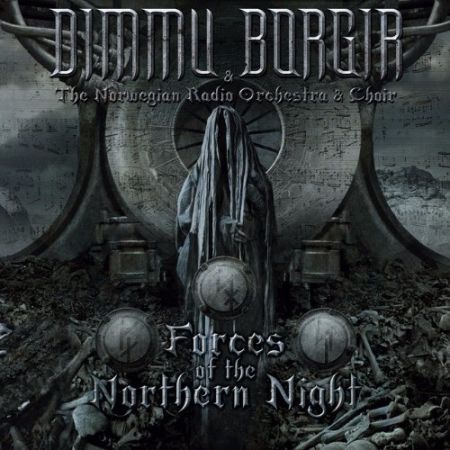 Nuclear Blast Records
Things have been far too quiet in the Dimmu Borgir camp for too long now, but 2017 is about to change all that, and change it in a big way. 
Norway's own symphonic black metal masters, Dimmu Borgir, will be making a triumphant return this year - first with the release of their highly anticipated DVD named Forces Of The Northern Night, containing stunning footage every Dimmu Borgir fanatic is going to cherish having in their own home. The DVD will include the band's legendary show in Oslo performing with the Norwegian Radio Orchestra and a choir, something most rock bands can't pull off well let alone black metal, but Dimmu Borgir makes it seem like that's how it was meant to be done. The second highlight of the release is the band's entire 2012 performance from Wacken Open Air 2012 with close to a whopping 100 musicians on stage.
Scheduled for release on April 14, Forces Of The Northern Night is a must-own piece of Dimmu Borgir history. "For us, this is the pinnacle of our career so far," explained front-man Shagrath in a press release, "As a band, we've always used a lot of symphonic elements in our music. But we haven't been able to use a real orchestra live. We've had to use samples, synthesizers and so on, so this was a huge, awesome experience for us!"
 Stay tuned to AXS for more information about the DVD release becomes available.