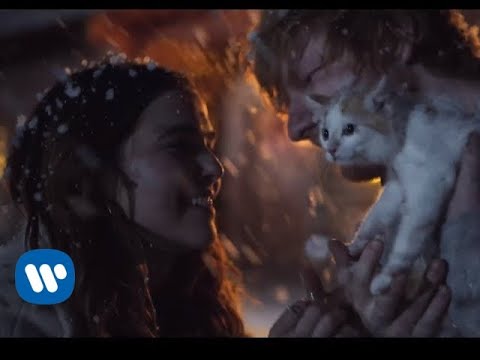 Ed Sheeran YouTube
Ed Sheeran has set a new tour record as 2018 closes out. The "Shape of You" singer drew the highest-ever tour gross in a single year by pulling in over $432 million, Pollstar reports. Seven definitely looks like a lucky number for the Grammy-winning British pop star and his friend Taylor Swift, when adding up their touring tallies.
Swift fell in second place under Sheeran in the Year-End Top 100 Worldwide Tours list, grossing over $345 million. Combined, the pals raked in a staggering $777 million, which reportedly represents 14 percent of the overall gross of Top 100 2018 tours.
Furthermore, each of the Top 10 touring acts amassed over $100 million, causing the overall Top 10 Worldwide Tour tally to surpass $2 billion for the first time in history. JAY-Z/Beyoncé claim third place with $254 million. P!NK follows at No. 4 with $169.2 million and Bruno Mars rounds out the Top 5 by snagging over $167 million. Check out the full ranking here.
Sheeran and Swift have both earned multiple accolades for their respective Divide and Reputation tours. As previously reported, Swift broke the U.S. tour record previously held by The Rolling Stones by grossing over $266 million for just her domestic Reputation Stadium tour dates. Sheeran notably dominated the European live tour market for 2018, earning over $229 million.
Beyond touring, Swift was recently named the Most Influential Woman on Twitter for 2018 and her "Everything Has Changed" collaborator came in at No. 2 on Forbes Highest-Paid Celebrities Under 30 list and No. 9 on the Celebrity 100 ranking for 2018. Swifties far and wide love the full-scale, theatrical entertainment experience the "Gorgeous" singer delivers at her live shows. By contrast, Sheeran also holds his audience in the palm of his UK-native hand by serenading them, sans-band, with just a mic, his guitar, and a loop pedal.
Ed Sheeran's tour will carry into 2019, including a two-night stop at Roundhay Park in Leeds, the United Kingdom on Aug. 16 (Tickets) and Aug. 17, which is sold-out.