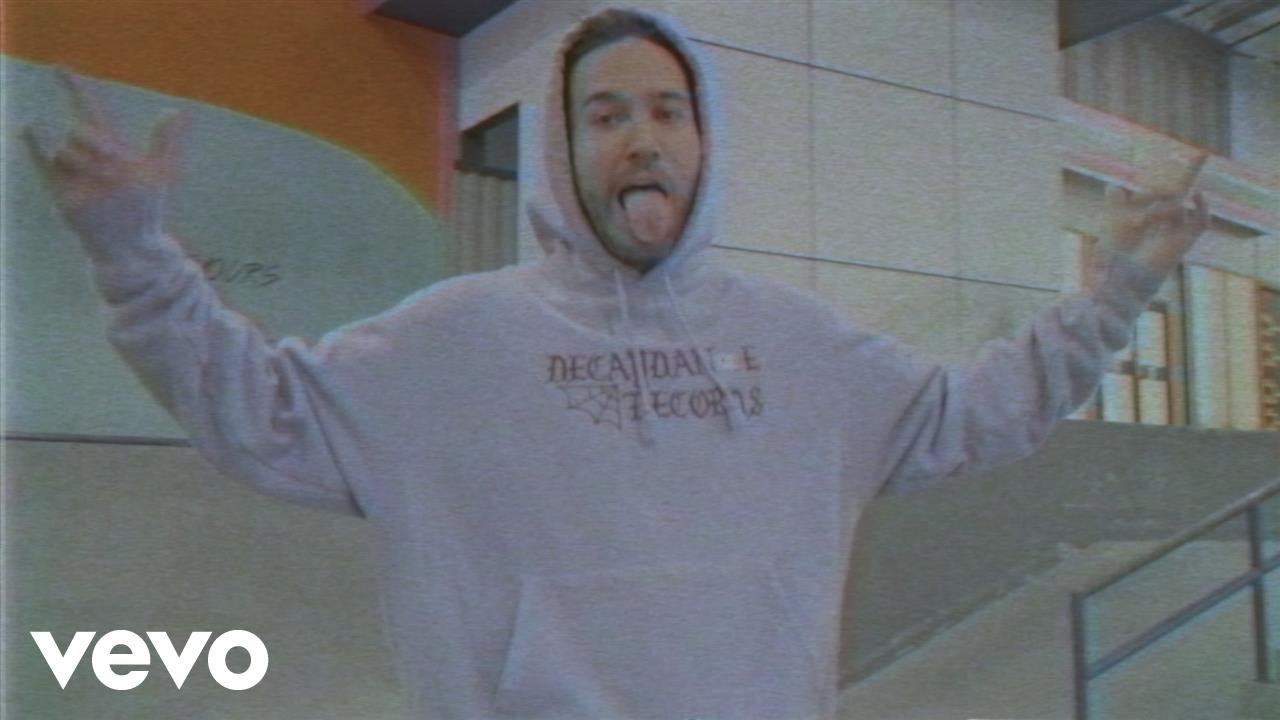 Fall Out Boy / YouTube
After promising fans another taste of their upcoming LP, Fall Out Boy has unveiled a new album cut. On Thursday (June 22), the Chicago-founded band released "Champion," the second single off their seventh studio album M A N I A. Earlier this month, bassist Pete Wentz took to Instagram not only to confirm the new track, but also to give fans a bit of background. As it turns out, the song was inspired by the 1984 fantasy-drama "The Neverending Story."
"I really started to think that this one really reminds me of this moment in 'The Never-Ending Story.' It always stuck out to me as a kid- first they're like 'wait you're just a kid lol we need a warrior. Then they're like 'ok you'll do I guess you'll do' and then 'no one can help you and if you don't do this our entire world dies, so no pressure,'" the musician wrote on his social media page. 
"Champion" joins lead single "Young and Menace" on the tracklist of M A N I A, which is set for a Sept. 15 release with pre-orders currently available on the band's website.
In support of the new album, Fall Out Boy will hit the road for a massive tour later this year. The M A N I A tour will kick off on Oct. 20 at the Quicken Loans Arena in Cleveland and wrap up almost a month later on Nov. 18 at the Talking Stick Resort Arena in Phoenix. A complete list of tour dates can be found here.
When the tour was announced back in late April, fans were a little confused as to why the four-piece's native Chicago was left off the routing. As it turns out, the group was planning a special intimate record release show for their hometown, which will be held at the House of Blues on Sept. 16.
Due to the small size of the venue, the band has launched a Verified Fan registration to ensure that fans will gain first access to tickets for that gig. In addition to the special Verified Fan registration, Fall Out Boy has also revealed that $1 from every ticket sold will go towards the Fall Out Boy Fund, a fund created by the band as a way to give back to the city of Chicago.