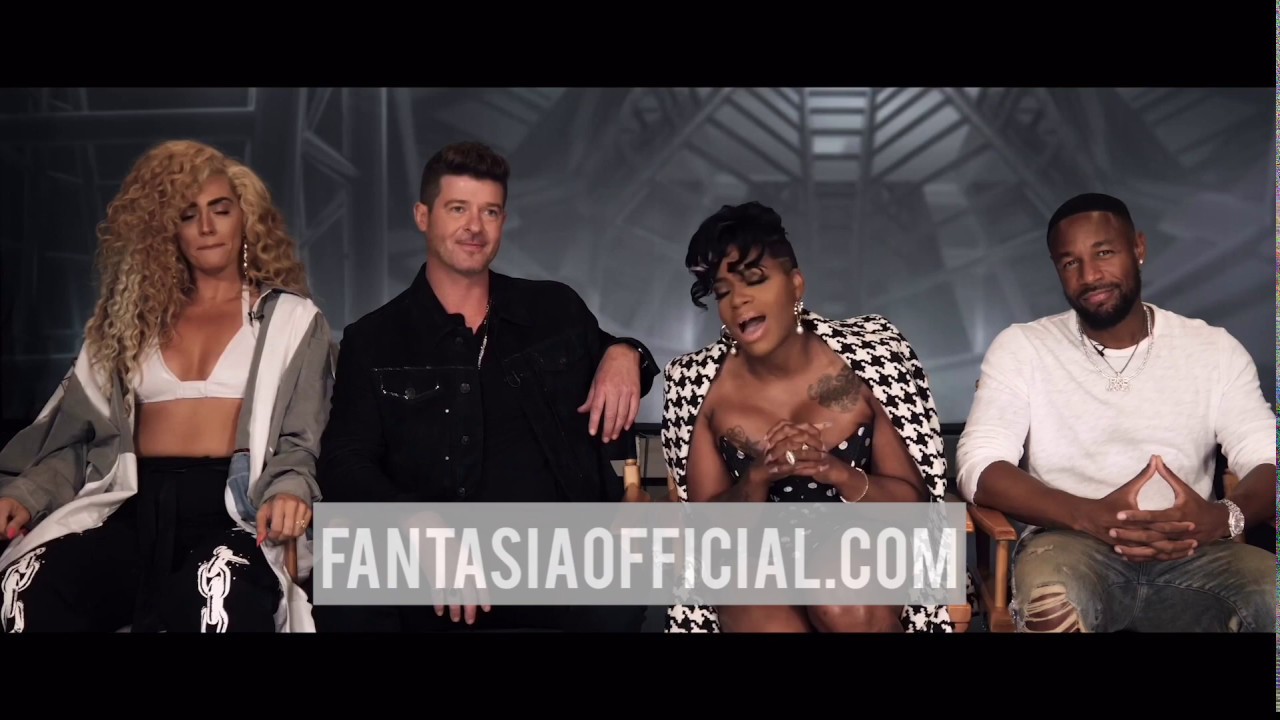 YouTube
American Idol winner turned R&B superstar, Fantasia, will be hitting the road this fall alongside a star-studded ensemble for The Sketchbook Tour. Fantasia will be accompanied by the likes of singer/songwriter Tank, Grammy Award-nominated singer Robin Thicke, and upcoming songstress The Bonfyre.
The Sketchbook Tour will kick off on Oct. 17 and hit major metropolitan cities like Philadelphia (Tickets), Grand Prairie (Tickets), Oakland (Tickets), and Los Angeles (Tickets). Select tickets will be available for purchase on Friday, Sept. 13.
Now on her sixth studio album release, Fantasia will be releasing her first-ever independent LP, Sketchbook, this fall. The "When I See You" singer claims to have reinvented her sound by experimenting with different musical genres but will continue to deliver powerful vocal performances many of her fans have come to know and love.
Fantasia's upcoming Sketchbook Tour will allow the songstress to perform her latest musical offering while also providing concert-goers with a multifaceted experience bringing along the likes of highly-popularized acts like Robin Thicke, Tank, and Bonfyre, all of which have extensive musical catalogs of their own.
The Sketchbook Tour Dates & Tickets
Oct. 17 – Columbia, SC – Township Auditorium
Oct. 18 – Atlanta, GA – Fox Theatre
Oct. 19 – South Haven, MI – Landers Center
Oct. 20 – St Louis, MO – Chaifetz Arena
Oct. 24 – Buffalo, NY – Shea's PAC
Oct. 25 – New York – Hulu Theatre
Oct. 26 – Philadelphia, PA – The Liacouras Center (Tickets) 
Oct. 27 – Fairfax, VA – Eagle Bank Arena
Nov. 1 – Baltimore, MD – UMBC Center
Nov. 2 – Norfolk, VA – Constant Center
Nov. 3 – Richmond, VA – Altria Theatre
Nov. 7 – Columbus, OH – Palace Theatre
Nov. 8 – Cleveland, OH – State Theatre
Nov. 9 – Chicago, IL – Wintrust Arena
Nov. 10 – Detroit, MI – Fox Theatre
Nov. 14 – Grand Prairie, TX – The Theatre at Grand Prairie (Tickets) 
Nov. 15 – Jackson, MS – Mississippi Coliseum
Nov. 16 – New Orleans, LA – Lakefront Arena
Nov. 17 – Shreveport, LA – Municipal Auditorium
Nov. 21 – Augusta, GA – James Brown Arena
Nov. 22 – Hollywood, FL – Seminole Hard Rock Casino
Nov. 23 – Tampa, FL – Juengling Center
Nov. 24 – Columbus, GA – Civic Center
Nov. 27 – Houston, TX – Smart Financial Center
Nov. 29 – Charlotte, NC – Bojangles Coliseum
Nov. 30 – Savannah, GA – Civic Center
Dec. 1 – Raleigh, NC – PNC
Dec. 5 – Oakland, CA – Paramount Theatre of the Arts (Tickets)
Dec. 6 – Los Angeles, CA – Microsoft Theater (Tickets)