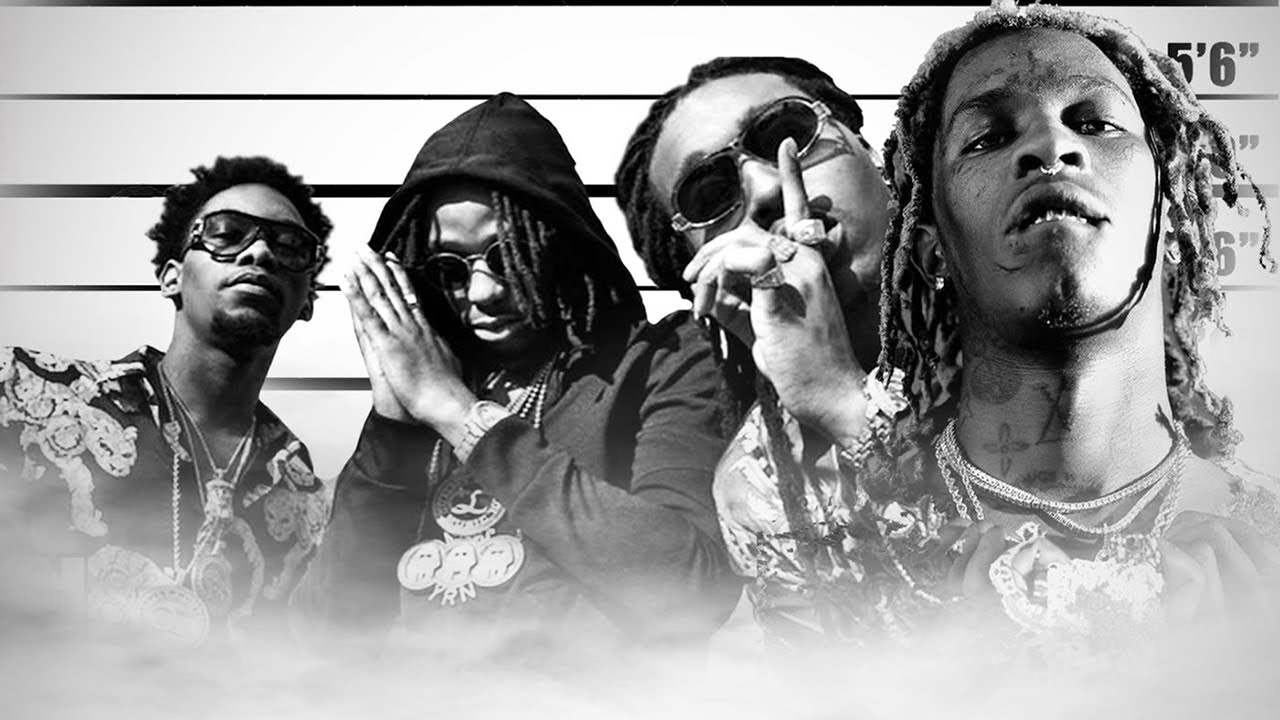 Update: This concert was originally set to take place at Red Rocks on New Year's Eve. As of Dec. 26, it has been moved to the Magness Arena in Denver. You can still get tickets right here.
The impact that Migos, Post Malone, Lil Yachty and Young Thug have made on hip-hop is undeniable. Some of that can be chalked up to huge No. 1 singles, like Migos' "Bad and Boujee" or Post Malone's "Rockstar," which is currently the No. 1 song in America. But in the case of Yachty and Thugger, their influence is also due to their fashion sense, their social media presence and colorful personalities, all of which now factor into the star power of the modern music icon. 
All four artists have collaborated with each other over time and they enhanced each other's songs by doing so. Hopefully, they'll perform some of those cuts at the New Year's Eve On The Rocks at Red Rocks Amphitheatre, the first-ever New Year's concert at the legendary Colorado venue. The show is so stacked we didn't even mention the other artists on the bill: Las Vegas rapper Dizzy Wright, "American Idol" alum Jairon Jackson and  RDGLDGRN's King Green. Check out some of the collabs that we hope the artists perform at the December 31 show below and click here to get tickets to this can't-miss event.
Post Malone - "Congratulations," featuring Quavo
Released as a single on Malone's debut Stoney album, "Congratulations" starts with a muted, rolling base sound that instantly sucks you in. The song is produced by Atlanta beatmaker Metro Boomin, who creates a track that has a fullness while still leaving enough space for Malone's words to come through crystal clear. Migos' Quavo raises the song's intensity level as well. He also uses the same singing cadence as Malone but combines it with the staccato flow that Migos has made so popular.
Lil Yachty and Young Thug - "On Me"
Put together two of hip-hop's most interesting characters and you're bound to get a solid song. "On Me" is the latest single from Control the Streets, Vol. 1, a compilation album due this November from Quality Control, Yachty and Migos' record label. As with many of Yachty's songs, this particular track has a playful carnival feel to it, which is fun to listen to. Thug's sing-songy delivery also adds a nice element and the cut seems perfect for a concert crowd to sing along to.
Migos - "1017," featuring Young Thug
Migos and Thugger made this gem in 2014 before their styles were fully developed, but that doesn't mean the song isn't a perfect banger to rock on stage. That's mostly because of the track's driving piano sound, which gives it a real energetic feel. Each rapper also spits passionately and keeps the intensity level high throughout.
Lil Yachty - "Peek a Boo," featuring Migos
This Ricky Rack-produced track combines the best of the current Atlanta hip-hop sound: Heavy bass, rapid fire flows and big drums, bound to fill up any concert space. The song also shows that Yachty is capable of using strong wordplay and penning no-nonsense verses. It should be cool to watch him deliver the Migos styled-flow on stage too.
Post Malone "Monte," featuring Lil Yachty
On this one, Malone and Yachty kick braggadocious lyrics over a slow tempo track produced by Cashio. Malone's eight bar hook is certainly catchy and super easy for the crowd to recite. Yachty also delivers a fine verse and uses a lot of clever NBA metaphors in his lines. Hopefully the pair will perform this tune on stage in Colorado this winter, just as the basketball season is heating up. You can get your tickets to the New Year's Eve On The Rocks show on Dec. 31 by clicking here.