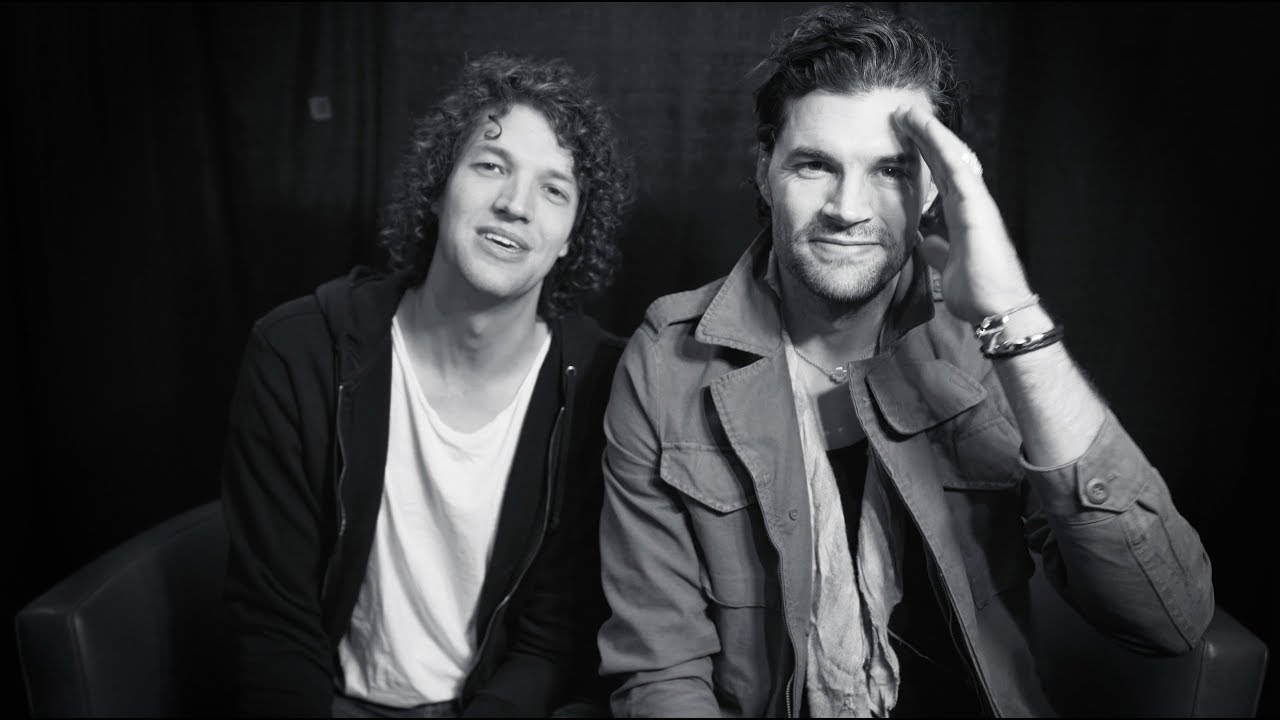 ForKingAndCountry/YouTube
With their third album out, Burn The Ships, Christian pop artists for KING & COUNTRY have lined up a fall 2019 tour in support of the new record. Tickets are on sale now. 
The duo dropped their latest record in October 2018, and are now planning more than two dozen concerts to bring their latest music to audiences around the country. In March, they earned a Billboard Music Awards nomination for Top Christian Album after shooting to number one on the magazine's Top Christian Albums Chart. Burn The Ships also peaked at number seven on the overall Billboard 200, proving that for KING & COUNTRY are appealing to mainstream audiences, not just within the Christian genre.
It's not hard to see why: they've got the perfect combination of spirituality and universal themes that everyone can relate to. While their faith is an important part of their music, it's accessible to everyone regardless of your beliefs, and it also happens to be incredibly catchy pop as well. They are always singing from the heart, and the warmth in their songs is even more apparent when fans see them live.
Related: for KING & COUNTRY's 10 best songs
Luckily, everyone will have that opportunity starting in September, as for KING & COUNTRY are traveling to many major cities including Nashville, Atlanta, San Diego, and Minneapolis. Their 2019 tour is one of their largest tours, and bringing out their freshest music, so there's no reason not to attend. Going to one of these shows isn't just an entertaining concert; it's an event that will lift any music fan's spirits.
for KING & COUNTRY 2019 fall tour dates
Sept. 26 - Trenton, NJ - CURE Insurance Arena
Sept. 27 - Ypsilanti, MI - EMU Convocation Center
Sept. 28 - Hoffman Estates, IL - Sears Centre Arena (Tickets)
Sept. 29 - Nashville, TN - Ascend Amphitheater
Oct. 3 - Muskegon, MI - LC Walker Arena
Oct. 4 - Indianapolis, IN - Bankers Life Fieldhouse
Oct. 5 - St. Charles, MO - Family Arena
Oct. 6 - North Little Rock, AR - Verizon Arena
Oct. 10 - Atlanta, GA - Fox Theatre (Tickets)
Oct. 11 - Pensacola, FL - Pensacola Bay Center
Oct. 12 - Orlando, FL - Addition Financial Arena
Oct. 13 - Tampa, FL - Amalie Arena
Oct. 17 - Broomfield, CO - 1stBANK Center (Tickets)
Oct. 18 - West Valley City, UT - Maverik Center
Oct. 19 - Albuquerque, NM - Tingley Coliseum
Oct. 20 - Tucson, AZ - Tucson Arena
Oct. 22 - Reno, NV - Reno Events Center
Oct. 24 - San Diego, CA - Viejas Arena
Oct. 25 - Irvine, CA - Bren Events Center
Oct. 26 - Sacramento, CA - Sacramento Memorial Auditorium
Oct. 27 - Salem, OR - Oregon State Fairgrounds
Nov. 1 - Boise, ID - Taco Bell Arena
Nov. 2 - Abbotsford, Canada - Abbotsford Centre
Nov. 3 - Everett, WA - Angel of the Winds Arena
Nov. 5 - Casper, WY - Casper Events Center
Nov. 6 - Minneapolis, MN - Target Center (Tickets)
Nov. 14 - Hidalgo, TX - State Farm Hidalgo Arena
Nov. 15 - Arlington, TX - College Park Center
Nov. 16 - Cypress, TX - Berry Center
Nov. 17 - New Orleans, LA - UNO Lakefront Arena
Nov. 22 - Baltimore, MD - UMBC Event Center
Nov. 24 - Greenville, SC - Bon Secours Wellness Arena