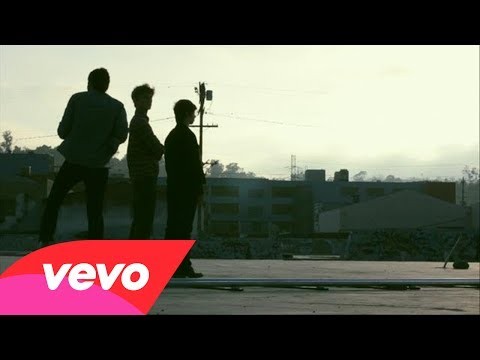 YouTube.com
Los Angeles-based indie/pop/alternative trio Foster the People are planning a massive 2014, and part of their plan includes a set at Jazz Fest on Saturday, May 3.
Related: Read more on the all-AXS Jazz Fest Guide
A few years back, you couldn't go five feet without hearing their breakout single, "Pumped Up Kicks." The song was everywhere - the radio, the gas station, the coffee shop - and even just in your head, on loop. The band's style of electronic-infused indie/pop is the sort that manifests itself in some truly sublimely melodies, a characteristic that directly led to their status as a big 'breakout' band.
The infectiousness of "Pumped Up Kicks" was a trademark of their 2011 debut, "Torches," which also included another FM radio smash, "Helena Beat." The album's popularity led to the band being nominated for two 2012 Grammy Awards - Best Alternative Music Album and Best Pop Duo/Group Performance (for "Pumped Up Kicks").
Three years later, the band is preparing to release a sophomore record, "Supermodel," led by another irresistible lead single, "Coming of Age." Front man Mark Foster has gone on record to say that he wanted the second album to have more 'grit' than its predecessor, citing the Clash and the Kinks as inspiration, as well as David Bowie. Given the monumental success of "Torches," their new record comes with heightened anticipation, the kind that could very well end up establishing Foster the People as a major player for years to come.
Throwing those names together in the same sentence implies that Jazz Fest concertgoers can expect a dance party of epic proportions during the band's set. Obviously, Foster the People will inevitably roll through their "Torches" hits "Pumped Up Kicks," "Helena Beat," "Houdini," "Call It What You Want" and others, while also treating fans to new songs such as "Coming of Age" and other choice cuts from the new record.
If you have yet to experience their live show, you're encouraged to take in their Jazz Fest set as an introduction. They're only going to get bigger from here on out!
Foster The People
Jazz Fest Performance: Saturday, May 3, 2014
Genre: Indie Rock
Go see this if: You liked "Pumped Up Kicks" when it was new and are interested to hear songs from their new album
For fans that aren't able to make it to New Orleans, the AXS Mobile App presented by Verizon will live stream performances on Saturday, April 26 and Sunday, April 27, for a total of six free mobile performances. The AXS app is available in the App Store on iTunes or on Google Play right now.