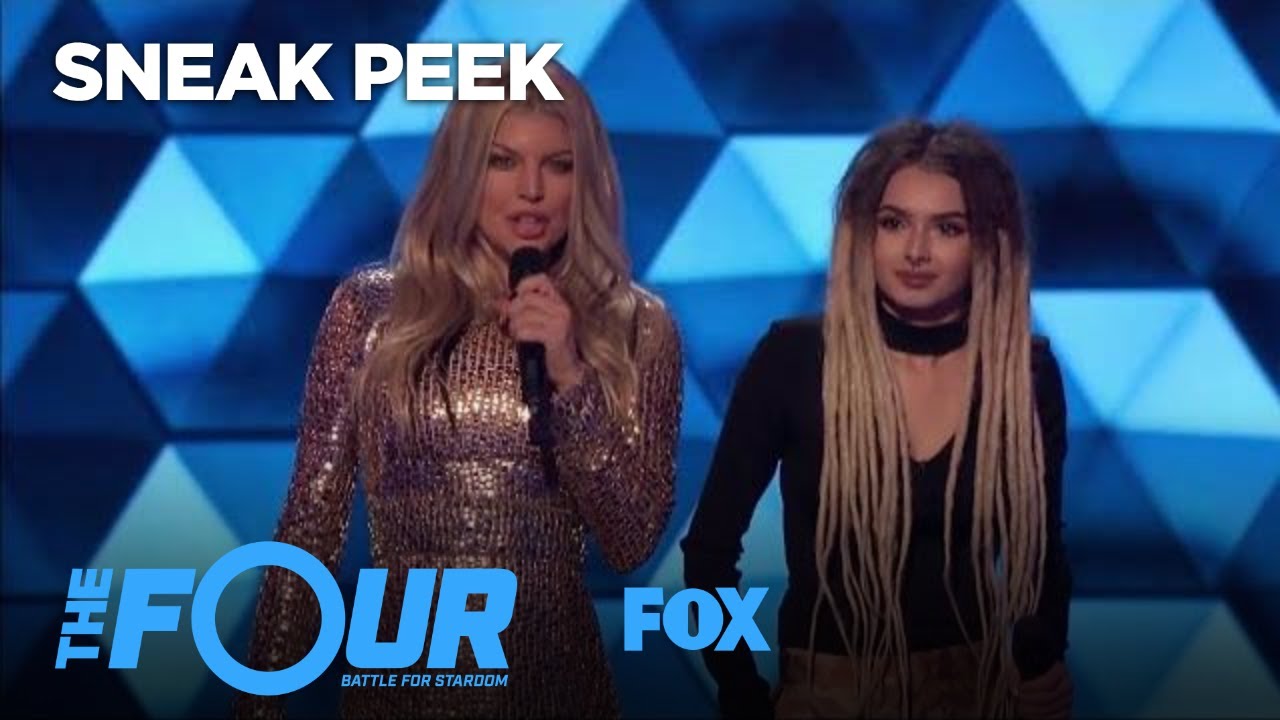 FOX/YouTube
FOX's new singing competition "The Four: Battle for Stardom" didn't win over music fans in its debut.
The series, which stars DJ Khaled, Meghan Trainor, Sean "Diddy" Combs and Republic Records executive Charlie Walk with Fergie as host, aired two back to back episodes on Thursday for its premiere. The first episode attracted 3.65 million live viewers, while the second rose slightly to 3.81 million, according to a ratings report from The Futon Critic.
According to the report, those numbers were only good enough for the two episodes of "The Four" to be the 10th and 11th most watched shows on broadcast TV on its premiere night. The program had less viewers than the entire CBS lineup, NBC's "Chicago Fire" and "Superstore," and ABC's documentary special "Truth and Lies: Waco."
And for further comparison, an episode of NBC's "The Voice" a month earlier on Dec. 5 was the most watched show on broadcast TV, pulling in 10.04 million live viewers. That means "The Four: Battle for Stardom" attracted about a third of what "The Voice" does.
But the newest entry into music television may not be completely lost yet. The Futon Critic report also indicates that "The Four" garnered a healthy 1.1 share among the adults aged 18-49 demographic, which is the group of viewers most targeted by TV advertisers. Among adults 18-49 alone, "The Four" was the sixth most-watched show on Thursday behind only CBS's programming.
So while FOX's post-"American Idol" program wasn't a smash hit amongst viewers, there is an audience that exists among younger viewers, and if "The Four" can keep the attention among that coveted group, it could very well start to climb the charts. Especially with "The Voice" on hiatus until February and "American Idol" not starting until March, "The Four" is the only singing competition on the air right now and could capitalize on that by establishing an audience before either of its rival shows returns to the airwaves.
If you missed the premiere, play the video above to get a sneak peek at "The Four: Battle for Stardom." Music fans can also catch DJ Khaled live on tour this spring, with tickets on sale now through AXS:
March 03 - Las Vegas, NV - MGM Grand Garden Arena (Click here for tickets)
March 10 - Minneapolis, MN - Target Center (Click here for tickets)
"The Four: Battle for Stardom" airs Thursdays at 8 p.m. on FOX. For more on any of the featured artists, click their names above to visit their artist pages at AXS.