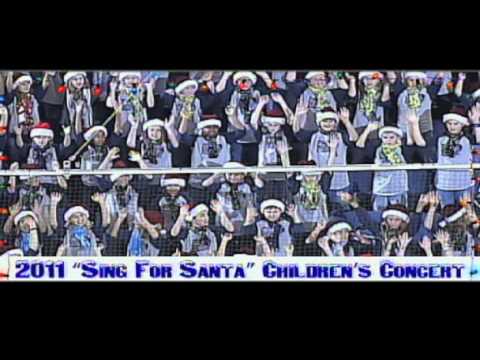 YouTube/GladsTV
The Atlanta Gladiators will have a Sing for Santa Night on Dec. 1 against the Florida Everblades (tickets) at the Infinite Energy Arena. Local school choruses will be out to sing the Star Spangled Banner prior to the game and six holiday songs during the first intermission. 
Students and one chaperone for every 10 students are given complimentary tickets. There will be discounts available for family members of children performing. 
Currently, there are eight schools committed to performing on Dec. 1. They include Bascomb, Baldwin-Habersham, Jackson, Mt. Vernon Exploratory, Notre Dame Academy, Pharr, Rock Springs and Shiloh. For more information on how you can sign up your choir, please call, (770) 497-5100. There is also a second Sing for Santa night on Dec. 8 at the Infinite Energy Arena when the Gladiators host the Greenville Swamp Rabbits. Both games start at 7:35 p.m. ET. 
The Gladiators are presently tied for third place in the South Division of the ECHL with the Swamp Rabbits. Both teams have 22 points. It is a very busy weekend for the Gladiators this weekend as they have games on three consecutive days at the Infinite Energy Arena. Atlanta also hosts the Everblades on Dec. 2 (tickets) and the Orlando Solar Bears on Dec. 3 (tickets).