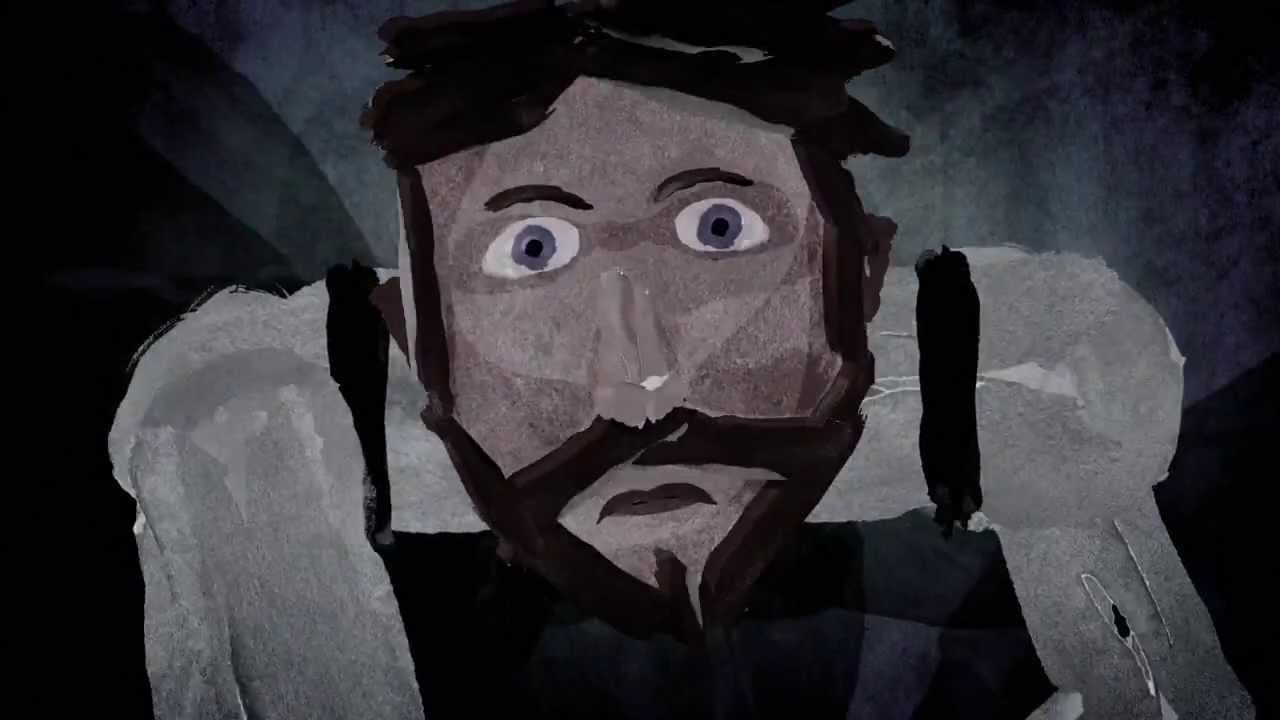 YouTube/mbdbandtube
In 1976, director Robert Moore made and released a film called "Murder By Death."
The film was a mystery comedy, which is best described as a movie of the board game "Clue," wasn't much of a hit when it was initially released, but, it has since become a cult classic that many holds to a great standard.
One of those folks was Adam Turla, who formed a band out of Bloomington, Indiana (home of the Hoosiers) and named his band after the Moore cult classic. Ever since coming together in 2000, Murder By Death has been climbing the ranks among modern-day indie rock bands. Their first LP, Like the Exorcist, but More Breakdancing, gave the band much-needed buzz; but, it was their fifth LP, 2012's Good Morning; Magpie, that finally landed them on the Billboard charts.
Their brand of goth country has given Murder By Death a unique credo that few bands of its ilk have yet to touch. That unique branding goes a long way with separating Murder By Death from the rest of the pack, and, starting in May, the band will be hitting the road, going from coast-to-coast, spreading their brand of goth country to the masses.
Keep in mind that all dates and venues are subject to change.
May 22 -- Jackson Hole, WY -- Pink Garter Theatre
May 23 -- Salt Lake City, UT -- Red Butte Garden
May 25 -- Morrison, CO -- Red Rocks Amphitheatre
June 22 -- Cleveland, OH -- Agora Theatre
June 23 -- Lansing, MU -- Three Stacks Music Festival
July 20 -- Louisville, KY -- Executive Strike & Spare (17th Annual Lebowski Fest)
July 28 -- Green Bay, WI -- Badger State Block Party
Sept. 7 -- Santa Fe, NM -- Meow Wolf
Sept. 8  -- Phoenix, AZ -- Crescent Ballroom
Sept. 11 -- Solana Beach, CA -- Belly Up Tavern
Sept. 12 -- Los Angeles, CA -- The Regent
Sept. 13 -- San Francisco, CA -- The Fillmore
Sept. 14 -- Sacramento, CA -- Ace of Spades
Sept. 15 -- Portland, OR -- Wonder Ballroom  
Sept. 16 -- Seattle, WA -- Showbox (Click here for tickets)
Sept. 20 -- Denver, CO -- Ogden Theatre (Click here for tickets)
Sept. 22 -- Lawrence, KS -- Granada Theater
Oct. 3 -- St. Louis, MO --Old Rock House
Oct. 4 -- Madison, WI -- High Noon Saloon
Oct. 5 -- Minneapolis, MN -- Cedar
Oct. 6 -- Chicago, IL -- Metro
Oct. 9 -- Atlanta, GA -- Terminal West
Oct. 10 -- Asheville, NC -- Grey Eagle
Oct. 11 -- Durham, NC -- Motorco
Oct. 12 -- Washington, DC -- 9:30 Club
Oct. 13 -- Philadelphia, PA -- TLA
Oct. 16 -- Millvale, PA -- Mr. Smalls
Oct. 17 -- New York, NY -- Bowery Ballroom
Oct. 18 -- Boston, MA -- Royale (Click here for tickets)
Oct. 19 -- Brooklyn, NY -- Music Hall of Williamsburg (Click here for tickets)  
Oct. 20 -- Asbury Park, NJ -- Asbury Lanes (Click here for tickets)