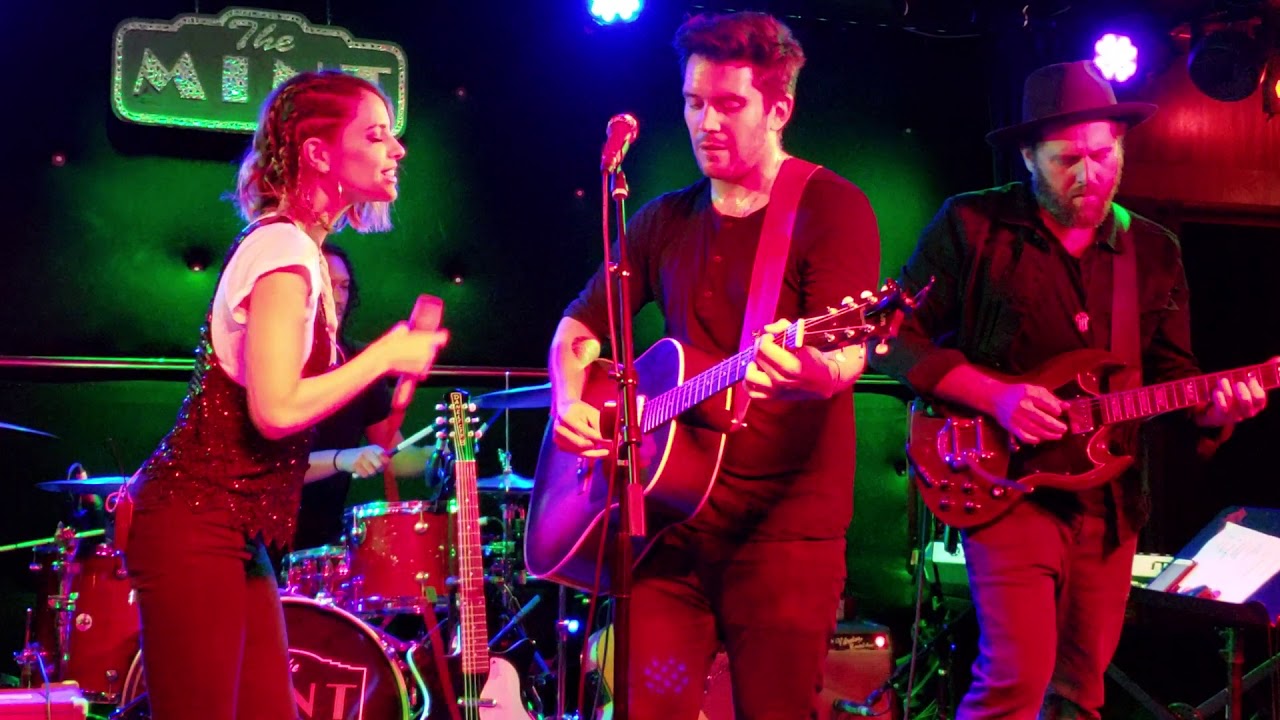 Lucas Villa / YouTube
Mexican singer-songwriter Gustavo Galindo premiered the music video for "Isla de Sal" on Nov. 28. He also performed the song live in L.A. that night with his duet partner Debi Nova.
"Isla de Sal" (Island of Salt) is Galindo's latest single from his Renacer album. After weeks of teasing the music video, he finally released the beautifully-shot clip last month. To celebrate the occasion, he sang the song with Costa Rican singer Nova at her Gran Cuidad concert in The Mint in L.A.
By searching "Isla de Sal" on YouTube, a video pops up of Galindo and Nova singing an early, acoustic version of the song in 2014 for the Encore Sessions. Since then, the collaboration has been refined and recorded for Renacer. The two singing about love putting the feelings of loneliness at bay. Gustavo opened for Debi's concert and sang music from Renancer and the rarely-performed, rousing "El Mundo Se Quema" (The World Burns). The two singers collided for "Isla de Sal," singing it many years after the Encore Sessions with that chemistry still intact and sounding better than ever. Nova later brought down the house with jams from Gran Cuidad like "Club" and "Dale Play" (Push Play).
The music video for "Isla de Sal" shows Galindo and Nova trapped in their solitude and slowly coming out of it to sing together. The duet is now available on iTunes and Apple Music alongside Gustavo's Renacer album. Debi's Gran Cuidad record is also on the same digital platforms.